Description
SPARK Deakin is dedicated to creating a thriving society built by entrepreneurs and innovators. We empower the next generation of entrepreneurs through a whole gamut of offerings from Startup Ideation to the Accelerator Program.
If you're keen to take your startup (or startup idea) to the next level, this fireside chat lunchtime session is for you. We're bringing together past-founders from our programs to give you a low-down on what it's like to build a successful startup.
You'll get to hear from:
This fireside chat is a part of Global Entrepreneurship Week at SPARK Deakin, 18-24 November 2019.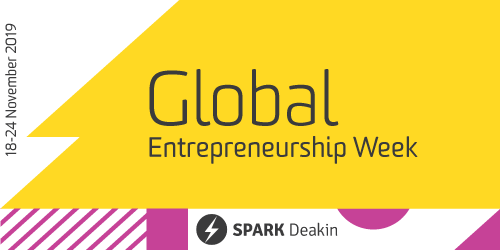 Find out about other events and activities happening during Global Entrepreneurship Week here.