Finding Your Inner Resilience with Theodora Zourkas and Kate Zourkas
Description
Are you currently facing a challenge or significant change in your life? Or do you want to be better prepared for how you approach future challenges? In Finding Your Inner Resilience, authors Theodora Zourkas and Kate Zourkas show how you can better manage challenges and change and improve your mental well-being, self-leadership, inner strength, stress management, and adaptability by finding your inner resilience.
Based on the authors' personal experiences and learnings, this guide is designed to support you in a practical way through the challenges life throws at you. Finding Your Inner Resilience explains four simple codes and provides resilience-building activities. It shares the Zourkas' stories, key learnings, and the proven approach that helped them overcome their own significant challenges.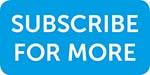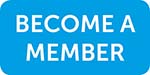 Photo and video consent information.
Inner West Council is strongly committed to ensuring people with a disability have equal opportunity to take part in local activities and have fair access to Council and community programs, services and resources. All Marrickville Library branches have step free entry, though please note there is no accessible toilet at Stanmore Library.