Finding spirituality through art in the modern world: Jewish, Christian and...
Description
AIS in partnership with Monash University will have the privilege of hosting Ori Z. Soltes world renowned Professorial Lecturer in Theology and Fine Arts at Georgetown University and former Director of the B'nai B'rith Klutznick National Jewish Museum in Washington, DC to discuss Finding spirituality through art in the modern world: Jewish, Christian and Islamic perspectives
Doors open 5:30pm for a 6:00pm start

Free admission
Getting to Monash Uni, Caulfield and Parking Information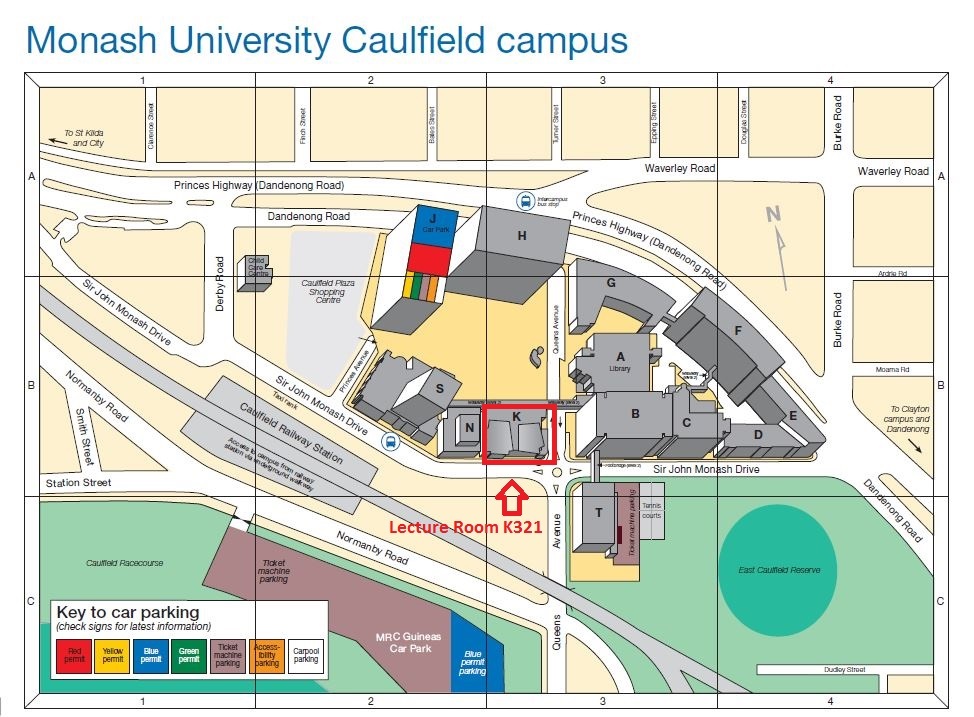 Light refreshments with coffee and tea will be offered. If you have any special dietary needs, please let us know when you register for the event.
If you have any questions, please don't hesitate to contact us on 03 9867 2248 or info@intercultural.org.au
___________________________________________________________________
Biography of Ori Z. Soltes
Ori Z. Soltes has spent a lifetime wrestling with questions that resonate through the history of the human experience. His dynamic teaching, lecturing, curating and writing reflect a broad series of interests and a unique ability to combine them in unusual ways that are thought-provoking and both challenging and intellectually exciting.
He currently teaches theology, philosophy and art history at Georgetown University. He has also taught across diverse disciplines for many years at The Johns Hopkins University other colleges and universities.
Dr. Soltes has lectured at dozens of museums across the country, including the Metropolitan Museum of Art, the National Gallery of Art and the Smithsonian Institution. He has been interviewed for a score of programs on archaeological, religious, art, literary and historical topics on CNN, the History Channel and Discovery Channel, and he hosted a popular series on Ancient Civilizations for middle school students.
For seven years, Dr. Soltes was Director and Chief Curator of the B'nai B'rith Klutznick National Jewish Museum, where he created over 80 exhibitions focusing on aspects of history, ethnography and contemporary art. He has also curated diverse contemporary and historical art exhibits at other sites, nationally and internationally. As Director of the National Jewish Museum he co-founded the Holocaust Art Restitution Project and has spent nearly 20 years researching and consulting on the issue of Nazi-plundered art.
Nearly 250 publications—books, articles, and catalogue essays—have included, among others: Tradition and Transformation: Three Millennia of Jewish Art & Architecture; Eight Thousand Years of Georgian Art; Fixing the World: Jewish American Painters in the Twentieth Century; Our Sacred Signs: How Jewish, Christian, and Muslim Art Draw from the Same Source; Searching for Oneness: Mysticism in the Jewish, Christian and Muslim Traditions; The Ashen Rainbow: the Arts and the Holocaust; Untangling the Tangled Web: Why the Middle East is Such a Mess; and Famous Jewish Trials: From Jesus to Jonathan Pollard.
Dr. Soltes leads annual study tours to museums and art and archaeological sites throughout Europe, the Middle East and parts of Africa. When not wandering around the world, he resides in the Washington, DC area with his wife and two rambunctious boys who keep him tidily in tow.
Source: http://www.orisoltes.com/html/bio.html