Event Information
Location
RMIT University Building 1
(Francis Ormond Building) 124 La Trobe Street
'The Boardroom'
Melbourne, VIC 3000
Refund Policy
Refunds up to 7 days before event
Description
A FSSI Executive Seminar Luncheon for Not-for-Profit Leaders
Not-for-Profit leaders manage multi-faceted lives.
They identify strongly with the culture, values and ethos of the organisations they lead. They assume an advocacy role for the users of their services. They manage senses of self that include parenting or caring roles, affiliations with community groups and alignment with ethical and political stances. They balance all this in a sector characterised by constant change, heightened accountability and increased competition for scarce resources.
Rhonda O'Donnell is an MTAA Super board member, RMIT University Council member and Director of O'Donnell Global Solutions. A former Victorian Telstra Business Woman of the Year, from her late 30s onwards, Rhonda served variously as managing director, director, president and Asia-Pacific chairman of three multinational tech companies, while raising a family based in regional Victoria.
In this lunchtime Executive Seminar Luncheon, Rhonda will discuss strategies for building a sustainable leadership career while maintaining a broad range of interests.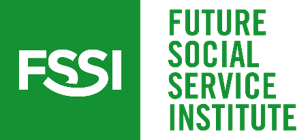 Event cancellation / refunds
Bookings are subject to the FSSI event cancellation policy available here.

Image: christoph habel
Date and Time
Location
RMIT University Building 1
(Francis Ormond Building) 124 La Trobe Street
'The Boardroom'
Melbourne, VIC 3000
Refund Policy
Refunds up to 7 days before event