Description
"Find and Follow Your Intuition' is the opening night event for the 'MaiTri Centre'. A hub for likeminded individulas, the MaiTri Centre will host workshops, film, panel discussions and presentations on spirituality, love and relationships, environmental and social issues, politics, economics, artsy stuff and much more! Want to know more about the centre and our calendar of events? Visit www.MaiTriCentre.com.au
Our first amazing guest speaker is Lianda Swain from San Francisco!
So… Intuition. Where is it? How can we hear it, feel it, see it? How can we trust it? How do we use this power? Does the Universe really have our back?
Lianda is a gifted and powerful intuitive reader, channel and counsellor with an uncanny ability to read what is happening in an individual's life, as well as evolutions happening on the planet.
Having grown up in a family of gifted "seers," Lianda learnt that these "gifts are powerful and important and that every single one of us has intuitive abilities that can guide us to the perfect path for our spiritual growth and ultimate joy."
In her 2 hour work shop, Lianda will:
– Provide insight into what intuition is and it's importance and purpose in our lives
– Teach you how to tap into your own powerful intuitive abilities so that you can make wiser choices in life
– Help you to be able to tell the difference between intuition and imagination
– Answer important questions with insight about what is happening in the world right now
Ready to tune into that Power?
Ready to Awaken?
Doors open: 6:30 – 7pm – meet and greet – please come early and get settled!
7pm – 9pm Session with Lianda
Testimonials:
Steve Pasquale, Actor 'The Good Wife'
"Lianda's energy work has been essential to me in my work. She understands the power that surrounds us at all times and has a wonderful ability to articulate exactly the thing that allows you to take that one step into a more peaceful mind. This can be essential in an artists life. She gets my highest recommendation."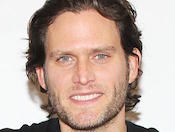 CJ Sapong, Forward for the 'Philadelphia Union' Major League Soccar Team
"Lianda is a bright soul who's radiance can be felt even through the phone! She does very well at articulating what it is that you need to focus on to ensure healing and growth!"