Description
Join us for a small-group, Small Business Financial Planning workshop with Stan Pistulak.

Stan has more than 15 years experience providing Business Advisory and Mentoring Services to a wide range of Small to Medium Enterprises (SMEs'). For those 15 years, he has also worked with the Business Unit of Curtin University in the Entrepreneur Growth and Development Program as a mentor providing a focus on Business Strategy, Financial Dynamic, Marketing Dynamic, People and Business Systems and Management.

Stan engages the fundamentals of business practices, workflows, systems, financial management, marketing, communication and change management to bring about growth and improvement in YOUR small business!
This workshop will help you:
Take control of business cash

Be more efficient

Learn how to use financial planning tools effectively and for your business: projections, forecasts and cashflows

Reduce the amount of money needed in your business

Increase your returns
This is a great, low cost opportunity to get your 2017 off to a flying financial start by starting your own Financial Plan for your business.

This workshop is hands-on and you will go away with the information you need to get going on planning your financial future.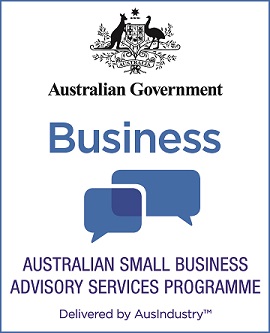 This project has been supported by the Australian Small Business Advisory Services (ASBAS) programme, an Australian Government initiative.
If you would like information about the ASBAS programme please visit business.gov.au/asbas or call 13 28 46.