Description
Financial Modelling in Excel Course
This financial modelling course covers Financial Modelling Fundamentals plus Advanced Excel for Financial Modelling.
As an approved training provider of the Financial Modeling Institute (FMI) our financial modelling course can help you prepare for FMI exams and certification.
What you get from this course
An excellent working knowledge of financial modelling functions in Excel that allow you to efficiently create robust and flexible models.

A sound understanding of financial modelling and valuation concepts.

Practical experience in designing solutions to real-world financial modelling challenges by building financial models in Excel.

A solid foundation for Excel-based financial modelling.

Excel tools and techniques that are essential for modelling to make your models robust,

user-friendly, and efficient.
COURSE OUTLINE
For a detailed outline of the course click here
COURSE DETAILS
Date: Monday, 7 & Tuesday, 8 May 2018
Time: 9:00am – 4:30pm (registration from 8:30am)
Venue: Liberty Training Room - Level 14, 197 St Georges Terrace
Cost 2 Days : $1,895 (Early Bird) per person / 2 days
$2,195 (Standard) per person / 2 days
Early Bird registration ends Monday, 16 April 2018
*prices include comprehensive course materials, lunch and refreshments
PRESENTER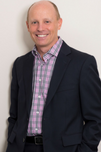 Jeff Robson (CEO & Principal Business Analyst)
Masters (Applied Finance), BCom (Accounting & Information Systems), FAIM, F Fin, MAICD, CISA, MS Excel Expert
Jeff is the Principal and Founding Director of Access Analytic, a specialist consultancy that specialises in financial modelling, forecasting, valuation, model auditing, and management reporting for clients worldwide.
He is known as "The Financial Modelling Guru" because of his extensive experience in financial modelling, forecasting, valuation, model auditing, and management reporting for clients throughout the world.
He is skilled in the development and maintenance of analytical tools and financial models for middle-market to large corporate transactions and clients, at all levels of complexity, in both domestic and international settings.
He has worked with companies such as Chevron, BankWest, Petronas, Rio Tinto, Glencore, KPMG, Grant Thornton and Toyota.
Before working with Access Analytic, Jeff spent 6 years working in the Corporate and IT Consulting divisions of a large, multi-national Chartered Accounting firm.
Jeff is the author of a number of white papers on financial modelling on subjects such as Financial Modelling Best Practices and Financial Model Auditing.
Connect with Jeff