Financial Future Proofing for Women in Small Business Seminars - August
Sales Have Ended
Registrations are closed
In order to comply with the research requirement of this seminar, please complete the following online survey previous to your attendance. This is vital to our project. The survey should only take you about 10 minutes to complete. Thank you. Link: Qualtrics Link Here
Event Information
Location
Throughout August 2016 - Various Venues
Australia
Sales Have Ended
Registrations are closed
In order to comply with the research requirement of this seminar, please complete the following online survey previous to your attendance. This is vital to our project. The survey should only take you about 10 minutes to complete. Thank you. Link: Qualtrics Link Here
Description
Research into Women Small Business Owners and Superannuation - ECU and UWA - Free 2 Hour Seminar
You're a woman in your own Business… How will you know if you have enough money to achieve financial freedom? In particular for the lead up to retirement? Financial Knowledge is Power!
Be "Super Smart" and join us at one of our obligation free seminars and let us help you find any gaps in your knowledge about financial future proofing.
Statistically it is proven over and over again that female small business owners are the least likely to provide for themselves later in life. The Financial Future Proofing for Women in Small Business Seminar hopes to address some of these issues please to register for a free seminar.
We will be running these sessions in several locations throughout the metro area for women in small business, with information on:
Financial options and opportunities

Savings strategies including superannuation

A personal Super Health Check

Case Studies from small business owners
The seminars form part of a joint research program between Edith Cowan University and the University of Western Australia. As part of your registration, you will be asked to complete an online survey.
Armadale:
Tuesday 16 August, 2016, 10am - 12noon
Hosted by: Business Armadale
Venue: Business Armadale, 21 Cartwright Drive, Forrestdale WA 6112
Balcatta:
Thursday 11 August, 2016, 9:00am - 11:00am
Hosted by: Stirling Business Association
Venue: Stirling Business Association, 45 Delawney Street, Balcatta WA 6014
Fremantle:
Wednesday 17 August, 2016, 1:00pm - 3:00pm
Hosted by: Fremantle Chamber of Commerce
Venue: Fremantle Chamber of Commerce, 16 Phillimore Street, Fremantle WA 6160
**Tickets via Fremantle Chamber of Commerce - 9335 2711 or membership@fremantlechamber.com.au**
Gosnells:
Thursday 18 August, 2016, 10:00am - 12:00noon
Hosted by: Business Station Gosnells

Venue: Business Station, Agonis Building, 2232B Albany Highway WA 6110
Malaga:
Tuesday 23 August 2016, 10:00am - 12:00noon
Hosted by: Malaga Districts Business Association
Venue: Kostecki's Nascafe, 93 Mulgul Road, Malaga WA 6090
Clarkson:
Wednesday 24 August 2016, 10:00am - 12:00noon
Hosted by: Wanneroo Business Association and City of Wanneroo
Venue: Clarkson Library, Cnr Ebb Way & Ocean Keys Blvd, Clarkson WA 6030
www.wanneroo.wa.gov.au/directory_record/9/clarkson_library
Joondalup
Thursday 25 August, 3:00pm - 5:00pm
Hosted by: City of Joondalup, Joondalup Business Association and Sixty27
Venue: Sixty27, D Block, Ground Floor North Metropolitan TAFE (formerly West Coast Institute), Corner of Shoveler Tce & Lakeside Drive Joondalup WA 6027
Expert Guidance From :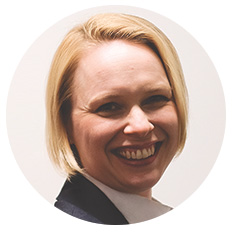 Teika Porrins
Teika is an Employer Relations Manager at StatePlus, specialising in member education and financial advice for the public sector. She has a strong background in both public and private superannuation. Teika is also the Chairperson of Women in Super for WA, a national advocacy and networking group for women employed in the superannuation and financial services industries. She focuses on maintaining strong networks with industry, employers and the community.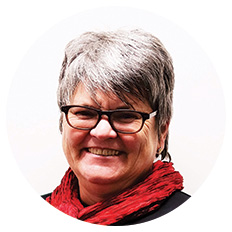 Dr Beth Walker
A Senior Honourary Research Fellow at UWA, Beth has worked with small business for nearly 20 years and has delivered many small business training programs during that time. She has written published and presented research about women and small business internationally.
Location
Throughout August 2016 - Various Venues
Australia