Description
Listen to ASX-Listed company CEOs as they present their investment opportunities.
Finance News Network and its event partner, preeminent investment and wealth management firms Shaw and Partners are proud to launch a series of regular investor events.
---
Market Update

Martin Crabb, Chief Investment Officer
Martin will provide a short update on the current state of equity markets from Shaw and Partners perspective.


---
Presenters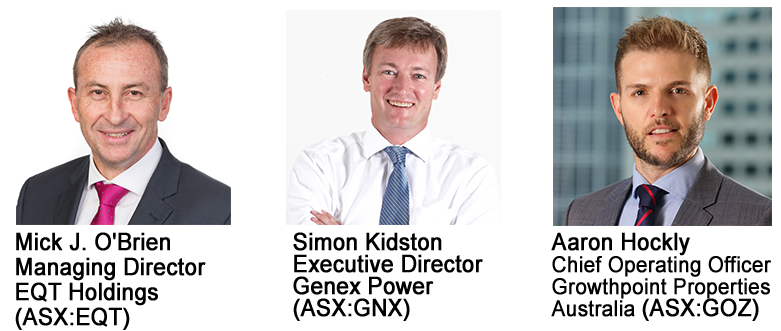 Company Profiles
Boom Logistics (ASX:BOL)
BOOM is a national industrial services group that provides superior crane logistics and lifting solutions to Australian Industry. Whilst serving a diverse customer base, our core focus is in the resources, energy, utilities and infrastructure sectors.
BOOM offers a total lifting solution, short term or long term crane hire ('wet hire' or 'dry hire'), right across Australia. Our customer value proposition is to deliver high value services based on providing a total solution involving specialised equipment, operational capability, engineering expertise and best-practice safety and quality systems.
---
Triton Minerals (ASX:TON)
Triton Minerals Limited is a resources company looking to grow shareholder value by becoming a recognized producer of high value natural graphite concentrate from its portfolio of assets in Mozambique.
Triton's strategy for growth is to focus on the rapid development of the Ancuabe Project to produce low-cost, high-margin, premium flake graphite concentrate, while developing a pipeline of projects for supply into the global graphite market.
---
Cyclopharm (ASX:CYC)
Cyclopharm is a radiopharmaceutical company servicing the global medical community since 1986. The Company's mission is to provide nuclear medicine and other clinicians with the ability to improve patient care outcomes.
Cyclopharm achieves this objective through the provision of radiopharmaceutical products, Technegas (for lung imaging) and Molecular Imaging / Positron Emission Tomography radiopharmaceuticals (used in cancer, brain and cardiac imaging). Our customers are nuclear medicine departments located within hospitals and clinics.
---
EQT Holdings (Equity Trustees) (ASX:EQT)
Equity Trustees was established as an independent Trustee and Executor company in 1888 and has become one of Australia's largest specialist trustee companies, our in-house asset management team manages tailored investment portfolios for corporate, charitable and private clients. Our overarching approach is based on long-term considerations rather than short-term fluctuations.
We aim to deliver performance that meets our clients' expectations and risk/reward profile. To do this, we combine in-house capabilities with the best domestic and international external managers and build portfolios that are diversified both across and within asset classes.
---
Genex Power (ASX:GNX)
Genex Power Limited is an Australian publicly listed company on the ASX (under the code 'GNX'), focused on generation and storage of renewable energy. Genex is developing a renewable energy hub in north Queensland, integrating large scale solar with pumped storage hydro. The Genex Kidston Renewable Energy Hub is a world first , innovative integration of intermittent solar energy with low cost energy storage creating "Renewable Energy On Tap".

---
Growthpoint Properties Australia (ASX:GOZ)
Growthpoint is an ASX-listed landlord with a mandate to invest in Australian office, industrial and retail real property with a ortfolio currently worth $3.3 billiion.
Growthpoint is included in the S&P/ASX 200 Index (among other indicies).
Owners of Growthpoint's securities own both the real properties and the manager of those properties. All properties are 100% owned by Growthpoint on its balance sheet so Growthpoint's owners have an interest in all the properties Growthpoint owns.