Description
Listen to ASX-Listed company CEOs as they present their investment opportunities.
Finance News Network and its event partner, preeminent investment and wealth management firms Shaw and Partners are proud to launch a series of regular investor events.
---
Market Update

Adam Dawes, Senior Investment Adviser
Adam will provide a short update on the current state of equity markets from Shaw and Partners perspective.


---
Presenters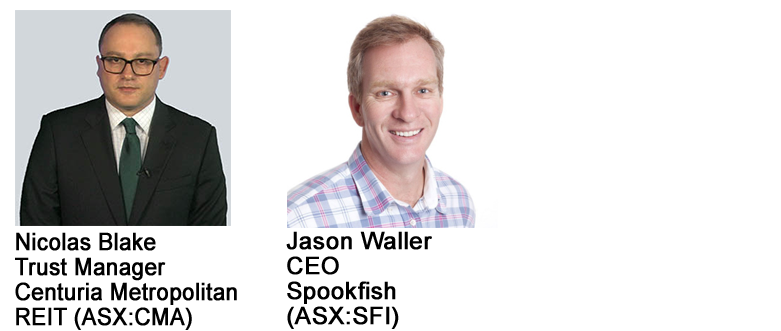 Company Profiles
Neometals (ASX:NMT)
Neometals Ltd (ASX: NMT, OTC: RDRUY) is a Western Australian minerals project developer. Neometals' projects include (but are not limited to):
Kalgoorlie Lithium Hydroxide Facility
Lithium Battery Recycling
---
Altech Chemicals (ASX:ATC)
Altech Chemicals Limited (Altech/the Company) is aiming to become one of the world's leading producers of 99.99% (4N) high purity alumina (HPA) (Al2O3) through the construction and operation of a 4,000tpa HPA plant at Tanjung Langsat Industrial Complex, Johor, Malaysia. Feedstock for the HPA plant will be sourced from the Company's 100%-owned kaolin deposit at Meckering, Western Australia.
HPA is a high-value, high margin and highly demanded product as it is the critical ingredient required for the production of synthetic sapphire. Synthetic sapphire is used in the manufacture of substrates for LEDs; semiconductor wafers used in the electronics industry; and scratch-resistant sapphire glass used for wristwatch faces, optical windows and smartphone components. An emerging use for HPA is as a coating for lithium-ion battery separators. There is no substitute for HPA in the manufacture of synthetic sapphire.
---
Auswide Bank (ASX:ABA)
Auswide Bank Ltd (Australian Credit Licence and Australian Financial Services Licence Number is 239686) has operated for over 50 years and is Australia's 10th bank with assets under management of over $3 billion.
We offer an extensive range of finance and banking products to help our customers realise their financial dreams.
Originating in regional Queensland, we now have an Australia-wide lending presence supported through branches, business bankers, accredited mortgage brokers and online.
We are listed on the Australian Stock Exchange as an Authorised Deposit-taking Institution (ADI) which are all subject to the same Prudential Standards and prudentially supervised by the Australian Prudential Regulation Authority
Auswide Bank helps everyday Australians achieve home ownership and to continue building their wealth. For investors, we provide financial opportunities that offer attractive and secure returns. We offer an extensive range of loans, savings and investments, insurance, foreign exchange, and banking services.
---
Centuria Metropolitan REIT (ASX:CMA)
Centuria Metropolitan REIT (CMA) In late 2014 we launched our first ASX-listed fund, the Centuria Metropolitan REIT (CMA) which invests in office and industrial assets in metropolitan markets across Australia. The Fund's portfolio comprises thirteen office and two industrial assets which are geographically diversified across Sydney, Brisbane, Canberra and Adelaide. These assets have been valued at $601.9 million.
---
Spookfish (ASX:SFI)
An experienced team of GIS innovators wanted to explore what was possible beyond the limitations of contemporary aerial camera systems. We set out to meet the rapidly increasing global demand ​for high quality, cost effective, continent-wide 2D and 3D imagery.
By taking a clean sheet approach and disregarding what was thought impossible, we've developed a unique suite of capabilities that will enable ​us to accomplish capture programs that others can't even contemplate.
---
More coming soon