Description
Meet ASX listed companies, learn what makes their business compelling, ask their CEOs and executives the questions you want, to get the leading edge, make better-informed decisions and learn about market opportunities.
The Finance News Network and its event partner, preeminent wealth manager Shaw and Partners, run regular Investor Events that unite companies, investors and stockbrokers.
To keep your finger on the pulse and stay abreast of opportunities, secure your seat at our next event. Register below, bookings are essential.
---
Market Update
A short update on the current state of equity markets will also be provided at the event by our event partner, preeminent investment house Shaw and Partners.
---
Presenters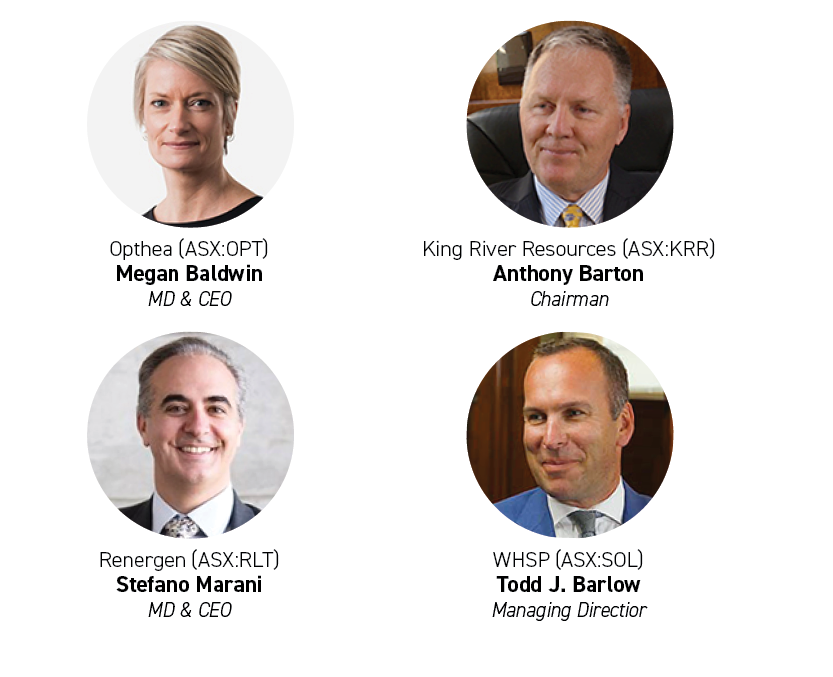 ---
Company Profiles


Opthea Limited (ASX:OPT)
Industry: Pharmaceuticals, Biotechnology & Life Sciences
Opthea Limited (ASX:OPT) is a public biotechnology company listed on the ASX and based in Melbourne Australia.
Opthea is developing OPT-302, a novel biologic inhibitor of VEGF-C and VEGF-D, as a complementary medicine to be used in conjunction with VEGF-A inhibitors for the treatment of wet age-related macular degeneration (wet AMD) and diabetic macular edema (DME).
Opthea has completed a Phase 1/2a clinical trial in the US investigating OPT-302 in wet AMD patients and has two ongoing clinical trials:
A phase 2b randomised, controlled clinical trial investigating OPT-302 administered in combination with the VEGF-A inhibitor ranibizumab (Lucentis®) compared to ranibizumab alone in treatment-naïve wet AMD patients; and
A Phase 2a clinical trial investigating OPT-302 administered in combination with aflibercept (Eylea®) for the treatment of persistent/refractory DME.
Opthea's technology is based on extensive intellectual property related to VEGF-C, VEGF-D and VEGFR-3 that is held in Opthea's 100% owned subsidiary Vegenics Pty Ltd.
---
King River Resources Limited (ASX:KRR)
Industry: Materials
The focus of King River Resources (KRR) is progressing the development of its 100% owned global scale and class VANADIUM resource.
Additionally, KRR is exploring for Gold, Silver and Copper.
The company holds 785 square kilometers of mineral leases covering a unique geological feature in the Eastern Kimberley of Western Australia, called the Speewah Dome.
---
Renergen Limited (ASX:RLT)
Industry: Energy
Renergen is an emerging producer of helium and liquefied natural gas (LNG), with existing production and sales of compressed natural gas (CNG). Renergen was listed on Johannesburg's AltX securities exchange in June 2015 as South Africa's first listed alternative and renewable energy company. Renergen listed on the Australian Securities Exchange (ASX) on the 6 June 2019, with the code RLT.
---
Washington H. Soul Pattinson & Company Limited (ASX:SOL)
Industry: Energy
Washington H. Soul Pattinson and Company Limited (WHSP) is an Australian public company listed on the Australian Stock Exchange. WHSP is an investment house with investments in a diverse portfolio of assets across a range of industries.
WHSP has been listed on the ASX since 1903 and in this time has never failed to pay a dividend to shareholders. Its origins are in owning and operating Australian pharmacies, however, WHSP has expanded beyond pharmacy and today has a much broader investment portfolio encompassing investments in natural resources, building materials, telecommunications, retail, agriculture, property equity, investments and corporate advisory.
More to come...