Description
Listen to ASX-Listed company CEOs as they present their investment opportunities.
Finance News Network and its event partner, preeminent investment and wealth management firm Shaw and Partners, are proud to launch a series of regular investor events.
---
Market Update

Martin Crabb, Chief Investment Officer
Martin will provide a short update on the current state of equity markets from the Shaw and Partners perspective.


---
Presenters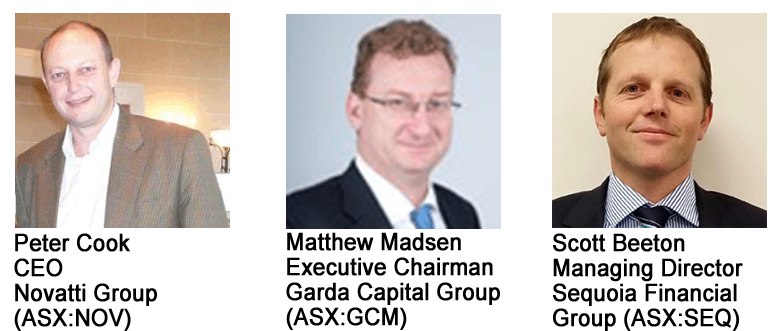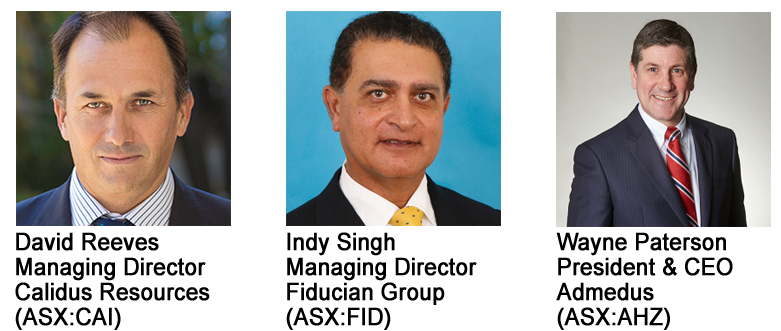 Company Profiles
Novatti Group
Novatti is an award-winning global software technology and systems integration provider. Novatti's continuing commitment to deliver innovative payments since 1996 has yielded a portfolio of adaptable and proven solutions. As a result of our emphasis on the development and delivery of such high volume, mission critical systems, these reliable and efficient products include:
Consumer Digital Wallet

Electronic Top up

Mobile Money

Bill Payments

Remittance Services

Electronic Voucher Distribution

Voucher Management Systems (PINs &PINless)
---
GARDA Diversified Property Fund
GARDA Capital Group has operated as a property funds management business since 2000. From 2000 to 2007 the group had significant growth in (unlisted) assets under management to approximately $500 million. Many of the funds the GARDA Capital Group managed were closed ended vehicles and have since been wound up. GARDA Diversified Property Fund is the remaining flagship fund managed by the GARDA Capital Group.

GARDA Capital Limited is the appointed responsible entity for GARDA Diversified Property Fund, which owns seven established property assets and three properties under construction, totaling $295 million.

In 2006 a GARDA Capital Group subsidiary, GARDA Real Estate Services Pty Ltd (GRES) – was inaugurated to manage all of the property trust assets, including those in GARDA Diversified Property Fund. GRES is a specialist property management company which provides property and facilities management along with project management services for asset maintenance and improvement.
---
Sequoia Financial Group
Sequoia Financial Group Limited (ASX:SEQ) is an integrated financial services company providing products and services to self-directed retail and wholesale clients and those of third party professional service firms. It provides:
Investment and superannuation products
Wealth management and advisory services
Corporate advisory and capital markets expertise
Retail, wholesale and institutional trading platforms
Market data and financial news services
Sequoia operates various AFSL licenses and its subsidiary d2mx is an ASX Market Participant.
---
Calidus Resources
Calidus Resources (ASX:CAI) is an ASX listed gold exploration company which controls the 712,000 ounce Warrawoona Gold Project in the East Pilbara district of the Pilbara Goldfield in Western Australia.

The Directors believe that the recent consolidation of this goldfield will transform the Company into a new Australian gold development company with significant potential to unlock further resources and new discoveries within the emerging gold belt of the Pilbara Goldfields district, which is a historically proven gold mining region.
---
Fiducian Group
The Fiducian Group is a specialist financial services organisation providing financial planning, funds management, investment platform administration, information technology and accounting/accountancy resourcing services through four key areas:
funds management and investment services, including wrap platforms and client portfolio administration; wealth management and financial planning services;
information technology solutions for financial planners and their clients; and
accounting and accountancy resourcing.
The Fiducian Group has grown organically since its shares were listed on the ASX in 2000.
A restructure of the Fiducian Group of companies was finalised in February 2015 and Fiducian Group Limited became the ASX-listed holding company for the Group. Fiducian Portfolio Services Limited, the previous ASX-listed holding company, became a subsidiary of Fiducian Group Limited.
---
Admedus
Admedus is a global medical technologies company that delivers clinically superior solutions to help healthcare professionals create life-changing outcomes for patients worldwide.

Admedus Ltd started its life as Allied Healthcare Group Ltd when its two parent companies Allied Medical Ltd and bioMD Ltd (ASX: BOD) merged in 2011.

In 2013, the Company changed its name from Allied Healthcare Group to Admedus Ltd as part of a global branding strategy, and acquired Verigen Australia Pty Ltd (now AdmedusBiomanufacturing).

The original merger of Allied Healthcare Group Ltd and bioMD Ltd created a unique healthcare company with assets in research & development, products in advanced clinical trials ready for commercialisation, and a successful sales, marketing and medical device distribution business.
---