Description
Listen to ASX-Listed company CEOs as they present their investment opportunities.
Finance News Network and its event partner, preeminent investment and wealth management firms Shaw and Partners are proud to launch a series of regular investor events.
---
Market Update

Adam Dawes, Senior Investment Adviser
Adam will provide a short update on the current state of equity markets from Shaw and Partners perspective.


---
Presenters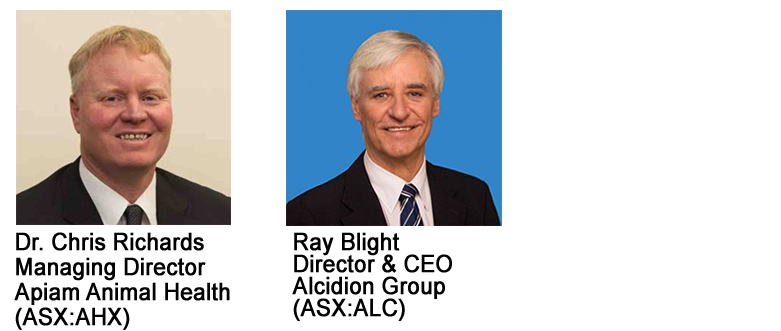 Company Profiles
Centuria Industrial REIT (ASX:CIP)
Centuria Property Funds No. 2 Limited (CPF2L), a wholly-owned subsidiary of Centuria Capital Group (CNI), is the Responsible Entity for the ASX listed Centuria Industrial REIT (CIP).
CIP is Australia's largest ASX listed income focused industrial investment vehicle and is included in the S&P ASX300 index. CIP owns a portfolio of 39 high quality industrial assets with a value of $972 million, the properties are located in key metropolitan locations throughout Australia.
The Fund owns a portfolio of quality industrial real estate assets delivering stable and predictable rental income with opportunities for value uplift through diligent asset management and repositioning strategies.
---
PolyNovo (ASX:PNV)
PolyNovo is the developer of unique, patented, biodegradable polymers for use in medical devices. Our vision is to provide unique and innovative regenerative products for burns, surgical wounds, hernia repair, trauma, orthopaedics and reconstructive surgery.
PolyNovo's current focus is on the development and commercialisation of innovative medical devices using its NovoSorb™ technology in the treatment of burns, surgical wounds and Negative Pressure Wound Therapy.
---
Windlab (ASX:WND)
Windlab Limited ("Windlab") is a global renewable energy development company. It was established to commercialise world leading atmospheric modelling and wind energy assessment technology, developed by Australia's premier scientific research institute, the CSIRO. Windlab owns and exclusively utilises this suite of industry best practice tools to identify and efficiently develop, finance, construct and operate high quality wind farms around the world, with considerably greater certainty and substantially less risk.
This technological advantage has enabled Windlab to amass a portfolio of high quality wind farm development sites totalling 6,766 MW of potential capacity across North America, Australia, New Zealand and Southern Africa. Windlab has completed the development of 1,033 MW of capacity across three continents. These projects are either currently under construction or are amongst the best operating projects in their respective markets.
---
Apiam Animal Health (ASX:AHX)
Apiam Animal Health is comprised of Australia's leading Production Animal and Mixed Animal veterinary practices.
Apiam Animal Health incorporates over 100 highly experienced, industry leading veterinarians with expertise across the pig, dairy, feedlot, sheep, equine, and companion animal sectors, supported by an experienced administration, nursing, technical services and ancillary team. Apiam Animal Health is fully vertically integrated, including having veterinary wholesale, warehousing, logistics, and other ancillary services.
---
Alcidion Group (ASX:ALC)
Alcidion is a leading provider of intelligent informatics for high performance healthcare that empowers clinicians with decision support tools to ensure the highest quality of care for their patients. By providing clinicians with decision support tools and making recommendations about patient care, patient flow and patient safety, organisational efficiency may be optimised and key clinical risks eliminated.
Alcidion's solutions target key problems for Emergency Rooms, Inpatient Services and Outpatient Departments and are built upon a next generation health informatics platform, which incorporates an intelligent EMR, Clinical Decision Support Engine & Electronic Smartforms.