Sales Have Ended
Ticket sales have ended
Thank you for your interest in this Finance Forum Event. We look forward to your participation and engagement.
Sales Have Ended
Ticket sales have ended
Thank you for your interest in this Finance Forum Event. We look forward to your participation and engagement.
The FINANCE FORUM is for business professionals that meet monthly to learn & share knowledge, collaborate, network, grow & refer business.
About this Event
The FINANCE FORUM is comprised of professionals from a cross-section of business that are focused on adding value to Accountants, and the Finance Sector, and their clients.
The Finance Forum meets monthly, together with invited guests, under the stewardship of a professional facilitator.
During the Covid19 pandemic, meetings are held online using ZOOM.
-----------
The meetings follow the BBG process honed over the last five years.
This unique format provides the opportunity for members and guests to meet like-minded peers, gain knowledge, share expertise and build relationships with other professionals in a collegiate, supportive environment.
This process enables executives and leaders to grow their business, their influence and their effectiveness.
-----------
This Month's Outstanding Speaker
This month we are fortunate to have Tapas Strickland, Director, Economics at National Australia Bank sharing his insights about the Budget and the implications for business and the finance sector.
-----------
If you want to be a Center of Influence, you will need to know and understand the impact of, and the opportunities of the recent Budget.
Brief Bio of Speaker
"Tapas is Director, Economics at NAB and provides commentary and insights for our clients on the economy and financial markets including regularly kicking off the working day with key overnight updates on NAB's Morning Call podcast.
Having recently spent the past couple of years in the NAB London office, he continues to work with NAB's diverse range of clients, from SMEs to institutions, both in Australia and abroad.
Prior to NAB, Tapas spent six years at the Reserve Bank of Australia and also worked as an economic adviser in the Department of Prime Minister and Cabinet, advising the Gillard, Rudd and Abbott governments."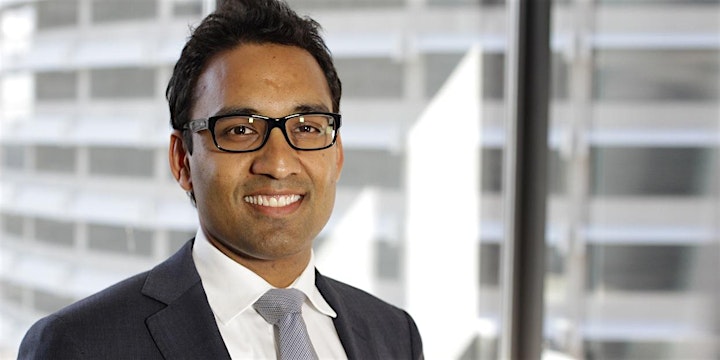 Agenda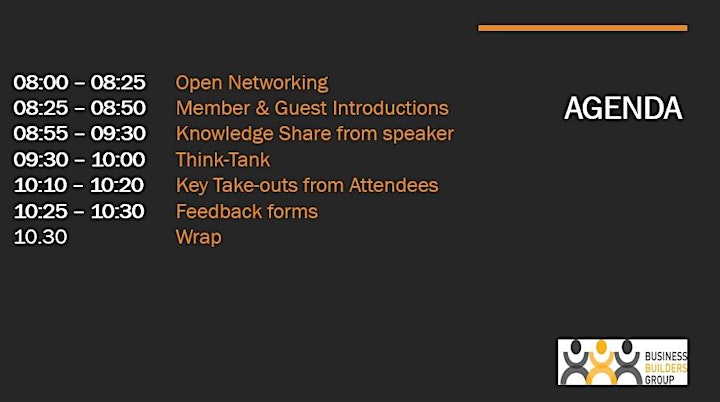 Referral App - Provided to All Attendees - Free
Members and their guests will be given free access to a 'best of breed' Referral App, Referron that makes it easy and seamless to create, refer and track warm referrals.
This is the forum event that Accountants, and professionals in the Finance Sector, and Business don't want to miss !
This event is sure to be a highly informative and engaging presentation and forum.
Booking early is essential as tickets are limited.
We look forward to seeing you there.
Jeff Glazer
Chair of the Finance Forum
Connect with me: Jeff Glazer- Profile on LinkedIn
-----------
Please note
Registration for this event will close one day before the event at 2pm.
The event will take place via the Zoom Platform.
Joining instructions will be sent by email to the address you used when registering ahead of the event (if you don't receive anything, please check your junk folder)
The information you provide will be retained by BBG to contact you in regards to this event, and any future BBG communications that may be relevant to you. Please indicate on the registration if this is something you do not wish to do.
If the event is oversubscribed, BBG reserves the right to limit the number of tickets allocated. By registering, you are agreeing to your email address being shared with other people who have registered to co-ordinate attendance.

BBG, Angel Place,
9th Floor ,
123 Pitt Street,
Sydney, New South Wales, 2000
Australia