Description
Chinmay Ananda is a Professional Speaker who specialises in teaching business professionals how to understand their numbers.
Know the Score in Business - and Win!
"..very easy to understand and he has also got a great sense of humour which makes learning about finance less intimidating and more fun." Jagriti Bhatia, Ignite Bollywood Dance Company
Making business decisions without knowing your financial position is like playing football without keeping score. How do you know if you're winning? Find out how to get on top of finance at this easy to follow seminar!
Here's a video to learn more: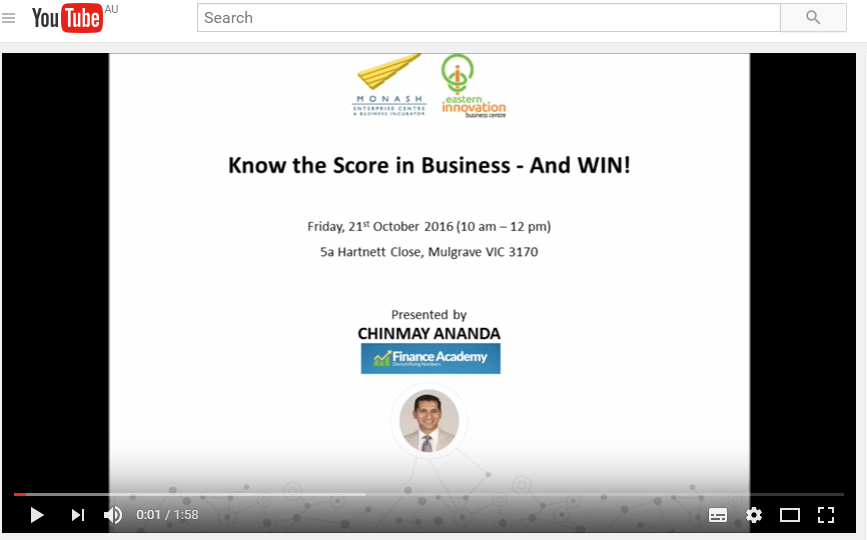 https://www.youtube.com/watch?v=6UrLmzC5X9Q
Join us for this free 2 hour session which will help you get clarity on your finance.
From 10am start to 12 noon.
Stay on afterwards for our monthly community BBQ (only a gold coin donation to enjoy a sausage in bread with a vibrant community of business professionals just like you).