Description
Join us in the celebration of International Women's day with our Community Screening of "Pray the Devil Back to Hell" by Gini Reticker - The breath-taking heroism of Liberian women in finding a path to peace.
SPECIAL GUEST SPEAKERS from Liberia, two sisters - Yaya Zarwue and Weedor Karmah.
When: Thursday 8th March (7pm-9pm)
Where: 144 Chapel St, St Kilda, VIC 3182
Nibbles & Drinks: Available upon donations.
Aim: To increase intercultural understanding, sensitivity and communication among St Kilda communities.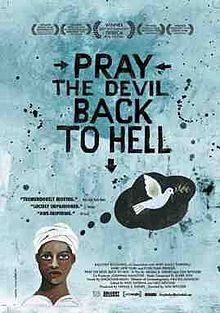 Thank you for your support: