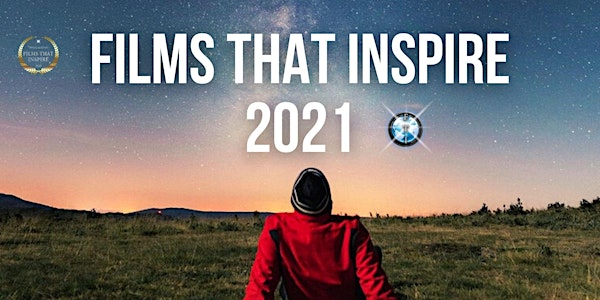 This is an online global film festival, showcasing some of the most inspiring and powerful short films from all over the world!
About this event
We select the most powerful short films from all over the world and showcase them at this transformational online film festival!
Our mission is to change the world through the power of film. We empower filmmakers to make films, that make a difference.
This year out of over 500 submissions we have selected the most powerful and inspiring films that will have a lasting effect on your life.
We are looking forward to presenting these latest inspiring movies at the online premier of Films That Inspire 2022.
This will be a transformational event!
–––––––––––––––––––––––––––––––––––––
Our Festival
Films that Inspire is a revolutionary film event that is making a global difference, inspiring young minds through visual media to expand, develop and seize the day.
Check out the trailer to our film festival here.
––––––––––––––––––––––––––––––––––––––––
Why?
Out of concern for the rising of depression and the global challenges, we have created a powerful community event to help light up the world. Films That Inspire helps to raise awareness and offer solutions to the challenges we are facing around the world.
––––––––––––––––––––––––––––––-–––––––––
Want to support this cause?
You can donate towards this free event by following our website here.
Event Replay, 10am, 13/12/2021 (AEST)