Films For Change Film N' Food Fest: THE GHOSTS IN OUR MACHINE

Saturday, 5 July 2014 from 7:00 pm to 10:00 pm (AEST)
Event Details
Join us for an astounding and informative night of film, talks, music, art and food - featuring the Australian premiere of THE GHOSTS IN OUR MACHINE
The Ghosts In Our Machine event will be a astounding night that includes: 
* The Australian Premiere screening of 'The Ghosts In Our Machine' 
* Guest speakers 
* Live music by LEURA
* A diverse array of vegan food tasting
* Art installation & auction in aid of Peanuts Funny Farm Animal Sanctuary
Click on the image below to watch the trailer:  
THE FILM: THE GHOSTS IN OUR MACHINE
With the exception of our companion animals and a few wild and stray species within our urban environments, we experience animals daily as the food, clothing, animal tested goods and entertainment we make of them. This moral dilemma is often hidden from our view. THE GHOSTS IN OUR MACHINE is a multi-award winning documentary by Liz Marshall that illuminates the lives of individual animals living within and rescued from the machine of our modern world. Through the heart and photographic lens of acclaimed photographer Jo-Anne McArthur, we become intimately familiar with a cast of non-human animals. The film follows Jo-Anne over the course of a year as she photographs several animal stories in parts of Canada, the U.S. and in Europe. Each story is a window into global animal industries:  Food, Fashion, Entertainment and Research. THE GHOSTS IN OUR MACHINE charts McArthur's efforts to bring wider attention to a topic that most of humankind strives hard to avoid. Are non-human animals property to be owned and used, or are they sentient beings deserving of rights? 

"The connection that I have to animals while I'm photographing them is one of empathy.
There is a huge mistreatment and inequality between human and non-human animals,
and that's always in the forefront of my mind". - Jo-Anne McArthur, featured photographer in the film
GUEST SPEAKERS:  
Dr. Daniel Ramp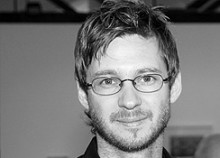 Dr Daniel Ramp is an environmental scientist working in the fields of wildlife ecology, road ecology and conservation biology. Dan has a PhD from the University of Melbourne, was awarded an Australian Research Council Post-Doctoral Fellowship in 2003 and was a Research Fellow at the School of Biological, Earth and Environmental Sciences at the University of New South Wales until 2011. Dan is currently a Senior Lecturer in the School of the Environment at The University of Technology, Sydney. Dan's research has focused particularly on macropods. He has been widely published in international scientific journals, has written numerous book chapters and for Australian conservation and animal welfare magazines.  At the core of his research lies an engagement with the principles of compassionate conservation, a movement which considers the welfare and wellbeing of individual animals alongside other factors in decision making. In 2012, Dan co-founded THINKK Wildlife – the compassionate conservation project. Dan has served as Director of Voiceless - The Animal Protection Institute since 2008.  
Robyn Chuter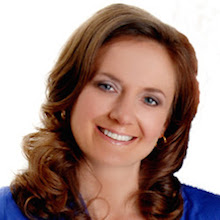 Robyn Chuter is a naturopath, counsellor and EFT therapist who specialises in helping people reverse serious and chronic illnesses such as autoimmune conditions, type 2 diabetes, heart disease and chronic fatigue syndrome, using a plant-based diet and emotional healing. Her other speciality is helping people who suffer from emotional eating, food addiction and poor body image. She developed The LEAN Program, a 6-week online mind-body intensive, to empower people struggling with these issues to have a healthy relationship with food and with themselves.
Robyn's dual background as a physical and mental health professional uniquely equips her to help her clients bridge the gap between knowing what to do to be healthy and happy, and actually doing it. She goes way beyond simply educating her clients about the changes they need to make in order to overcome disease and achieve optimal health. She works intensively with her clients to get them past their own psychological, behavioural and social barriers to change, so they can implement what she teaches them and reap the many benefits. 
LIVE MUSIC: LEURA



First unearthed from Sydney's eclectic underground live music scene, Lëura commands a full band on her forthcoming EP, engineered and produced by Lachlan Mitchell (The Jezabels). The debut single 'Drifter' was released to critical acclaim, landing the enigmatic artist a nomination for Triple J's Hottest 100, and a single launch at Oxford Arts Factory. The track reflects an openly emotional exploration that bleeds through themes saturated with guilt and regret. Brooding vocals and brutally honest lyrics "Sins give their knees, for you, for me" transcend the track beyond melancholy and into cathartic release. Pushing forward on a wave of success, Lëura's dynamic live performances, littered with screams and growls has drawn comparisons to artists such as Bjork, Daughter and Warpaint. The young artist now looks on to the release of 'Drifter' over on United Kingdom shores, and to the follow-up single in the coming months, followed by the full 7 track EP ''Brutal, Broken, Unspoken.' Listen to Lëura on their Soundcloud page >> here

VEGAN FOOD TASTING
Your ticket price includes a chance to sample a diverse array of tasty vegan treats, from chocolate to cake, kinda bacon, herbal teas, a variety of new vegan cheeses and our plant milk bar! 
ART INSTALLATION
There will be a fascinating art installation in the foyer area, and an auction. All proceeds from the auction will go to Peanuts Funny Farm Animal Sanctuary to aid their amazing work with educating children and rescuing animals.
Venue: Sydney Nursing School, 88 Mallett St, Camperdown
Parking: Free street parking is available in surrounding streets
Enquiries: kjstaton@icloud.com 
TICKETS:
General Admission $10
EVENT PARTNERS: 
The Cruelty Free Shop, Glebe
JR247
When & Where

Sydney Nursing School
88 Mallett St
Camperdown, NSW 2050
Australia

Saturday, 5 July 2014 from 7:00 pm to 10:00 pm (AEST)
Add to my calendar