Film Screening and Q&A - Mr Neal is Entitled to be an Agitator, a film abou...
Description
Documentary writer and director, Daryl Dellora (https://www.filmartmedia.com/about-us/daryl-dellora/), will be our guest at the SLJ for 2 weeks from end April. We will be hosting screenings of two of his films, the first of which is Mr Neal is Entitled to be an Agitator which won the Australian Human Rights Award in 1991.
Lionel Murphy QC was an Australian politician and judge. He was a Senator for New South Wales from 1962 to 1975, serving as Attorney-General in the Whitlam Government, and then sat on the High Court from 1975 until his death in 1986.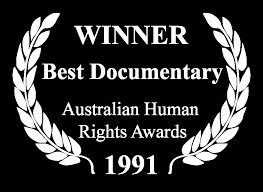 In the last four years of his life, Lionel Murphy was at the centre of an historic battle to retain his position on the High Court in Australia. While the film concentrates on this period and the events leading up to it, in a wider sense, it uses the dramatic story of Murphy as a vehicle to consider some more fundamental issues about law. The film tackles the problem of police and security surveillance of the individual in Australian society and in particular, of prominent political and legal figures [more about the documentary]
Venue: Enterprise Lab, A Block, Lismore Campus
RSVP essential.
Through its Law and the Humanities Artist in Residence Programme, the SLJ will invite artists of all persuasions—literary, artistic, filmic, televisual, performance--with an interest in social justice and the ways in which law and art could and do intersect in the pursuit of these goals [read more about the program]