Learn how to take back your time and money through simple tricks to reduce food waste.
About this event
About this event
Concerned about the food waste leaving your kitchen? Learn from a local expert some helpful tips around meal planning, smart shopping, and the best ways to store your food. By reducing your food waste, you'll be able to save on grocery costs, trips to the bin, and reduce your ecological footprint.
Why this webinar?
In NSW, more than a third of the waste we send to landfill is food related. That adds up to about $88 million worth of good food that's being thrown away every year by Waverley households.
It may seem like we only throw out small amounts every now and again, but all that food adds up. Some items are unavoidable, like eggshells and fruit peels, but a lot of what goes into our bins can be avoided.
If you find yourself the night before bin night emptying containers with last week's squishy salad, a furry pasta sauce jar or wilted herbs, then this is the event for you.
Zero-waste guru and Waverley local, Lottie Dalziel, will share her tips and steps she has taken to reduce her own food waste, and help others reduce theirs.
About the presenter - Lottie Dalziel
Lottie started her small business, called Banish in 2018 to help Australians live more sustainably. Using her background in journalism and content marketing to create educational series and videos, she has built a customer base of over 160,000 Australians. Last year, she launched a recycling program to help people dispose of hard-to-recycle products and presented a TedX talk on the power of community in fighting climate change.
About the event
This is an online event that will be streamed using Zoom. You do not need to install any software to participate in this event.
A confirmation email will be sent to you with a Zoom link after registration. Your Zoom link will be emailed to you the morning of the event as well, so keep an eye on your Inbox. See you soon!
Questions?
Contact Waverley Council's Sustainable Waste team by email: environment@waverley.nsw.gov.au
This event is hosted by Waverley Council, and made possible by the NSW EPA Waste Less, Recycle More initiative funded from the Waste Levy.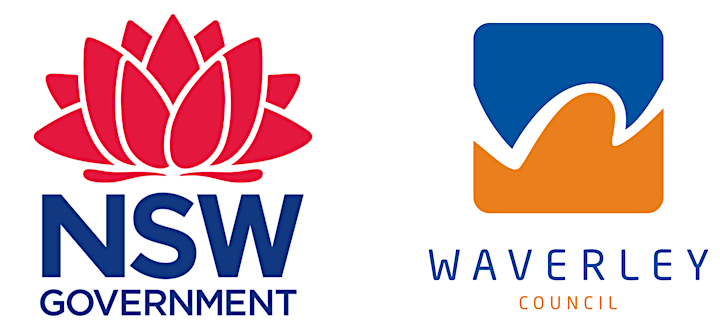 Organiser of Fighting Food Waste - keeping meals and money out of the bin