Description
Inspiring a generation of creators, not just consumers!
Society in this day and age is so focused on the end result, not the process. The fruit, not the tree.
According to the Foundation for Young Australians (FYA) 'The New Work Order', 60 percent of students are currently being trained in jobs that will be radically changed by automation.
Our education system must give students the opportunity to 'flearn' (to fail and learn simultaneously). We must help youth embrace the art of flearning and understand that it is always within their power to be whatever it is they want to be.
We invite you to come and join the Fiftysix Family for an exciting three-day workshop in Brisbane where students will have the opportunity to create and innovate using new technologies. We're not teaching content because we recognise that 'doing', is far more important than 'knowing'. We want to provide inspiration for young people to get started in life now!
Registrations are open to all kids aged seven to seventeen-years-old. Due to the popularity of school holiday workshops, it is anticipated that all places will be taken very soon after registrations open. Parents should be online when registrations open if they wish to secure a place. All ticket purchases come bundled with a Fiftysix One Kit worth AU$199.
There will be a professional photographer capturing moments from the workshop and all students will need a parent/ guardian to complete a Talent Release Form on the day.
The purchase of one ticket contributes to the education of one child in a disadvantaged community. Fiftysix Creations will be providing lunch on Day 3. Students will be required to bring a packed lunch on the first two days.
Please email tia@hellofiftysix.com if you have any questions regarding this workshop and registrations.
Event Details
Date: Monday 3 April 2017 to Wednesday 5 April 2017
Time: 9:00am to 4:00pm
Final Presentations: 3:00pm on Day 3
Location: The Capital by Little Tokyo Two, Level 2, 155 Queen Street, Brisbane City, 4000, QLD, Australia (Access via the Brisbane Information Centre and Regent Theatre, next to Zara).
Daily Agenda
Day 1:
Pitching business and social change ideas
Exploring the business model canvas
Insight into marketing and social media
Day 2:
Validating a business model
Build a prototype - websites and apps
Day 3:

Developing a presentation
Present business idea to a panel of judges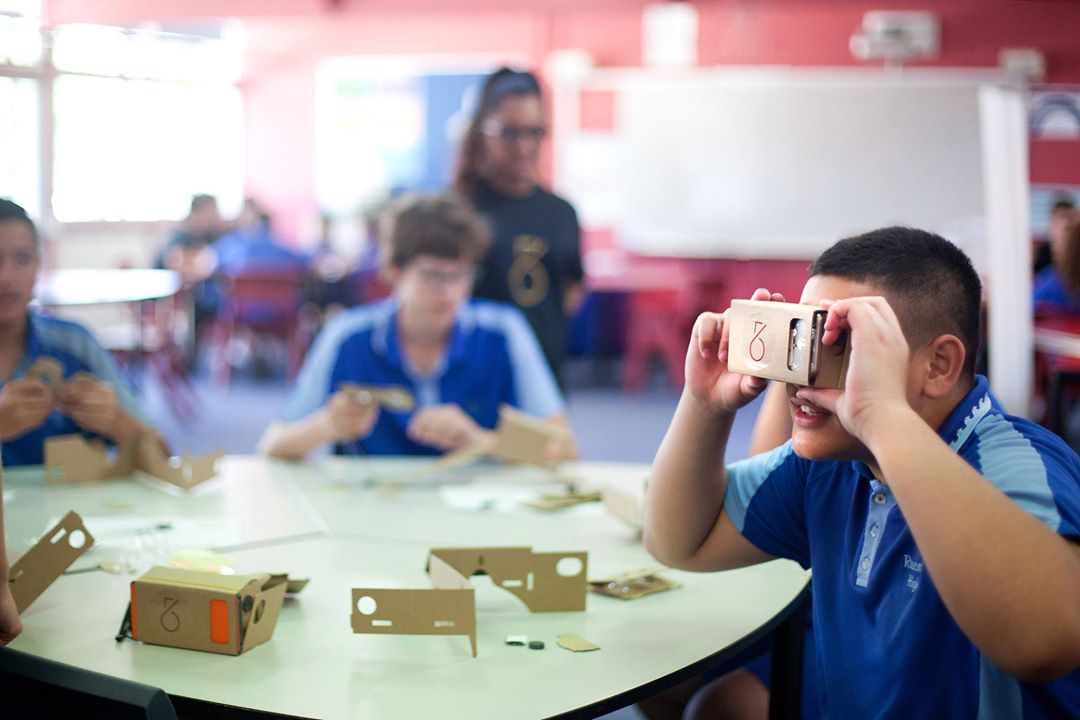 Who Will Teach Your Children
Lead Facilitator: Taj Pabari, Founder of Fiftysix Creations & Young Australian of the Year - QLD
"From suspended schoolboy to educational pioneer. Taj Pabari is living proof that anyone with determination and passion can change the world."
Taj Pabari is a seventeen-year-old inventor, social entrepreneur and educational pioneer passionate about inspiring children discover and embrace the world of creativity through technology and innovation.
Taj has always been captivated by the world of business. From informally selling items during his free time and lunch breaks, he made his official entrepreneurial debut at the age of eleven, when he founded his first business, an electronic blogging site for children, by children. 300 articles later, the site was sold and was an inspiration behind starting his next venture.
In late 2014, Taj founded a social enterprise called, Fiftysix Creations, a build-it-yourself tablet and coding kit for kids. As easy as a puzzle, as fun as a computer game. The company aims to ignite the creative spark in all children by allowing them to build and customise their very own tablet, along the way learning about what really makes it go.
To date, Taj has had his work and story featured by National Geographic, 60 Minutes, ABC, Sky News, Sunrise, CNBC, The Australian, Channel Seven, Channel Nine and Channel Ten. He is the 2017 Queensland Young Australian of the Year and is also one of the people who Malcolm Turnbull, the Prime Minister of Australia thinks will push the nation's economy forward.