Event Information
Refund Policy
Refunds up to 7 days before event
Description
B. FHY Universal Love Healing Energy Transmission
Date:
Thursday 28th December 2017 from 14:15 to 17:30
Venue:
West Ryde Community Hall, West Ryde NSW 2114
Language:

Mandarin with English Translation.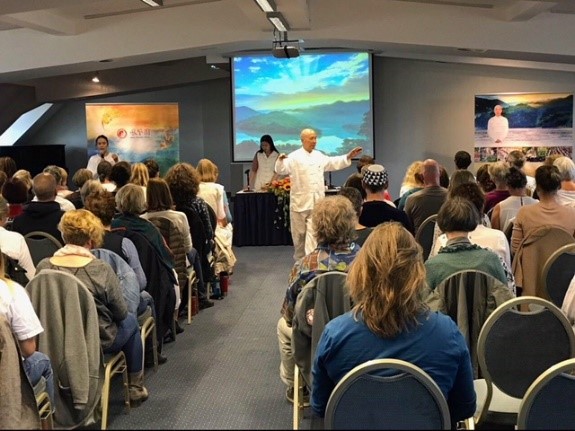 - Grandmaster Da Tong will explore the "Five Virtues of Modesty" .
- Teach the ancient "high-dimensional planetary mantra" and together with the "Great Universal Love" healing method, it cleans up the participant's energy field. Regular practice will help balancing your body, mind and soul. It will also improve marriage, family, academic study, career, Feng Shui, financial situation, interpersonal relationships, etc. It may even result in tremendous positive life changes.
- Practice the Interstellar healing energy transmission, which transfers the light from planets that are associated with the body five internal organs, to balance participants' yin and yang also to purify the body and soul.
- Blessing the participants and their family and friends not in attendance by chanting the "universal song" which heals their Human FengShui Energy beyond space-time.
***Seats are limited; please book ASAP***
Email: admin@fhyaust.org or MOB# 0426 898 736
A. FHY Human FengShui Energy Transmission
Date:
Thursday
28

th
December 2017 from 9:15 to 12:30
Venue:
West Ryde Community Hall, West Ryde NSW 2114
Language:

Predominantly

in Mandarin, with the help of English speaking volunteers during Meditation and High Dimensional Running.
- Grandmaster Da Tong will explore "What is human FengShui?"
- Practicing Human FengShui Energy transmission, helps participants to clear the body meridians, ease depressive moods and eliminate negative information from anxiety, tension, and fear.
- Through this FengShui Energy transmission, you can heal your life through healing your body, mind and emotion. This practice will promote the peace of mind, increase your energy levels and restore passion and joy into your life.
- is a space-time run through the third dimension while the subtle body moves in a higher dimension. This space-time exercise through the third dimension embodies the message of great love from Feng Huang Yuan (FHY). With the upbeat music, this running in place can greatly support the healing of the physical body.
Regular practice can result in better cardiopulmonary fitness with a less irregular heartbeat and shortness of breath during the running. I will treat sub-health conditions and improve your body shape.
This exercise can be practised by all, including all ages and fitness levels.
Join with us! Running to Health! Running to Happiness!
***Seats are limited; please book ASAP***
Email: admin@fhyaust.org or MOB# 0426 898 736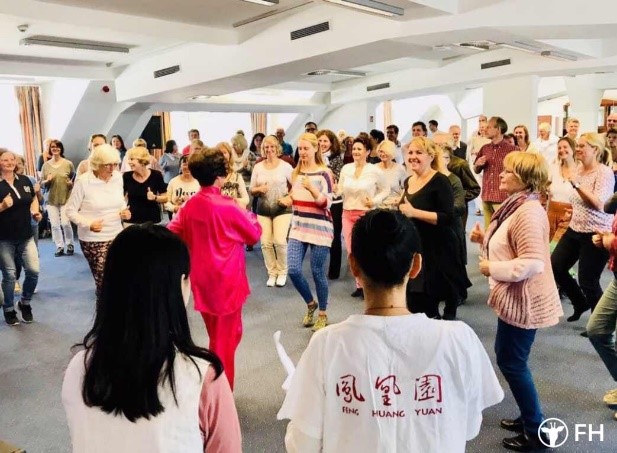 Date and Time
Location
Refund Policy
Refunds up to 7 days before event