FFight Night Friday 17 December 2021
About this event
FFight Night returns for our December edition on Friday 17 December.
FFight night is back and returns for our December 2021 Edition.
First release tickets are on sale now and includes free cloak check and ff gloves.
This will be Sydney's hottest and biggest monthly FF event held at the exclusive men's club TRADE.
We have our own private discreet space in the lower basement level of Trade Club, but you will also have full access to the bar and to the rest of the club as well.
The lower basement level includes douching facility, gloves, toilets, slings and public spaces as well as private ffisting rooms and a full sized prison Jail for those of you that dare to visit Alcatraz lock up Jail.
Make sure you buy your tickets online as space is limited. There may be some tickets available at the door on the night. The guest list remains private for the discretion of our patrons. FFight Night club is a strictly men only event.
This venue has a covid - 19 safety plan in place. Contact tracing details required for entry. Please note that there is NO "facial recognition " picture needed for entry. Just fast quick NSW government QR code scanned for entry. Your details are kept safe and private at all times and deleted after 28 days.
See you in the sling at our next FFight night on - Friday 17th of December 2021.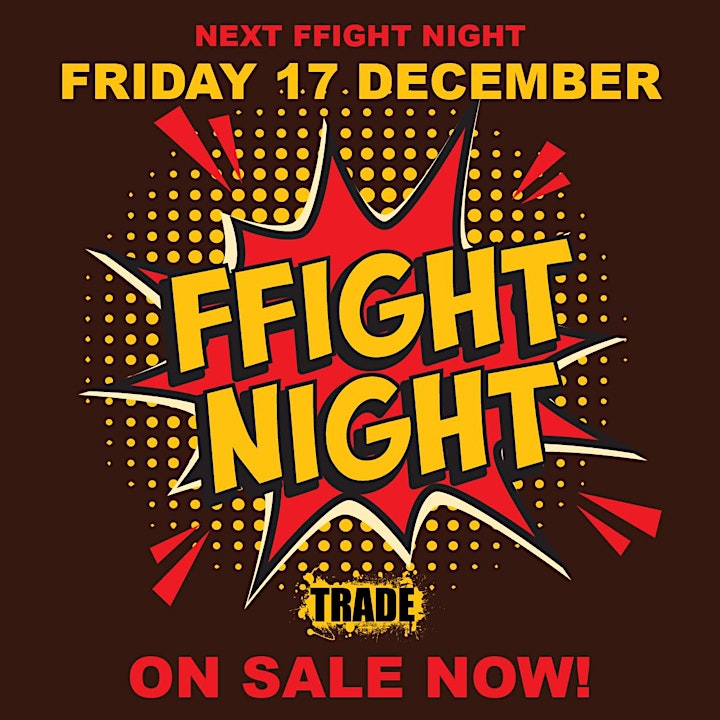 Organiser of FFight Night December Edition