Sales Have Ended
Ticket sales have ended
Thank you for your purchase - it's going to be a great event!
Sales Have Ended
Ticket sales have ended
Thank you for your purchase - it's going to be a great event!
Description
Failure; noun
1.an act or instance of failing or proving unsuccessful; lack of success:
2.nonperformance of something due, required, or expected:
3.a person or thing that proves unsuccessful:
"Failure is simply the opportunity to begin again, this time more intelligently." - Henry Ford

Entertaining, inspirational and educational, the Festival of Failure de-stigmatises the notion of failure and shares a powerful message - that failure is not something to be feared! It is in failing that we grow and learn how to improve. In order to achieve our dreams, we must embrace failure, and all it can teach us.
Through an inspiring panel of speakers, learn how to appreciate failure as a part of the journey of whatever you dare to attempt, and not to let it stop you from chasing your dream.
Speakers include: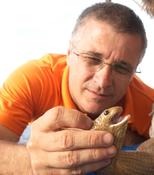 Dr Jamie Seymour or the "Jelly Dude from Nemo land" has been researching and working with venomous and dangerous animals for over 20 yrs. He teaches at all levels at James Cook University, one of the top 5% of research universities in the world with his favourite subject being "Venomous Australian Animals", a subject designed and taught by this effervescent academic. His research has been directly responsible for changes in the present treatment protocol for Australian jellyfish stings. Jamie was also the safety advisor on Croc1 when Steve Irwin died. Listen to how this life-changing event impacted Jamie and his ability to carry on.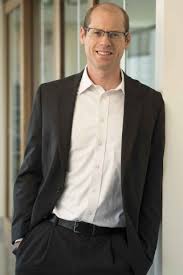 Michael is a patent attorney with Argon IP. Michael's career in the IP industry began in 2007 after working as a mechanical engineer, both locally and internationally, from 2002. Prior to commencing with Argon, Michael worked for 10 years with one of Australia's largest and most prestigious IP firms, Davies Collison Cave. Michael's extensive experience in the area of IP has furnished him with many stories around the failure-try again-failure-try again-success process.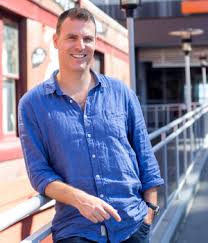 Yanir has extensive experience in investments, financing, mergers and acquisitions, debt raising, joint ventures, and valuations within top tier financial institutions the world over. Utilising the knowledge gained from this experience, Yanir set up www.sail.com.au, a 'FinTech disruptor' and non-traditional lender. With an educational background in law and economics, Yanir went on to graduate from INSEAD business school with an MBA in 2006. Yanir's international experience gives him a unique perspective on the how different cultures perceive and respond to Failure.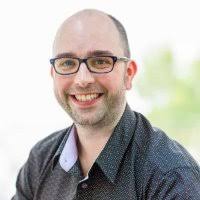 Andrew believes that the future is there to be made, not feared. He is unerringly passionate about innovation but knows that innovation is not easy. It takes time, resources and patience. It also takes failure because without making mistakes, it's impossible to know when we're on the right path to success. So, how do we reconcile our acknowledgement that failure is important with our fear of the loss, pain and ridicule it can create? Originally an Industrial Design Engineer, Andrew has spent 20 years working with companies, helping them to develop and grow through innovation by teaching them how to de-risk the process and thus reduce our fear of failing. This includes successful collaborations with brands such as; Parker Pen, Nestlé, Coca-Cola, Ford, Nurofen, Scholl, Gaviscon as well as a large number of SMEs.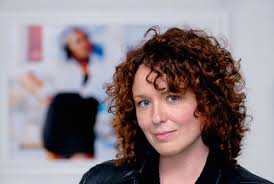 Bindi Cole Chocka is a resilient and ingenious contemporary photographer, new media artist, writer and curator who speaks compellingly through her creative work. Chocka's work often references her life story and experiences, such as her Aboriginal heritage, the importance of Christianity in her life, and the impact of politics, the law and other power structures on her lived experience and that of her family and community. In her early twenties, Bindi found herself in prison on the other side of the world. It was a turning point. As Bindi says, "Strangely, in this dark, scary place I started to find out who I really was." In 2010, Chocka was listed as one of the Top 100 Most Influential People in Melbourne.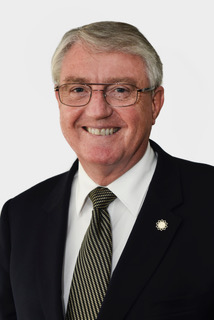 John is a loud and proud Chartered Professional Engineer and is the Chairman and National President of Engineers Australia. He has degrees in engineering majoring in civil engineering and business studies majoring in accounting. John's early career was in water supply before moving to the petroleum industry. He has worked in a range of industries including design engineering, construction, operations and transport, as well as marketing, public relations, human resources and industrial relations. After acquiring a brain injury in a car crash, John learned strategies to control emotions, including how to position ourselves to be in the mood for success and to accept failure when it happens. In 2000 John set up his own consulting and coaching business with a focus on leadership development.
You are guaranteed to walk away feeling good, safe in the knowledge that failure is an unavoidable part of the journey of life.
The Festival of Failure is a highlight event of the Bendigo Inventor Awards Program.