Description
The popular Festival of Ambitious Ideas is on again, celebrating Canberra's innovators, game-changers and status quo challengers.
As we approach the end of 2017, we will be celebrating some of the individuals and organisations working on innovative projects from a range of different sectors - technology, social enterprises, young entrepreneurs, creative industries, government and academia.
The Festival of Ambitious Ideas follows the Ignite format where our speakers only have 5 minutes each to present their ideas and 'ignite' the audience. In a little over an hour, guests are treated to a range of different ideas and perspectives. The event is designed to be fast-paced, informal and fun.
If you're interested in innovation, big ideas and passionate people who are game to try new things and keen to share their experiences; then this is the event for you!
Our speakers for this Festival of Ambitious Ideas are:
Elizabeth Scott, Canberra Academy of Dramatic Art (CADA)

Dr Joseph Winter, Australian Institute of Sport (AIS)

Mark Gaykema, Rosemark Water Tanks

Francesca Droulias, FROX and SOX

Dr Leif Hanlen, Data61

Korske Ara, World Photo Day

Catherine Jaktman, Jaktman Gallery

Sean Fenemore, Savage Yeti

Dr Sue Williamson, UNSW Canberra

Clyde Rathbone, Karma

Tyronne Bell, Dharwra Aboriginal Tours

Prof. Gordon Waddington, University of Canberra

Lisa LaMaitre, Canberra Wise Women

Steve Rohan-Jones, Big Picture Events
Tickets
$55.00 (General Admission*)
$35.00 (Students)
*General Admission discount for groups of 3 or more people ($35.00 per ticket)
Ticket price includes entry to the event, canapés and drinks.
Spaces are limited so please register as soon as possible.
Refunds: Please note no refunds within 7 days of the event date.
The Festival of Ambitious Ideas is proudly sponsored by the Canberra Airport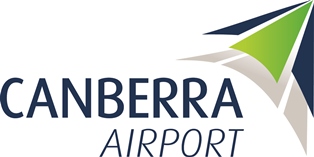 Date and Time
Location
Brindabella Conference Centre - Alastair Swayn Theatre
33 & 35 Brindabella Circuit
Canberra International Airport, ACT 2609
Australia