The Ultimate Fermenting Masterclass
About this event
Fermented Foods have been consumed and worshiped by countless cultures around the world for 1000's of years. These ancient, health promoting foods and drinks are packed with billions and billions of healthy, beneficial bacteria. These Probiotics promote and help restore health, and stimulate your immune system.
There's never been a better time to improve your health.
In this class you will be introduced to numerous ferments from different regions of the world. Not only will you get to taste these delicious and nutritious foods and drinks, you will be clearly shown how to make them. You will also receive the necessary cultures to get you going.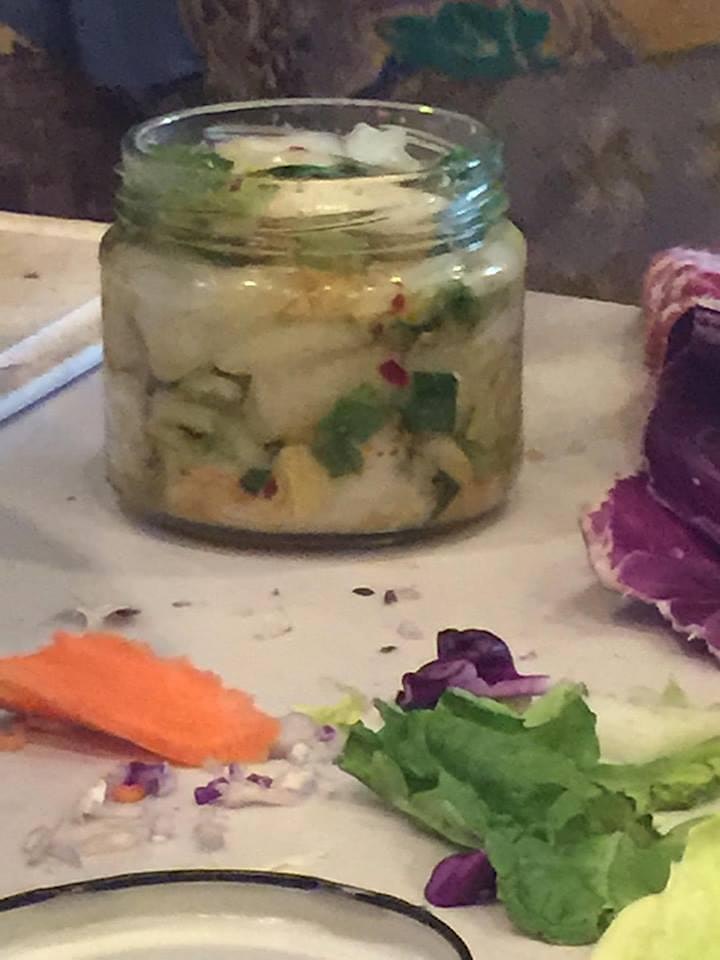 MORNING CLASS (10am-1pm)
Beetroot Kvass, Sauerkraut, Kimchi, Carrot/Ginger, Viili Yoghurt, Honey Mead, Tepache(everyone gets a jar of Fermented Vegies & Viili Yoghurt Starter to take home)
AFTERNOON CLASS (2-5pm)
Water Kefir, Kombucha, Coconut Kefir & Coconut Kefir Yoghurt, Turmeric/Honey Ferment, Ginger Ferment, Shrub, Pear/Apple Cider(everyone gets a Kombucha Scoby & Water Kefir Grains to take home)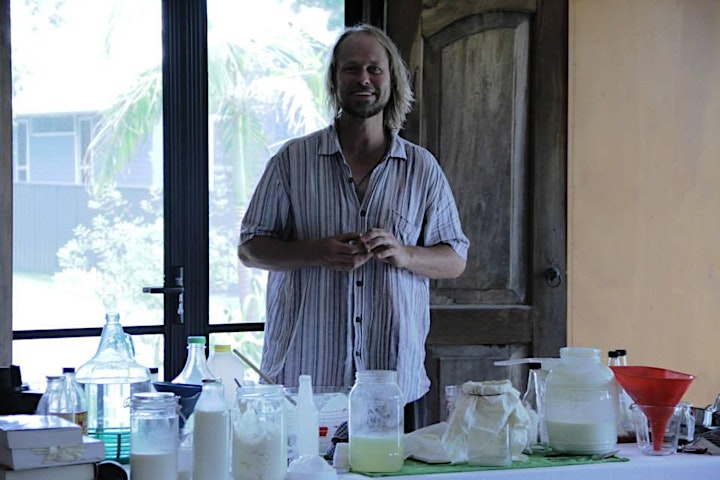 About the Presenter
Tim McNeilly has been fermenting for over 25 years, and what started as an 'interest' soon became a lot, lot more..... Introducing fermented foods and drinks into his life has unleashed a passion that is evident when you meet him.
About 10 years ago, some of his friends gave him a little 'push' to get him to share his knowledge with others, and since then he's been running workshops all over Australia.
His promise is to inspire all workshop attendees - no matter where they are at on their fermenting journey - and to guide and support them after the class if needed.
'Before I started learning about health, I was so un-conscious as to what food was and where it came from - I was eating fast food daily, drinking 1-2 litres of coke, lots of beer, virtually no water, and not eating any fruits or vegies. How things have changed, and how much better do I feel now.'
Tim is a student of nature, and is immersing himself in the dirt and discovering the miracles being created in the garden from seeds.
Prior to running the Fermenting Workshops, he was an avid motor-head, working on racing teams around the world (F1, Indycars, V8's, Rally's etc), and he was an accomplished Rally Navigator, winning numerous events. What a change it is to be where he is now, and thank-goodness he is teaching us how to eat healthier and to be healthy.