Come join us for a high vibe Feminine Circle where we guide you through some gentle embodiment + sister circle. Come exactly as you are!
About this event
We hope to have you join us in a high vibe feminine circle - come as you are.
/////////////////////////////////////////////////////////////////////////////////////////
Here's what's involved:
* Gentle embodiment practices (breath, movement, streaching, meditation)
* Sharing circle
* Some listening + being heard
* Herbal tea :: the perfect blend for nourishing the womb space
/////////////////////////////////////////////////////////////////////////////////////////
We are so glad you're here!
At the feminine circle, we put a huge emphasis on the importance of getting out of the office/home/work headspace and just taking some time for ourselves and coming back to what makes us truly happy.
This space is for anyone who needs some more "me" time whilst also connecting with like-minded QUEENS who understand the struggles of working for themselves, living a busy lifestyle or are feeling the deep yearning for connection.
This is a safe space where Kara Ivy will facilitate the circle and will be going through intuitive activities to help you come back to what makes you happy, what your passions are and feel that connection with yourself and some new friends as well.
We are huge believers in the power of conversation, so if there is anything you want to share or any struggles you are facing, this is a great chance to debrief with people who "get it" too :) Feel free to invite anyone you think would enjoy this! x
Come exactly as you are!
/////////////////////////////////////////////////////////////////////////////////////////
TIME:
6.30pm for a 6.45pm start.
Wednesday the 17th of November at 6.30pm.
LOCATION:
Soul Space Newmarket
WHAT TO BRING:
Yourself, a water bottle & a yoga mat to sit on.
WHAT TO WEAR:
Activewear / comfortable clothing.
TICKET COST: $30 + Booking fee
TICKET NOTES:
We have 1 x community tickets available for those who are not in a position to purchase tickets for the event but would greatly benefit from a circle of connection. No explanation is needed, these tickets are free. Please email karaivynutrition@gmail.com
PLEASE NOTE:
Tickets are nonrefundable. You may transfer your ticket to another circle if notice is given 24hrs before the event. Please email Kara.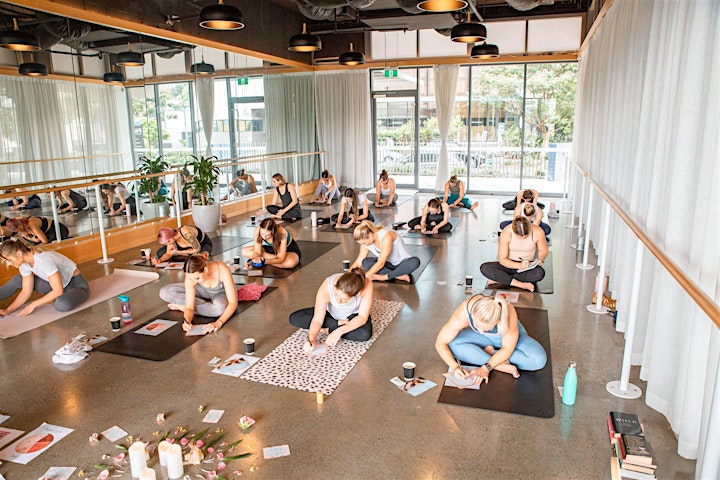 Organiser of Feminine Circle NOVEMBER 2021
Kara Ivy is a Holistic Nutritionist based in Brisbane and has worked and studied in the health and wellness industry for over 6 years where she developed a deep passion for women's health and natural therapies. Kara is the founder of the Feminine Circle established in 2019.
Her passion and purpose lie in empowering women to break through self-limiting beliefs and step into their true power free from self-doubt.
Kara believes that holding space for women to connect and feel empowered free from judgement is exactly where healing and self-love begins. She has a strong knowing that every one of us is enough exactly how we are and each person who steps foot in the Feminine Circle Space is unconditionally invited to Come Exactly as They Are.
"A world where we are so connected to our truth, where we are free to express ourselves fully and unapologetically is a world where we can feel connected to our feminine nature and allow our intuition to lead the way."
WHERE CAN WE FIND KARA IVY?
Being of service through 1:1 Online Nutrition Consultations in her clinic (@karaivy_clinic), Feminine Essence Consultations, Feminine Circles (@femininecircle), Workshops as well as working as a Clinical Nutritionist in Brisbane City at The JCN Clinic.