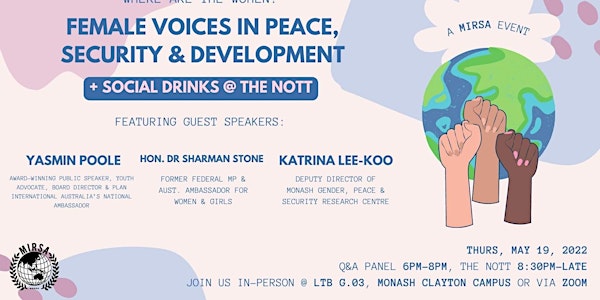 Female Voices in Peace, Security and Development Panel
Location
19 Ancora Imparo Wy
19 Ancora Imparo Way
Clayton, VIC 3800
Australia
Join us for some exciting insights and discussions with our expert panel, as we look into female voice in peace, security and development!
About this event
The panel will be conducted online, however as event attendees we encourage you to come to the Learning and Teaching Building (Room G.03) so that we can all take part in the event together!
We also intend on heading to the Notting Hill Hotel at the conclusion of the event, from approximately 8:30-9:00 PM. Do join us if you're free for a catch-up, we'd love to see you there!