Female Founders Townsville - Marketing, e-Commerce and Online Platforms
Come along to this workshop to discuss all things marketing and e-Commerce!
About this event
In a world that is more connected than ever before, how can you cut through the noise and attract customers both online and in-store?
Marketing done right has the power to change everything. It increases your sales, magnifies your impact, helps you attract the right customers, and most of all, gives you a chance to be proud of your brand and your work.
In this workshop, we explore:
how marketing has changed in our digital-first world
information and examples of the various e-commerce options available to help you with your business
the power of data and analytics
insights, hints and tips on how to approach and maximise your online strategy
Guest Speaker: Kate Robinson, Founder & Director of Townsville Scoop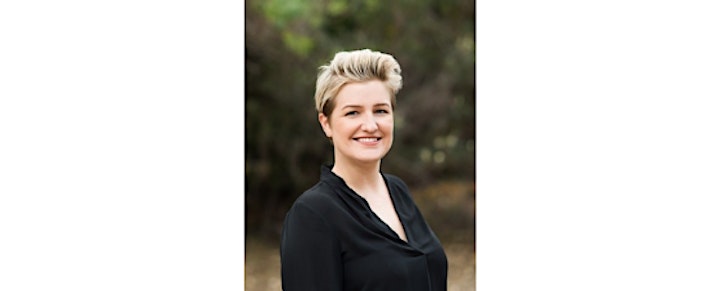 Kate Robinson is the Founder and Director of Townsville Scoop.
Originally hailing from Sydney, Kate moved to Townsville in 2017. She has lived and worked in London, Dubai, Auckland and most recently Mackay. She is a university dropout and has had more career changes than she had hot dinners; but has found her passion and calling in digital marketing.
Kate has since made herself at home in this sunny pocket of North Queensland with her partner Matthew and son Beau, and only this year has turned her " side hustle"- Townsville Scoop, into a full time digital marketing business.
Every month Townsville Scoop's content reaches over 200,000 people via social channels and email campaigns, and it is now a place for locals and visitors to come and discover what is happening in the city. It is also a place for businesses and brands to connect with a hyper local audience via content marketing and targeted digital campaigns.
Townsville Scoop also offers digital marketing solutions, social media management and training for SME's.
Kate also happens to be a tortured actress who never cracked the big time, so instead she channels her creative energy into making embarrassing videos and reels of herself.
Organiser of Female Founders Townsville - Marketing, e-Commerce and Online Platforms
The Female Founders Impact Program is designed to assist Queensland women at different stages of the entrepreneurial lifecycle. Supported by the Advance Queensland Female Founders program, this network has continued to achieve success despite the incredible, and unprecedented turbulent business environment.
Since launching in June 2019, the program has mentored and coached more than 70 Female Founders, established a network of more than 700 female founders, and delivered skills development workshops to more than 400 people. To find out more, visit: https://impactinnovation.com/female-founders/