Female Founders Mackay - Grants & Funding Strategies to Grow Your Business
Hints and tips to improve your success with grants, pitching for investment and achieving your business goals.
About this event
In recent years, there has been a significant increase in female focussed incubators, accelerator programs and venture capital funds which are creating greater investment opportunities for women.
While this is greatly appreciated and strongly supported, the need to increase access to early-stage investment for female business founders has been identified as one of the critical support structures needed to increase the proportion of female entrepreneurs in Australia.
In this workshop, we'll discuss
Where do applications go wrong?
Is a grant really worth it?
Why should you apply like you don't need the money?
Other avenues of funding that you should explore
We will also discuss red flags for assessors and investors and discuss the data you may need that is hiding in plain sight.
Guest speaker: Yas Grigaliunas, CEO & Co-founder of World's Biggest Garage Sale, who will be joining us via Zoom!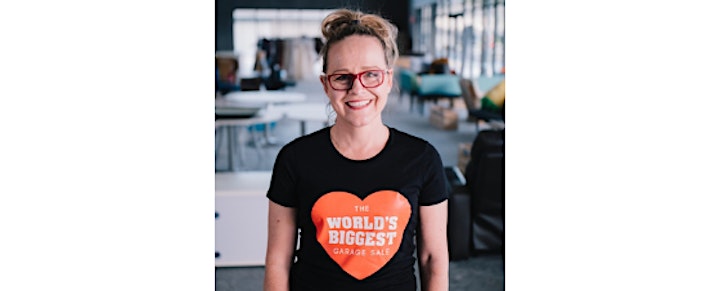 Award-winning Yas Grigaliunas is the CEO and Co-founder of the World's Biggest Garage Sale (WBGS), an entrepreneur of impact and a circular economy pioneer in Australia, driving this industry forward by innovating, collaborating, connecting and mobilising multiple stakeholders towards a shared vision, all while providing social good. Having recently launched Australia's first Circular Economy Precinct, WBGS are activating the circular economy and resource recovery of dormant goods for good, powered by their purpose to provide meaningful employment and pathways for disadvantaged youth. Through an omnichannel resale retail presence, including events, pop ups and an online recommerce platform, Yas is a passionate advocate of the Sustainable Development Goals, delivering outcomes and outputs to support the Global Goals. Energetic, authentic and an expert of execution, Yas is a master at enrolling talent, communicating long-term vision, and inspiring people along the journey. Yas and her organisation are living proof that you can provide a positive impact for people, planet and purpose.
Organiser of Female Founders Mackay - Grants & Funding Strategies to Grow Your Business
The Female Founders Impact Program is designed to assist Queensland women at different stages of the entrepreneurial lifecycle. Supported by the Advance Queensland Female Founders program, this network has continued to achieve success despite the incredible, and unprecedented turbulent business environment.
Since launching in June 2019, the program has mentored and coached more than 70 Female Founders, established a network of more than 700 female founders, and delivered skills development workshops to more than 400 people. To find out more, visit: https://impactinnovation.com/female-founders/