Female Founders Gladstone - Learn How To Uncover Your Business's Data
Join us at this free workshop and don't forget to bring your own device as it gets hands on with Google Analytics, Search Console and Alert.
About this event
The workshop is focused on helping you so Bring Your Own Device (BYOD) as we work with you to discover and implement free tools to help you learn more about your business, customers and competitors.
In this workshop, we will explore:
the power of data and analytics
insights to help you develop a cost-effective marketing strategy
common platforms used to monitor your business's performance online and how to effectively utilise them to grow your online presence
Guest speakers:
Chantale Lane - General Manager at Gladstone Engineering Alliance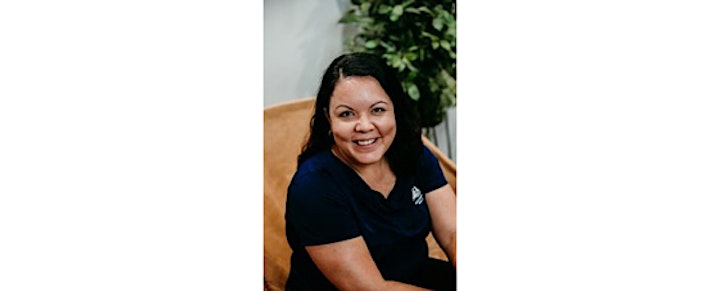 Growing up in Fiji for 19 years, I then studied post high school in Hawaii and then Brisbane where I worked as a Graphic Designer for several years. Moved to Gladstone for a lifestyle change and established a family business that we grew over 17 years while upskilling in business management and finance. Worked in the office technology space for 6 years managing a busy Fuji Xerox dealership, during this time enrolled in a undergraduate degree in Psychological Science.
I had always taken interest in GEA, my father was one of the founding members so when a job came up I jumped at the chance. I was initially employed as the Office Manager but soon moved into the Business Development role as the CEO at the time recognised and embraced my enthusiasm to push the boundaries of my role. When the CEO left the organisation I threw my hat in the ring to lead GEA, it was a massive challenge but I am passionate about the goals of the organisation and I was willing to take the chance.
Last year in November I received my undergraduate degree in Psychological Science, I am now looking at post graduate study. I volunteer on the Committee for Integreat in Gladstone an organisation focused on supporting the migrant community in our region. While my road has been a windy one it has bought me to a place where I feel I can make a real difference and taught me to back myself and embrace challenges. I am a wife and a mother - I married a wonderful Chef and together we have 3 boys aged 15,13 and 9. I love to paint, read, I love good food and wine (lucky I married a Chef I'm a terrible cook), the ocean makes me feel grounded I think that comes from growing up in the islands.
Leanne Patrick - Owner of McDonald's Boyne Island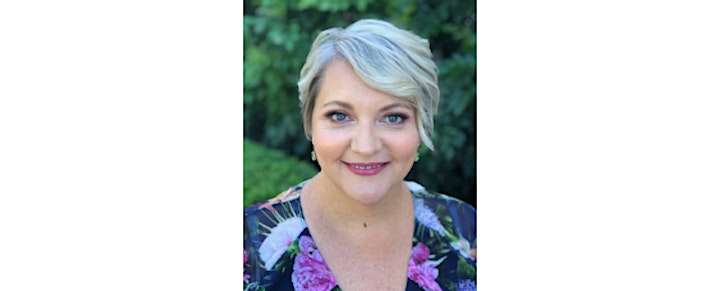 Leanne moved to the Gladstone Region in 2013 with her family to open McDonald's Boyne Island.
In addition to owning her business, Leanne undertakes a contract with Central Queensland Hospital & Health Services where she is the Deputy Chair of the Consumer & Community Advisory Committee and serves as a member of the CQHHS Clinical Health Network for Newborn, Children and Young People. Leanne is also current serving member of the CQ University Bachelor of Oral Health Course Reference Group. In addition to her business and health roles, Leanne also volunteers her time to the Board for Rio Tinto: Here for Gladstone and is a member of the Leadership Team for Gladstone's Stronger People, Stronger Places, which is a place-based collective impact initiative being implemented by the Australian Government in partnership with state and territory governments.
Leanne also contributes her time to the Gladstone Region as a committee member of GAPDL's Community for Children program and serves as a Youth Mentor for the Boyne Tannum HookUp Event and is a committee member for the Boyne Tannum Arts, Business & Community (BAM). Leanne's passion for mentoring has also seen her actively mentoring Primary School children throughout the Gladstone Region for the Earlypreneur Program. Through Leanne's active membership to the QCWA – Tannum Sands Branch, Leanne ensures that she actively contributes to improving the lives of women & people living in regional, rural and remote Queensland. Since the inception of the Cruise Ship and Airport Ambassador programs by GAPDL, Leanne continues to share her passion and love of the Gladstone Region alongside her fellow Ambassadors, welcoming passengers, and crews.
In 2019, Leanne was recognised for her great contributions to the Gladstone and Central Queensland regions.
Leanne was awarded the Queensland Rural, Regional & Remote Women's Network – Strong Women 2019 Leadership Award: Winning Volunteer of the Year and in the same year she was also a Finalist in the Central Queensland Women in Business Awards for Community Dedication.
Organiser of Female Founders Gladstone - Learn How To Uncover Your Business's Data
The Female Founders Impact Program is designed to assist Queensland women at different stages of the entrepreneurial lifecycle. Supported by the Advance Queensland Female Founders program, this network has continued to achieve success despite the incredible, and unprecedented turbulent business environment.
Since launching in June 2019, the program has mentored and coached more than 70 Female Founders, established a network of more than 700 female founders, and delivered skills development workshops to more than 400 people. To find out more, visit: https://impactinnovation.com/female-founders/