This FREE workshop will show you how to supercharge your digital marketing strategy.
About this event
Marketing done right has the power to change everything. Learn how to leverage digital marketing to increase your sales, attract the right customers, and raise awareness of your brand - all on a tight budget.
This workshop is focused on helping you, so Bring Your Own Device (BYOD) as we work with you to discover and implement free tools to help you learn more about your business, customers and competitors.
In this workshop, we will explore:
How marketing has changed in our digital-first world
How to access, understand, and use the power of data and analytics
Common platforms used to monitor your business's performance online and how to effectively utilise them to grow your online presence
Insights, templates and tips on how to create your own online marketing strategy
Additionally, if you register and/or attend this workshop you will automatically be accepted into our Female Founders Start-up Mentoring Program, designed to provide businesses with personalised support through three, one-hour consultations with an experienced business mentor.
To apply for our Start-up Mentoring, click here.
Guest Speaker: Bronwyn Roberts - Founders of B R Rural Business & B R Rural Branding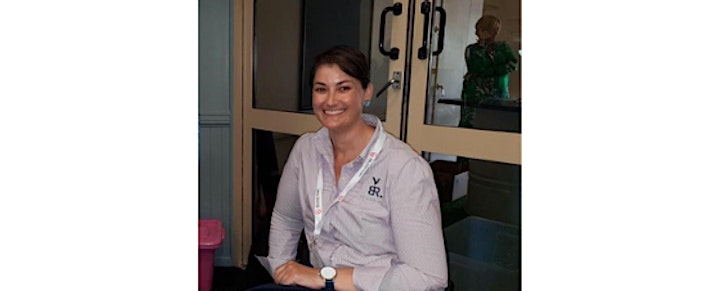 Bronwyn owns and operates two businesses, B R Rural Business and B R Rural Branding, supporting beef enterprises and other rural operations across Australia from her hometown Emerald. As a former Grazing Extension Officer, Bronwyn is experienced in traditional communication and engagement methods; however, it's her experience engaging with consumers, advocates, and adversaries alike as a Meat and Livestock Australia (MLA) sponsored Young Farming Champion, that gave her the skills and confidence she now draws on to market her businesses and the client's she supports. Accolades include Queensland Red Meat Industry Emerging Leader Award 2013, Emerald Grain and Fairfax Media 100 Women in Agriculture 2014, and finalist in two categories of the Regional Achievement & Community Awards 2015.
Organiser of Female Founders Emerald - Small Business Marketing Masterclass
The Female Founders Impact Program is designed to assist Queensland women at different stages of the entrepreneurial lifecycle. Supported by the Advance Queensland Female Founders program, this network has continued to achieve success despite the incredible, and unprecedented turbulent business environment.
Since launching in June 2019, the program has mentored and coached more than 70 Female Founders, established a network of more than 700 female founders, and delivered skills development workshops to more than 400 people. To find out more, visit: https://impactinnovation.com/female-founders/