About this Event
Whether you're trying yoga for the first time, a regular yogi, or somewhere in between - Nate will guide you through the session to feeling good.
Reggae, electronic, acoustic, folk and disco tunes all create a relaxed backdrop. Breathe. Align. Learn the basics. Find your practice.
Plenty of delicious cafes nearby for your Saturday morning coffee or brunch ritual after yoga.
Please BYO yoga mat.
Donations taken at the door will be given to HoMie social enterprise ($10 suggestion).
HoMie is not only a streetwear label located on Brunswick Street, but an organisation that supports young people affected by homelessness. Learn more: https://homie.com.au/pages/donate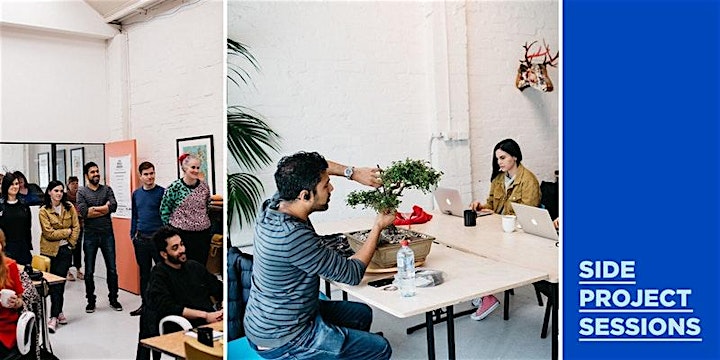 KEEP THAT POST YOGA FLOW GOING AND STAY FOR SIDE PROJECT SESSIONS
→ When: Saturday 15 February - Doors open 10.00am for a 10.30am on the dot start. Finishes at 1.30pm
→ Where: T.O.M.S Place. 1 Tripovich Street, Brunswick
Side Project Sessions is a regular event series designed to help people put their labour of love – and themselves – first.
Sometimes the work is creative but scary; sometimes it's necessary but a little bit boring. Whatever the block, our "peer-pressured productivity" format helps you create focus for the important work that can easily fall to the bottom of the to-do list.
Whether it's writing a novel or a resignation letter, starting an illustration series or sending one email, Side Project Sessions welcomes any project, task or idea – big or small!
Join host Madeleine Dore in this three-hour work session where you'll learn to celebrate the process as much as the outcome, the break as much as the flow, and the solitude as much as the connection.