Fearsome, flying and forgotten - Australia's prehistoric pterosaurs
BrisScience is heading back to The Edge! Join us on Monday 8 November with UQ PhD candidate, Tim Richards, for a night of pterosaur tales.
About this event
Pterosaurs were a successful and diverse group of reptiles – the very first back-boned animals to take a stab at powered flight. In 2011, a fossil was uncovered on Wanamara Country, near Richmond in North West Queensland, and was revealed to be Australia's largest flying reptile – a pterosaur with an estimated seven-metre wingspan.
More recently, University of Queensland PhD candidate Tim Richards, from UQ's Dinosaur Lab in the School of Biological Sciences, led a research team that analysed a fossil of the creature's jaw.
With its spear-like mouth and enormous wingspan, Thapunngaka shawi soared like a fearsome dragon above the ancient, vast inland sea once covering much of outback Queensland, and would have been the stuff of nightmares for unsuspecting dinosaurs below.
This month at BrisScience, hear how this discovery unveiled a new species and join Tim for a night of pterosaur tales.
Doors open at 6pm. Lecture commences at 6.30pm and will include an interactive Q&A session. Unfortunately we are currently unable to provide food and drinks after BrisScience.
A livestream of this lecture will be available to view on the BrisScience website. To watch the livestream, simply visit the BrisScience website at the time of the event and enter your details.
Meet the presenter
Tim Richards joined The University of Queensland's Dinosaur Lab in 2017. His PhD focusses on pterosaurs from western Queensland, Australia. The project, under the supervision of Dr Steve Salisbury, integrates taxonomy and comparative morphology analyses with the aim of deciphering the affinities of currently undescribed material and its implications for the evolution of Australian pterosaurs.
To find out more about our speaker, or to view the livestream of this event, visit the BrisScience website.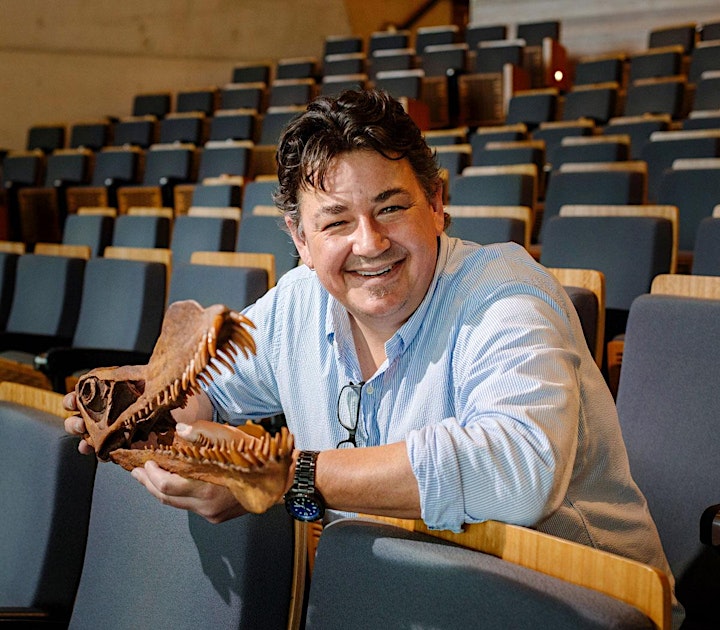 Organiser of Fearsome, flying and forgotten - Australia's prehistoric pterosaurs
BrisScience is a monthly seminar series co-ordinated by The University of Queensland since 2005.
Open to everyone, BrisScience offers a broad platform for discussion and debate about science and technology.