Description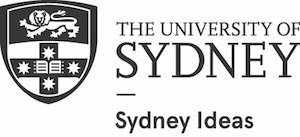 A University of Sydney International Women's Day event


The University of Sydney is continually inspired by the calibre of female students and academics who have walked its hallways. From Marie Bashir to Dr Anna Lau and Clover Moore, the University is proud to be associated with strong, gifted leaders who are making a tangible difference in our world.

To celebrate International Women's Day, the University will be hosting a panel event with six exceptional female academics whose work truly embodies this year's UN Women's theme: leave no woman behind. From a diverse range of disciplines, each academic's area of expertise seeks to help marginalised women reach their full potential, whether through improved water and sanitation, food and nutrition security, flexible working conditions or access to legal counsel.

Understand the challenges facing women across the world today and learn how you too could make a difference as we continue to strive for gender equity.


INTRODUCTION:
Ms Debra Eckersley, Board member – UN Women NC Australia
Debra Eckersley is a partner in PwC's People and Organisation team, responsible for the leadership and delivery of a wide range of human resources consulting assignments. She is the lead partner for gender equality and Workplaces of the Future, championing diversity and inclusion throughout PwC including the introduction of "all roles flex", gender pay equity, family violence support and achievement of their partner admission diversity targets.

PANELISTS:
Associate Professor Rita Shackel
Rita Shackel has worked as a lawyer, legal policy officer and academic in a range of settings including the NSW Cabinet Office, the NSW Office of Youth Affairs and the Australian Law Reform Commission. Her research is focused on access to justice for children and women, and the needs of victims and survivors of sexual and gender-based violence and abuse.
Professor Hala Zreiqat
Professor Zreiqat is a Professor of Biomedical Engineering, Director of Australian Research Council for Innovative BioEngineering and head of the Biomaterials and Tissue Engineering research unit at the University of Sydney. Her lab works on development of novel engineered materials and 3D printed platforms for regenerative medicine, particularly in the fields of orthopaedics, dental and maxillofacial applications. She is also founder of the IDEAL Society network, an international network of academic and professional women who work together to transform society so that women can fulfil their potential, exercise leadership and be respected for their achievements.
Professor Robyn Alders
Robyn Alders AO is a Professor of Food and Nutrition Security within the Faculty of Science, the Charles Perkins Centre and the Marie Bashir Institute at the University of Sydney. A qualified veterinarian, Robyn's research in disease control programs and small livestock management has contributed to ecologically sustainable development and improved the livelihood of people in remote communities for the past 20 years.


Professor Rae Cooper
Rae Cooper is a Professor of Gender, Work and Employment Relations in the University of Sydney Business School as well as the Co-Director of the Women, Work and Leadership Research Group. She is a leading researcher on the world of work, women's careers and flexible employment. Rae is actively engaged with government, business and NGOs in the women's policy area.


Dr Jacqueline Thomas
Jacqueline Thomas has a PhD in environmental engineering and a passion for inspiring women to have a global impact by using their engineering skills to improve water and sanitation in developing communities. Having previously lived and worked in rural Tanzania researching water, sanitation and hygiene (WaSH), Jacqueline now leads the Faculty of Engineering and IT's humanitarian engineering program while maintaining research collaborations with partners in Africa, Southeast Asia and the Pacific.


Professor Renae Ryan
Based in the Sydney Medical School, Renae Ryan leads a team investigating diseases such as chronic pain and cancer. Renae is Chair of the Gender Equity Committee and Academic Director of SAGE (Science in Australia Gender Equity). With massive job growth predicted in STEMM (Science, Technology, Engineering, Mathematics and Medicine), Renae's work is helping to ensure that women in these fields have equal opportunities to succeed in their careers.


Moderator: Ms Laina Chan
Ms Laina Chan is a Barrister at 3 Wentworth Chambers and Melbourne TEC Chambers, and Director of Society of Construction Law Australia. Through the Society and Dr Kakenya's schools program, Laina helps Kenyan schoolgirls to transition to university. As Executive Manager of Fundraising for the Tribal Warrior Association, Laina has supported the Clean Slate Without Prejudice Program in addressing indigenous juvenile crime in Redfern. Ms Chan is an Alumna of the University of Sydney, with Bachelor degrees in both Science and Laws.