Location
Merredin Dryland Research Institute (DPIRD)
Great Eastern Highway
Merredin, WA 6415
Australia
Sales Have Ended
Registrations are closed
Thankyou for registering for the GGA Drought Hub Consortia Information Forum. Please let us know should you not be able to attend, after you have registered.
Engage with best-practice experts, government representatives and on-ground practitioners during the annual Science to Practice forum.
About this event
Overview
The Future Drought Fund's second annual Science to Practice Forum is taking place from 7 to 9 June 2022.
Speakers include farmers, ag tech entrepreneurs, researchers, natural resource managers, industry groups, and resilience experts.
You'll get an understanding of the activities of the eight Drought Resilience Adoption and Innovation Hubs and opportunities to build more drought resilient farms, landscapes, and communities.
Join us, your South-West WA Drought Resilience Adoption and Innovation Hub, either in person at the DPIRD Merredin Dryland Research Institute or online (via Hopin link) to take part in building our drought-resilient future.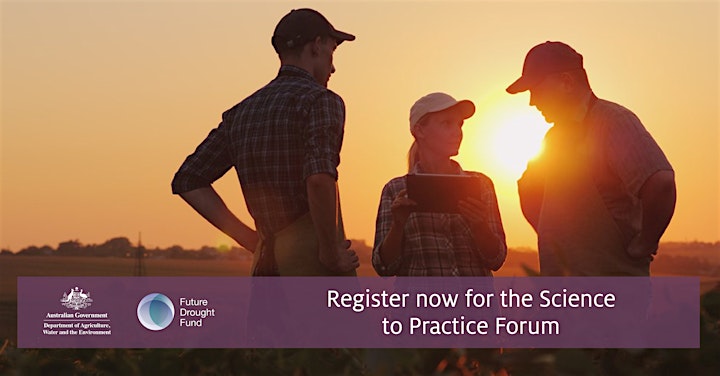 Ticket Options
In Person Ticket (Tues 7th/Wed 8th)
If you want to join the South-West WA Drought Hub team at the Merredin Dryland Research Institute, we need numbers for room setup, catering. etc. Please click REGISTER button on this GGA Eventbrite page and register for days of your choice.
Field trip ticket (Thurs 9th)
A local field trip event will be held from 8.30am to 12 noon on Thursday, 9 June - focusing on trials at the Merredin Research Facility. Stay on for lunch afterwards at the Merredin Dryland Research Institute.
Meet at the Merredin Dryland Research Institute at 8.30am and travel to the nearby trial sites in a 'self-drive' convoy with own cars/utes.
All field trial sites will relate to drought and systems resilience. Specific areas of research may include:
• Plant breeding to adapt to soil constraints for increased soil moisture utilisation
• Seeding management to adapt to variable seasons and particularly moisture capture
• Integration of legumes for rotational benefits in crop and feedbase for livestock
• New varieties as a systems approach for drought resilience.
Online Ticket
If you are unable to attend our event in-person but still want to join the Forum online, please register here.
Program
The forum program is available here.
In 2021, the inaugural forum brought together more than 860 people to help build the foundations for drought resilience.
With a solid foundation in place, the 2022 forum will focus on the broad themes of:
• Drought resilience: economic, environmental, and social—including mental health
• Successes and pitfalls of diverse collaboration
• Extension of science to farms and farmers.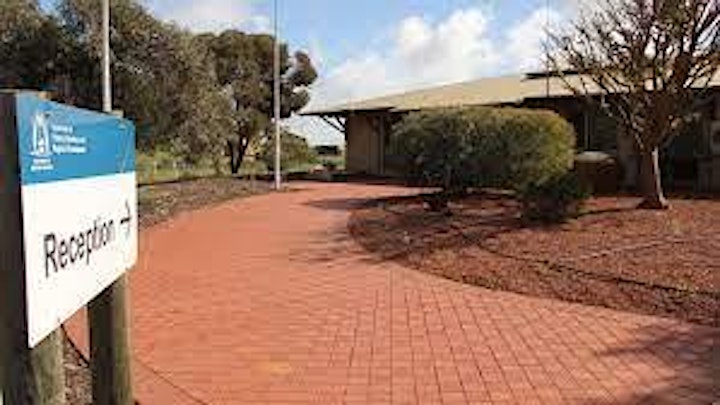 Getting there
In person attendance will be at the Merredin Dryland Research Institute
Great Eastern Highway, 5km west of Merredin
Merredin, WA 6415