Event Information
Refund Policy
Contact the organiser to request a refund.
Eventbrite's fee is nonrefundable.
About this Event
F*ck the Small Talk is for people who love deep, meaningful conversations, like us. A space where friends or strangers come together online for interesting, thought-provoking discussions to inspire you and make you think.
We use curiosity and empathy to engage in meaningful conversations and cultivate real human connection in a disconnected, technology-fueled world.
It's more important than ever to listen to each other and be able to tolerate different opinions and perspective in this ongoing conversation of how to be human.
Each session is themed around a different topic, which you'll see in the title.
What we ask from is curiosity and open-mindedness respect for everyone's opinions and points of view.
𝘾𝙤𝙢𝙚 𝙘𝙪𝙧𝙞𝙤𝙪𝙨, 𝙡𝙚𝙖𝙫𝙚 𝙘𝙤𝙣𝙣𝙚𝙘𝙩𝙚𝙙. ✨
*Event link will be sent to you 20 minutes before the starting time.
Topic: Purpose
Do we have a purpose or is it just made up? If we do have one, how does it feel and where do we find it? What does purpose even mean?!
We'll have a juicy discussion on this and perhaps we'll be able to hear from some who have found it, some who are still looking, and some who don't believe it exists. ✨
Your host:
In this session your host is: Samantha Sacchi
These events have different hosts, all awesome coaches or faciliators that are part of The Self Club.
*The discussions that take place and views expressed during this event does not represent the views or opinions of The Self Club or any of its representatives. This event is for entertainment purposes only.
What people say: 🗣
"This is one of the most meaningful human connection experiences you'll find this side of the digital age of social isolation. It's fast paced, playful and cuts straight to the core of what it means to be alive in this present time." - Olivia
"This event was unlike anything I have ever done. During these times of isolation, this event made me realize how interconnected we all truly are. Even from different sides of the world we are all going through similar experiences, have similar fears, and find happiness in similar things. Really an awesome way to feel a sense of community." -Simonette
"I loved everything about my experience. The pace, the surprises, the discussion points, and most importantly - the types of people who attended. They were like-minded, conscious, engaged, purposeful and just as passionate about developing a deeper connections with self & others" -Ren
"For me (being an introvert) this is a great opportunity to practice my social skills, particularly active listening and storytelling." -Luis
Time zone Guide for this event: ⏰
Melbourne, Sydney - 7:00 pm (Tuesday, August 25)
Belin, Madrid, Paris - 11:00 am (Tuesday, August 25)
Stay in touch 👇
The Self Club is on a mission to create a more self-aware, emotionally and socially connected world. 🌏
We create supportive, inspirational spaces to help people access their power and feel the courage to bring their magic into the world.
Website: https://theself.club
FB: http://facebook.com/theself.club/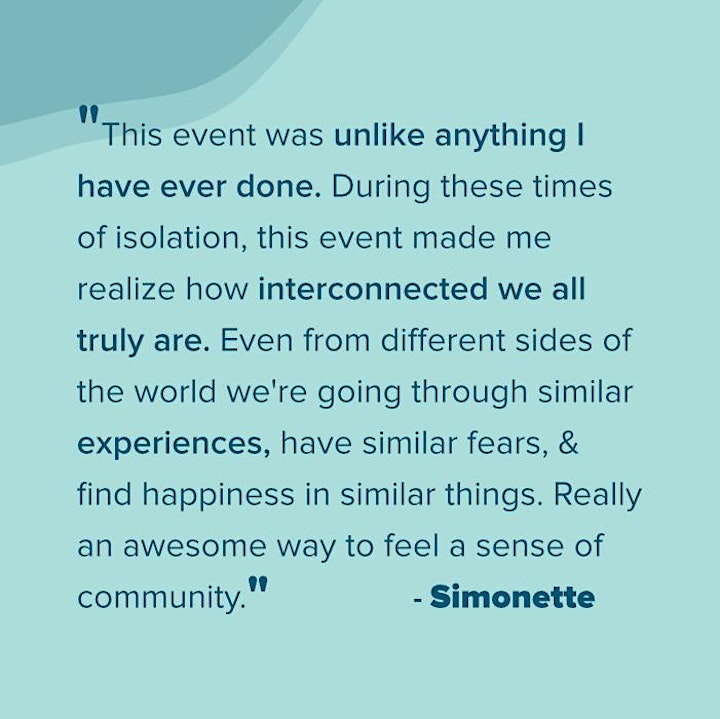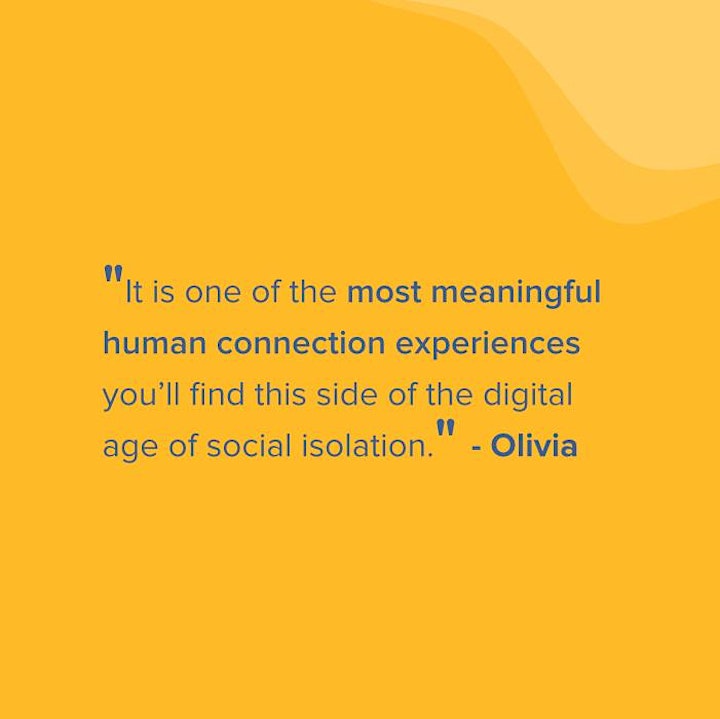 Date and Time
Location
Refund Policy
Contact the organiser to request a refund.
Eventbrite's fee is nonrefundable.