Description
BUSINESS EXPO @ Frankston Football Club RESCHEDULED to WEDNESDAY 8 August 2018.
Registered exhibitors have been advised of the new date.
An invitation with all the details including registration and payment will be sent soon.
The MARCH 2018 NETWORKING NIGHT is set to be a great one @ SASI with a MEET, GREET & LEARN session where you'll gain numerous insights about Business Growth from Edy Wilfling of the Outcomes Business Group together with Marion King from Conocer Consulting who will share key insights to Retaining Staff.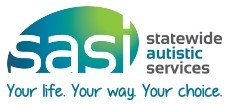 Following their presentations, Edy and Marion will be available for members to talk further.
FIVE WALLS WINE SALE: Wine served at the March 2018 Networking Night & Meet, Greet & Learn is kindly provided by Five Walls Winery at Merricks North. For FBN Members attending the event, you will have the opportunity to order these lovely Mornington Peninsula wines at a bargain price with free delivery. Fabulous! More details on the night.