Description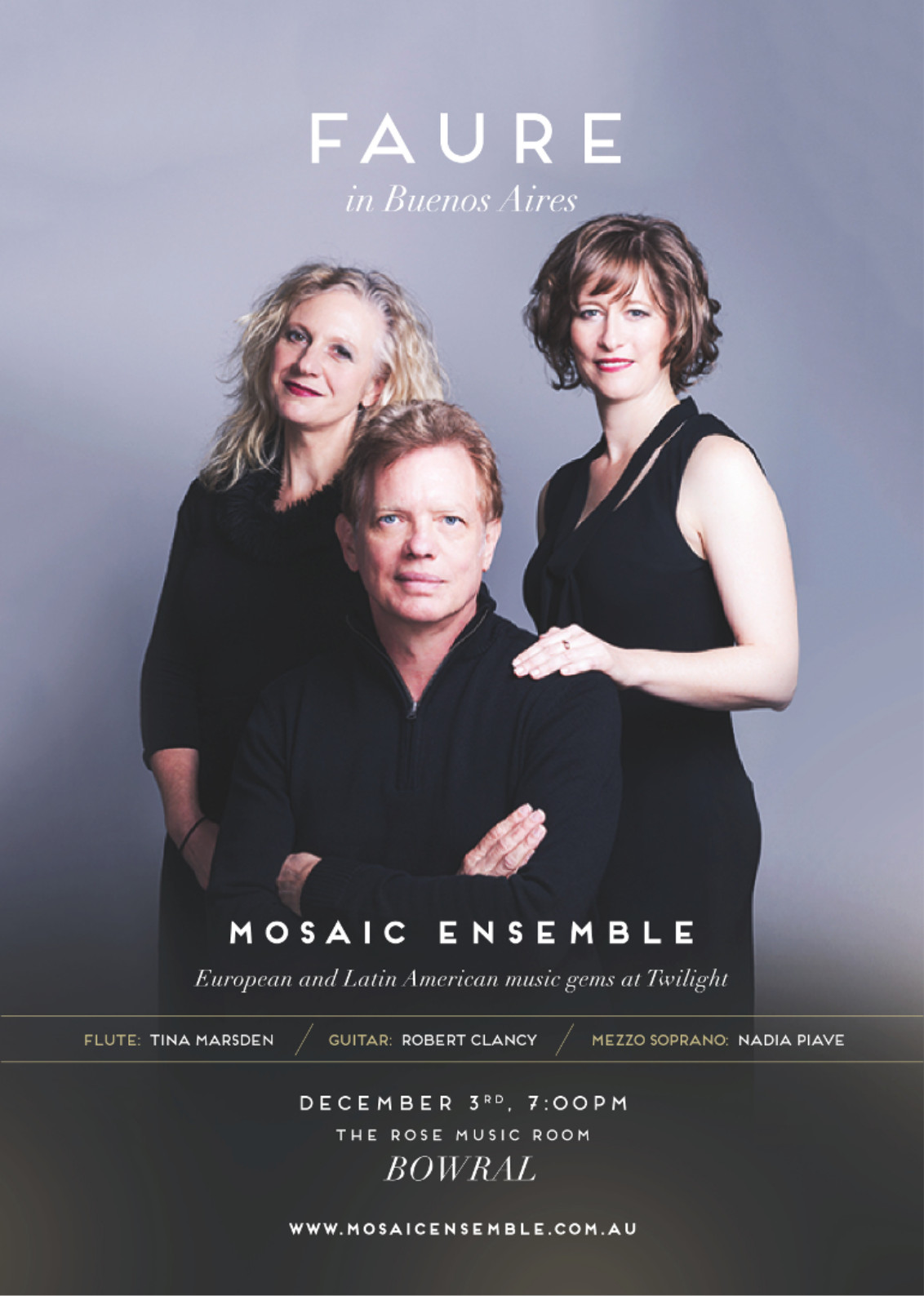 ---
Allow your appetite for Argentinean ardour and French finesse to be assuaged, all in the one concert!
Nadia, Tina and Robert will travel the musical globe with you, the listener, performing much loved music for voice, flute and guitar.

From Villa-Lobos' Bachianas Brasileiras to Faure's soothing Apres Un Reve for voice, flute and guitar - this concert presents a host of pleasing musical delicacies.

Come along and enjoy chamber music at its finest. Music at twilight, simply for the pleasure of it!
Visit www.mosaicensemble.com.au for more details