Event Information
Location
Ashwood
Ashwood, VIC 3147
Australia
Description
In this 2 hour class we will be showing you how to decorate Father's Day themed gingerbread cookies.
You will be decorating the following cookies 2x eggs, 2x bacon, 2x toast with jam, a cup with the words the best DAD ever and a knife and fork (pictured below).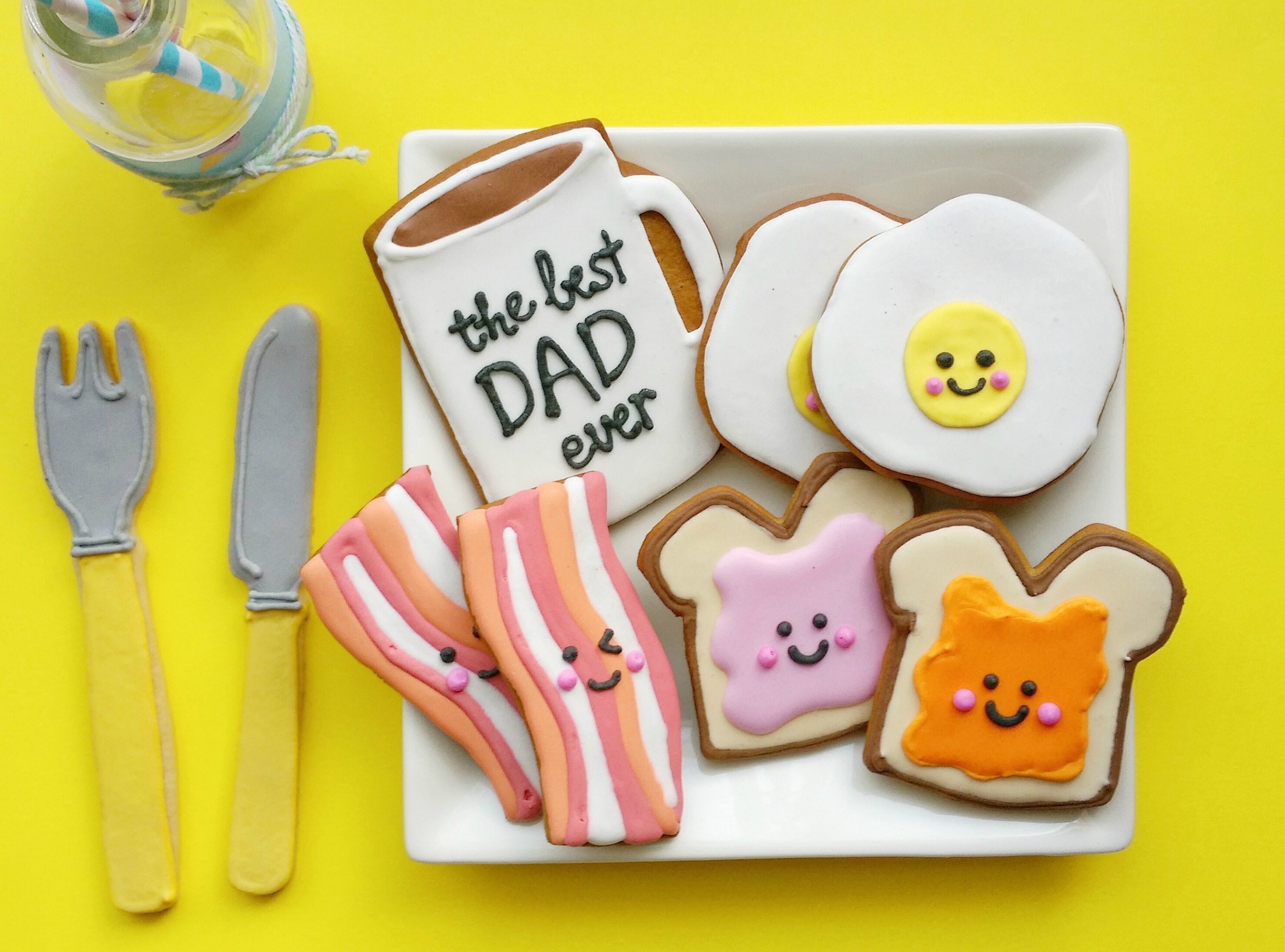 .
All gingerbread cookies, decorating equipment and take-home boxes will be provided in the class.
This class is recommended for those with little to no experience in cookie decorating.
We will be covering the following techniques:
Piping
Outlining
Flooding
Wet on wet techinique
*The exact address of the class location will be emailed out a week before the class.
Location
Ashwood
Ashwood, VIC 3147
Australia