fastBREAK x 3things

Sunday, 19 October 2014 from 10:00 am to 12:00 pm (AEDT)
Event Details
Get excited- as part of the National Changemakers Festival, Vibewire and Oxfam are putting on a super-sized fastBREAK at the Powerhouse Museum!
10 changemakers will get 5 minutes each to impress, inspire, educate and entertain- no pressure. 
This month's theme, 3things, explores the diverse ways to create social change, featuring talks by creator of IndigenousX, Luke Pearson,  National Director of GetUp!, Sam McLean, tech entrepreneur, Rebekah Campbell, youth leader, engineer and former race car driver, Yassmin Abdel-Magied and Rosie Thomas, who co-founded Australia's youth-driven anti-bullying movement- plus more to be annouced! Each speaker will inspire you with 3 ways they are passionate about making a difference.  
Slowing it right down between the rapid-fire talks there will be chilled live music, interactive workshops from House of Riot and Flashpoint Labs and a pop up art exhibition from The Refugee Art Project. 
Coffee and breakfast will be provided by Black Star Pastry. The creative and experimental team are whipping up a delicious assortment of cakes and pastries that will reflect how food can influence social change.  
Kicks off Sunday October 19 at 10.00am at the Powerhouse Museum!
__________________
THE SPEAKERS: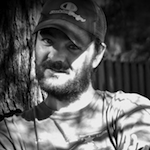 LUKE PEARSON- IndigenousX

Luke Pearson is a Gamilaraay man from NSW, and currently working in Sydney as an educator, public speaker, and social media consultant. Luke is perhaps best known as the creator of social media project IndigenousX, an engaging and innovative platform celebrating the diversity of Indigenous Excellence nationwide.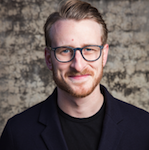 SAM MCLEAN- GetUp!
Sam McLean is the National Director of GetUp Ltd. Sam started with GetUp as a volunteer in 2007. Born and raised in Sydney, Sam is influenced by his early days as a grassroots campaigner and field manager, working previously as a climate campaigner with advocacy organisation, Avaaz. Sam played a role in establishing CommunityRun, a tool that empowers GetUp members to start and run their own campaigns. Sam is a founding board member of Centre for Australian Progress, and a former board member of Vibewire Youth Services and ControlShift Labs.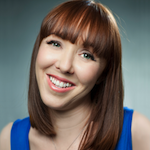 REBEKAH CAMPBELL- Posse and www.rebekahcampbell.com  
Rebekah is Founder and CEO of Posse.com, a social search engine that helps people find and recommend their favourite places and interact with storeowners. Prior to Posse.com, Rebekah founded Scorpio Music and helped develop the careers of George, Lisa Mitchell, Matt Corby and many others. Rebekah was instrumental in creating events, such as Make Poverty History in 2006 and the 1999 Levi's Life Festival, raising awareness of youth suicide. She is Chairperson of Chapel By The Sea (a organisation that runs a homeless centre, kindergartens and indigenous empowerment projects at Bondi Beach), a director at Australia's first grassroots political training organization, an advisory board member for Kidpreneur, a non-profit organisation that teaches kids to start businesses, and writes for the New York Times.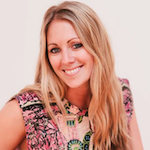 ROSIE THOMAS- PROJECT ROCKIT
Empowerpreneur, social justice junkie and cofounder of Australia's youth-driven anti-bullying & leadership organisation PROJECT ROCKIT, Rosie provides opportunities for young people to realize their potential. Launched in 2006, PROJECT ROCKIT has worked with over 100,000 young people, earning the reputation as the student favourite. They were awarded the International Award for Outstanding Achievement in Cybersafety and developed an Aussie-first online anti-bullying curriculum. Rosie is a School for Social Entrepreneurs Fellow and was named Melbourne's Social Entrepreneur of the Year in 2012.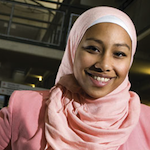 YASSMIN ABDEL-MAGIED- Youth Without Borders and Redefining the Narrative
At 16, Yassmin founded Youth Without Borders, an organisation focused on enabling young people to work together for positive change within their communities. Named the "Young Leader" in the Australian Financial Review and Westpac's inaugural 100 Women of Influence Awards, the Sudanese born Queenslander graduated from Mechanical Engineering nurturing a need for speed through running the university's race (car) team. After deciding not to pursue her Formula 1 career, Yassmin now works on oil and gas rigs offshore. She writes extensively, loves a good debate, a laugh and is saving for her first V8.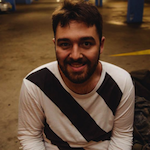 JAMES COLLEY- FINE[ANIMAL]GORILLA 
James Colley is a Young Walkley nominated satirist best known for work with A Rational Fear. His writing has been featured at The Festival of Dangerous Ideas, on SBS2's The Feed, The Guardian, Junkee, Backchat on FBi Radio, SBS Comedy, ABC2's The Roast and Radio National et al. Colley has been described as "A Waste of Time" by the Australian Federal Police.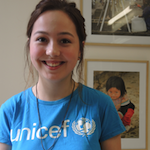 Rhiona is a young woman realising her child rights. A student of journalism and international studies at UTS. A producer at 2SER radio station. A guide at the Museum of Contemporary Arts. A theatre and dramatic arts junkie and reviewer. A child rights advocate and former UNICEF Australia Young Ambassador. General over-achiever, tea-drinker, Tim-Tam eater, gun photographer and filmmaker. (OK, that last line was written by the comms manager at UNICEF Australia – it's unauthorised.)
plus more to be announced! 
__________________
WORKSHOPS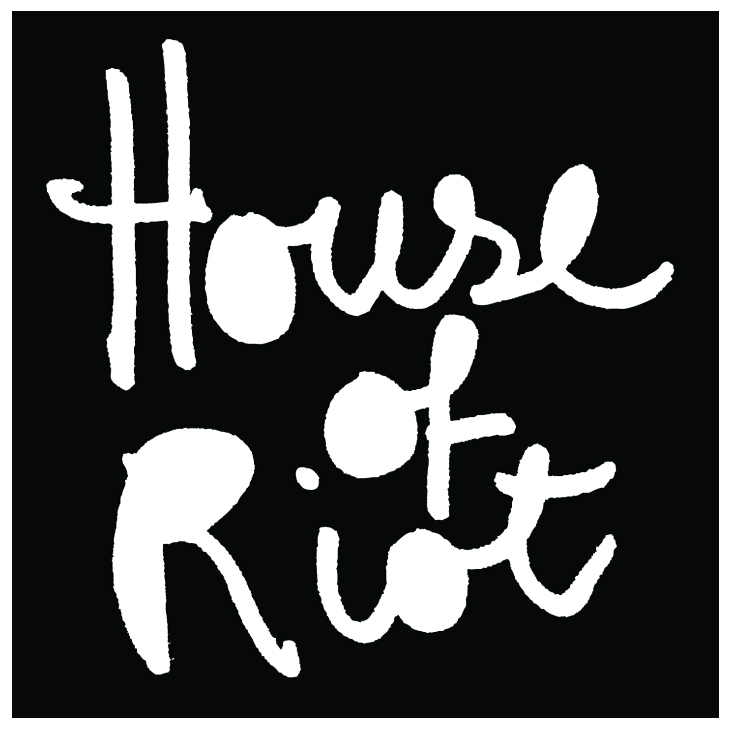 The House Of Riot is a multidisciplinary activist movement, which aims to empower the younger generation by giving them a voice through which they can express their opinions on current social justice issues, whether they be local or global. We explore the mediums of fashion, film and music to discuss issues we are passionate about. We are best known for our T-shirts; personally hand-painted with strong political statements regarding feminism, climate change, social welfare, human rights and refugee/immigration issues.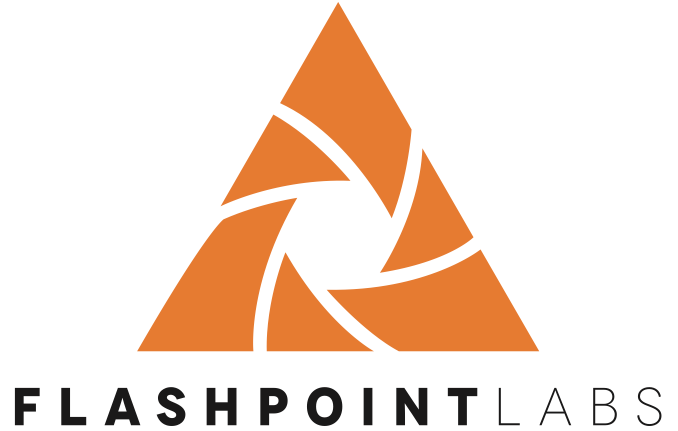 Flashpoint Labs was co-founded by Leanne Townsend and Mickey Kovari in 2011. Together, Leanne and Mickey developed the idea of changemaking photography, began running programs with young people from diverse backgrounds and created the professional photography agency. In 2013, Tomasz Machnik joined Flashpoint Labs as the Lead Photographer to lead the delivery of our professional services, the professional development of our young apprentices  and the facilitation of our programs. We are in the midst of writing our most exciting chapter yet.
Flashpoint Labs will run an innovative and changemaking photography workshop, where you will be challenged to create your own viral campaign to highlight a social issue.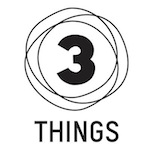 Sometimes it's the smallest acts that are the most revolutionary." Small actions are at the heart of the 3things ethos. 3things might not seem big enough to change the world, but when you stack all of our 3things up together the combined impact is something pretty special. This fastBREAK we'll be pitching up a big piece of collaborative artwork so we can hear from you guys what 3things you want to change in the world. You can draw, write, paint it up and at the end we'll be left with the combined impact of all our 3things actions together.
POP UP ART EXHIBITION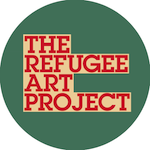 The Refugee Art Project is a grassroots, community art organization that seeks to empower refugees by giving them a voice to the Australian public through their art and self-expression. They conduct regular art workshops with asylum seekers and refugees in the Villawood detention centre and in the community, from which they hold public art exhibitions and have produced a number of zine publications.
fastBREAK is a monthly breakfast series of rapid-fire talks which feature changemakers who are pushing the boundaries in their field. 
fastBREAK was established in 2010 by Vibewire in partnership with the Powerhouse Museum. Vibewire is a youth-led non-profit that runs a coworking space called the Lab and offers a variety of inspirational & entrepreneurial opportunities for young people.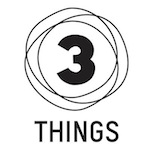 We do hundreds of things every single day. Wake up, instagram, shower, eat, coffee, facebook. Imagine if 3 of them were intentional. Imagine if 3 of them could help create change for other people. At Oxfam Australia's 3things we bring people together with a pretty simple philosophy: if we all chose just 3things to change the world, we can all make the world a much better place. 
Venue information including public transport and parking information can be found at http://www.powerhousemuseum.com/visit/howtogethere.php
When & Where

Powerhouse Museum
500 Harris St
Ultimo, NSW 2007
Australia

Sunday, 19 October 2014 from 10:00 am to 12:00 pm (AEDT)
Add to my calendar
Organiser
Vibewire is Australia's first skills gym designed to prepare young people (aged 20-35) to launch their ideas, projects and businesses. We've mapped 8 enterprise skills to 4 different workout sessions: Hack-A-Thing, Soapbox Club, Dollar Dollar Bill and Start Up Sundays. Be prepared to exercise, challenge and push your enterprise, creative and technology skills working on real briefs and problems. 

We have incubated and supported over 100 creative, social and tech startups, and helped to launch the careers of over a thousand young change makers.

vibewire.org