fastBREAK: Save The World

Sunday, 25 May 2014 from 10:30 am to 12:30 pm (AEST)
Event Details
Get excited – on Sunday May 25, Vibewire and the Powerhouse Museum are putting on the biggest fastBREAK ever for Vivid Sydney!
5 returning speakers and 5 all-new headliners from around Australia will get 5 minutes each to impress, inspire, educate and entertain – no pressure.  Forget all this talk of the doomed millennial generation, and come hear from those who know better.
This month's theme is SAVE THE WORLD, featuring headliner talks from Senator Scott Ludlam, Urthboy of Elefant Traks & the Herd, Tom Tlley of Triple J Hack, Dan Ilic of A Rational Fear, Jess Scully of Vivid Ideas and Ella Weisbrot from the AYCC!
Slowing it right down between the rapid-fire talks, there will be chilled live music from the gorgeous Lou Millar, indulgent tea tasting with Kettle Town Teas, and a deep meditation workshop by Tom Cronin.
Vibewire's fastBREAK: SAVE THE WORLD is a part of Sydney Vivid Ideas Festival. Returning for their fastBREAK encores are Alex Greenwich, Natasha Akib, Nishan David and Tami Sussman.
Kicks off Sunday 25 May at 10:30am at the Powerhouse Museum, with breakfast and coffee provided by the magnificent Black Star Pastry.
__________________
THE SPEAKERS: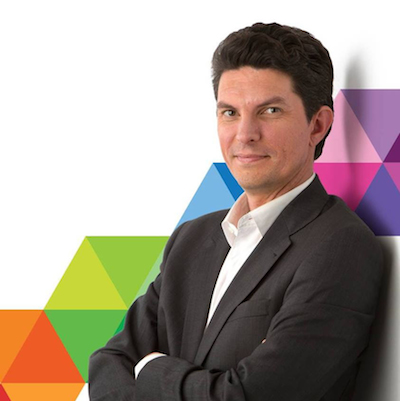 SCOTT LUDLAM – The Greens (WA)
Scott is the Australian Greens Senator for Western Australia. Formally, Scott is the spokesperson for transport, housing, communications, sustainable cities, infrastructure, waste and matters regarding nuclear power. Informally, he is the spokesperson for barbecue shapes, japanese whiskey, spooks and odd things on the interwebs.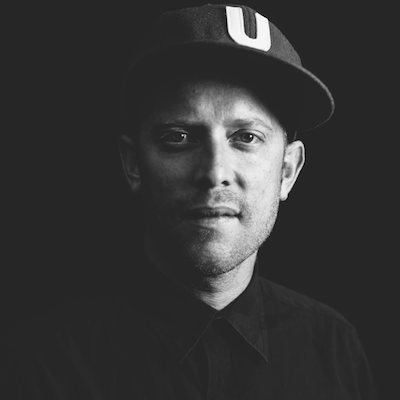 URTHBOY – Elefant Traks and The Herd (the band)
Tim Levinson aka Urthboy is involved in music both from a creative and business angle. Managing the Elefant Traks label as well as artists like Hermitude and Horrorshow, Tim has 15 years of experience in the industry. He's also released four solo albums and five with The Herd, touring Australia and internationally and being in the final shortlist for the Australian Music Prize three times. Underpinning both his music and business is a deep passion for social justice.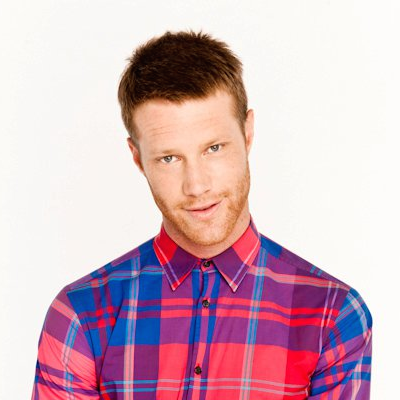 TOM TILLEY - Triple J Hack and ABC24
You can find Tom in the triple j studio, hosting HACK, the only national show delivering the most relevant stories of the day from the unique - and often surprising - viewpoint of young Australians. Tom has a keen sense of smell for the forces of change in our globalised social wilderness. He relishes an open mind but also loves the scent of a closed mind. He'll crack it open with a bamboozling flurry of seemingly confronting questions... only to reveal uncharted truths.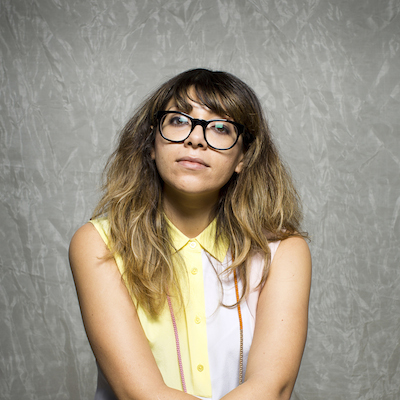 JESS SCULLY – Vivid Ideas 
Jess is a curator, festival director and media producer, who uses creativity and the arts to engage communities with each other and the public realm. Jess has been the festival director of Vivid Ideas for the past six years, one of the curators of TEDxSydney and the instigator of Kids Hack Day Sydney. In 2012 She was named one of Sydney's 100 most influential people and in 2013 received the FBi SMAC of the year award.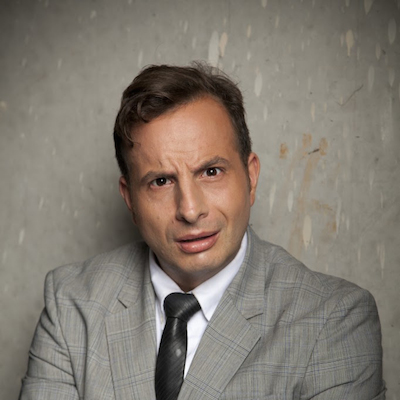 DAN ILIC – A Rational Fear
Dan Ilic is a comedian, writer, performer, journalist, broadcaster, and filmmaker. He is the host and creator of satirical comedy project A Rational Fear (FBi Radio / Radio National).
He is best known for his TV shows Can Of Worms (Ten), Hungry Beast (ABC TV), The Ronnie Johns Half Hour (Ten), and writing and performing in Beaconsfield: The Musical.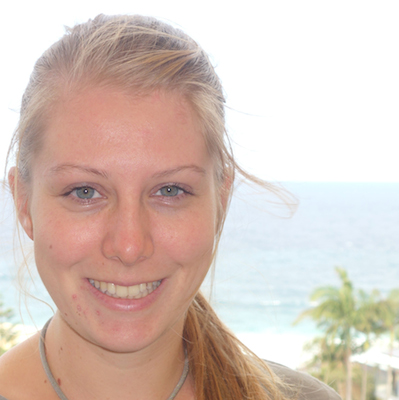 ELLA WEISBROT – Australian Youth Climate Coalition
Ella is the AYCC NSW State Co-Coordinator, and has been volunteering with the AYCC since the beginning of 2013. Ella is passionate about social justice and believes that solving the climate crisis before it is too late is the most important social justice issue we face right now.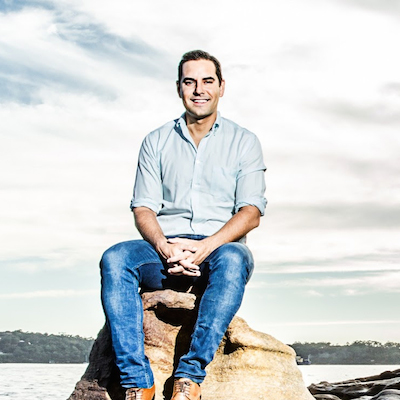 ALEX GREENWICH - Member of NSW Parliament for the seat of Sydney
At the age of 31, Alex is one of the youngest MPs in the NSW Parliament and one of the first members of any Australian Parliament in a same-sex marriage. An Independent Member for Sydney, he is committed to government transparency and accountability, as well as fairness and equality for the LGBTI community.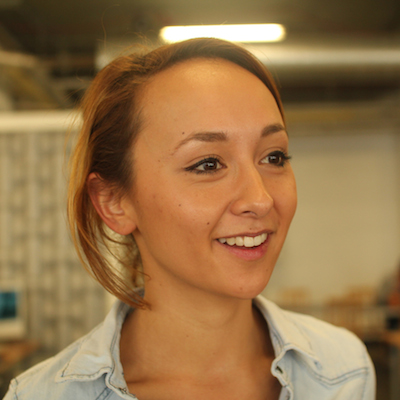 NATASHA AKIB - StartSomeGood
Natasha is a social change storyteller and communications strategist specialising in media and marketing for not-for-profit/community minded organisations and using the media for social development and change.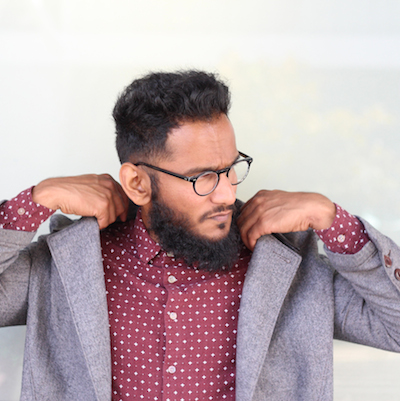 NISHAN DAVID - Bloodless
Nishan is the 23 year co-founder of Bloodless, a cult streetwear label that gives rebels a cause. Since launching their first collection at the tail-end of 2013, he and the Bloodless team have helped kickstart a business school for street kids in Papua New Guinea, a donkey cart for garbage collectors in South Africa and a rabbit farm for single mothers in Kenya.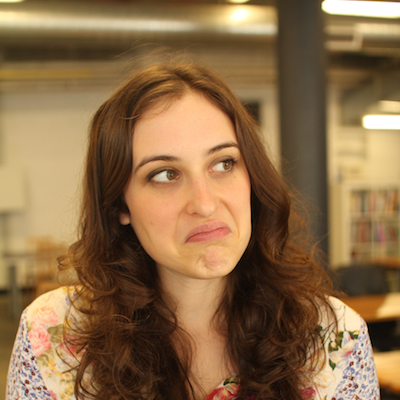 TAMI SUSSMAN - Sussmania
Tami likes to milkshake shit up and is the schnitzel when it comes to word-smithery. If she wasn't a spoken word artsist she'd sell sea shells by the sea shore.
__________
fastBREAK is a monthly breakfast series of rapid-fire talks which feature changemakers who are pushing the boundaries in their field. fastBREAK was established in 2010 by the Powerhouse Museum in partnership with Vibewire - a youth-led org in Ultimo that offers inspirational & entrepreneurial opportunities for young people through events and the Lab, a coworking space for social and creative enterprises.
Venue information including public transport and parking information can be found at http://www.powerhousemuseum.com/visit/howtogethere.php
When & Where

Powerhouse Museum
500 Harris St
Ultimo, NSW 2007
Australia

Sunday, 25 May 2014 from 10:30 am to 12:30 pm (AEST)
Add to my calendar
Organiser
Vibewire is Australia's first skills gym designed to prepare young people (aged 20-35) to launch their ideas, projects and businesses. We've mapped 8 enterprise skills to 4 different workout sessions: Hack-A-Thing, Soapbox Club, Dollar Dollar Bill and Start Up Sundays. Be prepared to exercise, challenge and push your enterprise, creative and technology skills working on real briefs and problems. 

We have incubated and supported over 100 creative, social and tech startups, and helped to launch the careers of over a thousand young change makers.

vibewire.org