fastBREAK: Paranoid Android

Friday, 26 September 2014 from 8:00 am to 9:00 am (AEST)
Event Details
Get excited! fastBREAK is back for another morning of inspiration, creativity and networking. On Friday, September 26 five speakers will get five minutes each to impress, educate and entertain at the Powerhouse Museum.
This month's theme, PARANOID ANDROID, explores the power of technology to connect people, ideas and social causes in an ever changing reality with talks by comedian, Alice Fraser, social entrepreneur, Jay Boolkin, food blogger, Jennifer Lam, and Jess Miller, who is using the Internet to get people off the Internet- plus one more to be announced!   
Kicks off Friday September 26 at 8.00am at the Powerhouse Museum, with breakfast and coffee provided by the delicious Black Star Pastry. 
THE SPEAKERS: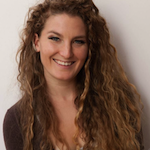 ALICE FRASER-  www.alicecomedyfraser.com
Alice is a writer, performer and comedian. She's a thought nerd, word geek and deed doer, an ex academic, bad musician and ex-corporate Lawyer for Allens Linklaters and UBS. Alice has journeyed through the mean streets of the Cambridge Footlights and New York's cut-throat comedy scene. Alice is a writer for the satirical news radio show "A Rational Fear" and SBS comedy, hosts "Tracksuits" weekly on FBi radio and has debated Julian Assange at Splendour in the Grass. Her cult weekly podcast 'Tea With Alice' was featured on iTunes 'New And Notable' page.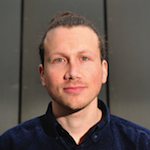 JAY BOOLKIN- Promise or Pay
Jay has studied extensively at a tertiary level and has practical experience with non-government organisations in Australia, USA, and India. He has just returned to Sydney after living in Cambodia for 1 year as an Australian Youth Ambassador for Development and is now working full-time on his social enterprise startup, Promise or Pay. In his spare time he like to find ways to stay inspired, make a difference, and just be a nice dude.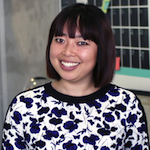 JENNIFER LAM- I Ate My Way Through and The Bamboo Garden
Jennifer is the appetite behind one of Australia's longest running food & travel blogs, I Ate My Way Through. Using the blog as a launching pad to her entrepreneurial journey, Jen has been blogging for 8 years and self-employed for 5 years. Together with a team of contributors and tour guides, they use food as a common ground to connect and inspire readers about different cultures, cuisines, social habits and eating traditions. Jen is also a digital marketer and runs The Bamboo Garden, a boutique digital agency helping food and lifestyle brands to maximise their online presence.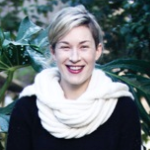 JESS MILLER- Goody Two Shoes 
My most-of-the-day job is to create 20% more green space by 20202. During parts of any other given day, at Goody Two Shoes I work on campaigns that involve anything from activating a massive veggie patch on Swanston Street (The Grow Show), to promoting health among office workers (Healthy Conversations), writing reports on Gen Y, designing governance models or helping organisations figure out how not to waste time and money on the Internet. Other stuff includes Crowd Farming for TEDxSydney, I founded GreenUps and as part of my some-of-the-weekend-job I run Grow it Local, mess around on bikes and brew fungus. 
fastBREAK is a monthly breakfast series of rapid-fire talks which feature changemakers who are pushing the boundaries in their field. 
fastBREAK was established in 2010 by Vibewire in partnership with the Powerhouse Museum. Vibewire is a youth-led non-profit that runs a coworking space called the Lab and offers a variety of inspirational & entrepreneurial opportunities for young people.
Venue information including public transport and parking information can be found at http://www.powerhousemuseum.com/visit/howtogethere.php
When & Where

Powerhouse Museum
500 Harris St
Ultimo, NSW 2007
Australia

Friday, 26 September 2014 from 8:00 am to 9:00 am (AEST)
Add to my calendar
Organiser
Vibewire is Australia's first skills gym designed to prepare young people (aged 20-35) to launch their ideas, projects and businesses. We've mapped 8 enterprise skills to 4 different workout sessions: Hack-A-Thing, Soapbox Club, Dollar Dollar Bill and Start Up Sundays. Be prepared to exercise, challenge and push your enterprise, creative and technology skills working on real briefs and problems. 

We have incubated and supported over 100 creative, social and tech startups, and helped to launch the careers of over a thousand young change makers.

vibewire.org