fastBREAK: Beds Are Burning

Friday, 29 August 2014 from 8:00 am to 9:00 am (AEST)
Event Details
Rise and shine! fastBREAK is back for another morning of inspiration, creativity and networking. On Friday, August 29 five speakers will get five minutes each to impress, educate and entertain at the Powerhouse Museum. 
"How can we dance when our earth is turning? How do we sleep while our beds are burning?"      

Midnight Oil 
This month's theme is BEDS ARE BURNING, featuring talks by one of Oaktree's passionate anti-poverty advocates, an artist, who is using her work to raise awareness about violence against women and a member of Recognise, the people's movement to recognise Aboriginal and Torres Strait Islander peoples in Australia's Constitution - plus two more!   
Kicks off Friday August 29 at 8.00am at the Powerhouse Museum, with breakfast and coffee provided by the delicious Black Star Pastry. 
THE SPEAKERS:

LAURA GODDARD- Oaktree
Laura Goddard is a 23 year old Macquarie Graduate, working to raise the profile of international development issues in Australia. She has worked for various organisations domestically and internationally, including World Vision and Save the Children, and currently leads a team of 15 highly committed volunteers as NSW State Director for Australia's largest entirely youth run development organisation, Oaktree.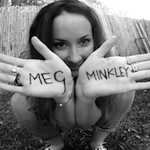 MEG MINKLEY- A Drawing A Day  
Meg is an artist, soul adventurer, sometimes teacher and warrior of the female kind. Previously an art therapist and university lecturer, Meg now aims to change the cultural conversation that silences sexual assault victims and prevents them from finding tools to help them survive. Meg is the artist behind A Drawing A Day, a creative project born after her firsthand experience of sexual assault in Mexico. The project, recently exhibited at the Corner Cooperative in Chippendale, is a response to the limited resources available to survivors of sexual assualt. Currently Meg is continuing her one drawing per day, looking to create a creative refuge that offers resources to survivors of sexual violence and designing the upcoming clothing label She.
 LACHLAN McDANIEL- Recognise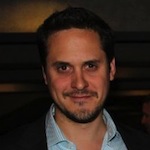 Lachlan is a Wiradjuri man and the Manager of Indigenous Engagement at Recognise. In 2011 Lachlan completed his Bachelor of Art/Laws degree with Macquarie University. Lachlan has studied how the indigenous peoples of Canada and America have managed to gain greater self-determination in their affairs at the University of Calgary (Canada) and the University of Arizona (U.S.A.).  Before working at Recognise Lachlan was an Indigenous Support Officer at Macquarie University and the University of Western Sydney.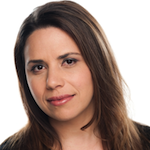 TANYA DENNING-ORMAN- NITV
Tanya, a proud Birri woman from Central Queensland, has led NITV as Channel Manager since its merger with SBS in 2012. Tanya directs the overall management, programing, production, communication and digital divisions within the network. Tanya has worked in the media industry for over a decade and in May 2007 joined NITV as a Commissioning Editor across a range of programing, including children's programing, news, live sport and entertainment. Tanya worked as the Head of Content Management in 2009 before working as the Director of Content of NITV News and Current Affairs from 2010-2012.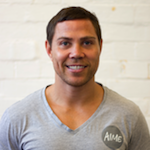 ARTHUR LITTLE- AIME
Arthur is a proud Wiradjuri Man from Wagga, NSW. At 14 he moved to the 'big smoke' to pursue his dream of playing rugby union and rugby league, playing for the West Tigers and NSW Waratahs and winning numerous premierships along the way. Arthur is passionate about helping the next generation of Indigenous Australians achieve their dreams. Previously he was involved with the NSW Police Force and National Aboriginal Sporting Chance Academy (NASCA). Arthur is now a National Presenter at AIME, an educational program that supports Indigenous students through high school and into university. AIME is changing the future of the next generation, not only for Indigenous peoples, but for Australia as a whole.
fastBREAK is a monthly breakfast series of rapid-fire talks which feature changemakers who are pushing the boundaries in their field.
fastBREAK was established in 2010 by Vibewire in partnership with the Powerhouse Museum. Vibewire is a youth-led non-profit that runs a coworking space called the Lab and offers a variety of inspirational & entrepreneurial opportunities for young people.
Venue information including public transport and parking information can be found at http://www.powerhousemuseum.com/visit/howtogethere.php
When & Where

Powerhouse Museum
500 Harris St
Ultimo, NSW 2007
Australia

Friday, 29 August 2014 from 8:00 am to 9:00 am (AEST)
Add to my calendar
Organiser
Vibewire is Australia's first skills gym designed to prepare young people (aged 20-35) to launch their ideas, projects and businesses. We've mapped 8 enterprise skills to 4 different workout sessions: Hack-A-Thing, Soapbox Club, Dollar Dollar Bill and Start Up Sundays. Be prepared to exercise, challenge and push your enterprise, creative and technology skills working on real briefs and problems. 

We have incubated and supported over 100 creative, social and tech startups, and helped to launch the careers of over a thousand young change makers.

vibewire.org