Fashioning black identity with Atong Atem and Santilla Chingaipe
About this Event
Artist Atong Atem will be joined by award-winning journalist and filmmaker Santilla Chingaipe in conversation at MGA.
2-3pm Saturday 18 January
Atong Atem's work is currently featured in Fashioning black identity: Africa and the African diaspora, an exhibition that has travelled to MGA from Cairns Art Gallery (QLD).
Santilla Chingaipe will join Atong Atem, bringing together their shared interest in representing migrant experience, home and identity through portraiture, photography, filmmaking and journalism.
FREE event, all welcome. RSVP for seating purposes.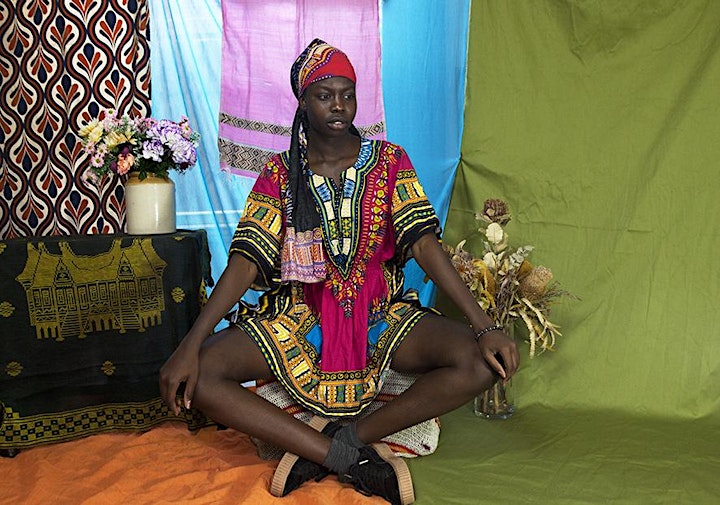 About our speakers:
Santilla Chingaipe
Santilla Chingaipe is an award-winning journalist and filmmaker based in Melbourne. Her work explores contemporary migration, cultural identities and politics, and she is a member of the federal government's advisory group in Australia-Africa relations. Santilla curated Australia's first all-day, anti-racism festival, Not Racist, But…, and her film credits include the landmark SBS documentary, Date My Race. Her latest documentary series Third Culture Kids is currently streaming on ABC iView and she reports regularly for The Saturday Paper.
http://www.santillachingaipe.com/
Atong Atem
Atong Atem is an Ethiopian born, South Sudanese artist and writer living in Narrm/ Melbourne. Atem works primarily with with photography and video to explore migrant narratives, postcolonial practices in the African diaspora and the exploration of identity through portraiture. Atem explores concepts of home and identity through a critical and sentimental lens and references the works of photographers Malick Sidibe and Seydou Keita and science fiction writers such as Octavia Butler as tools for navigating liminal spaces.
Atem has exhibited her work across Australia, including MUMA Monash, Gertrude Contemporary, Australian Centre for Contemporary Art and Internationally at Red Hook Labs in New York, Vogue Fashion Fair in Milan and Unseen Amsterdam art fair.
https://www.atongatem.com/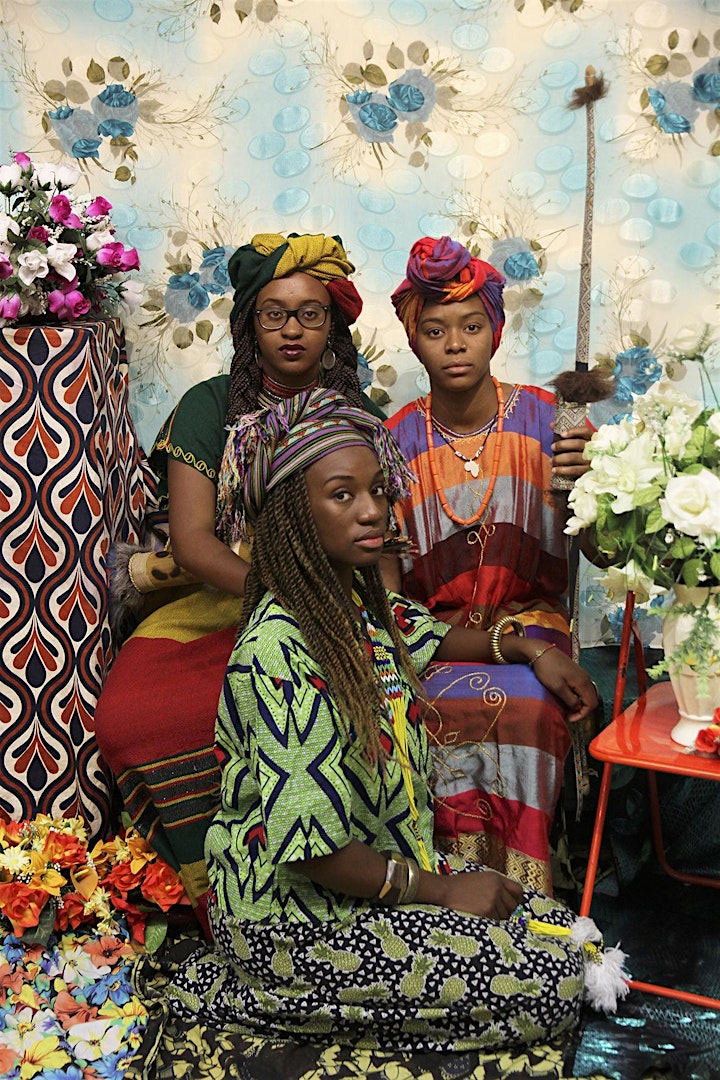 About the exhibition:
Fashioning black identity: Africa and the African diaspora
23 November 2019 to 9 February 2020
Fashioning black identity: Africa and the African diaspora explores ways in which contemporary black African artists are using fashion, photography and portraiture to redefine personal and cultural identity.
The exhibition brings together works by seven prominent artists from Africa and the African diaspora who use photography and different spatial, corporal and temporal reference points as devices to explore and unpack perceptions of race and being.
Photography as a commercial business began in Africa with British and European colonisation in the late 19th century. Studios were set up to capture images of 'exotic' Africa to sell to the outside world. However, with the move to independence between the 1950s and 1970s, many of the photographic studios were taken over by African apprentices who began to explore the possibilities of photography as an art form.
Over the past forty years, a distinctive style of art photography has emerged in Africa, with artists incorporating fashion as a complex device in their works to convey individual and collective identity, speak of resistance and remembering, underscore creative expression and raise issues of race consciousness.
Shifting between time past, present and future, portraits by these artists capture people, experiences and situations in order to redefine images of self and race in contemporary Africa and the African diaspora.
Artists: Jojo Abot, Leonce Raphael Agbodjelou, Atong Atem, Delphine Diallo, Omar Victor Diop, Seydou Keïta, Namsa Leuba
A Cairns Art Gallery touring exhibition