Description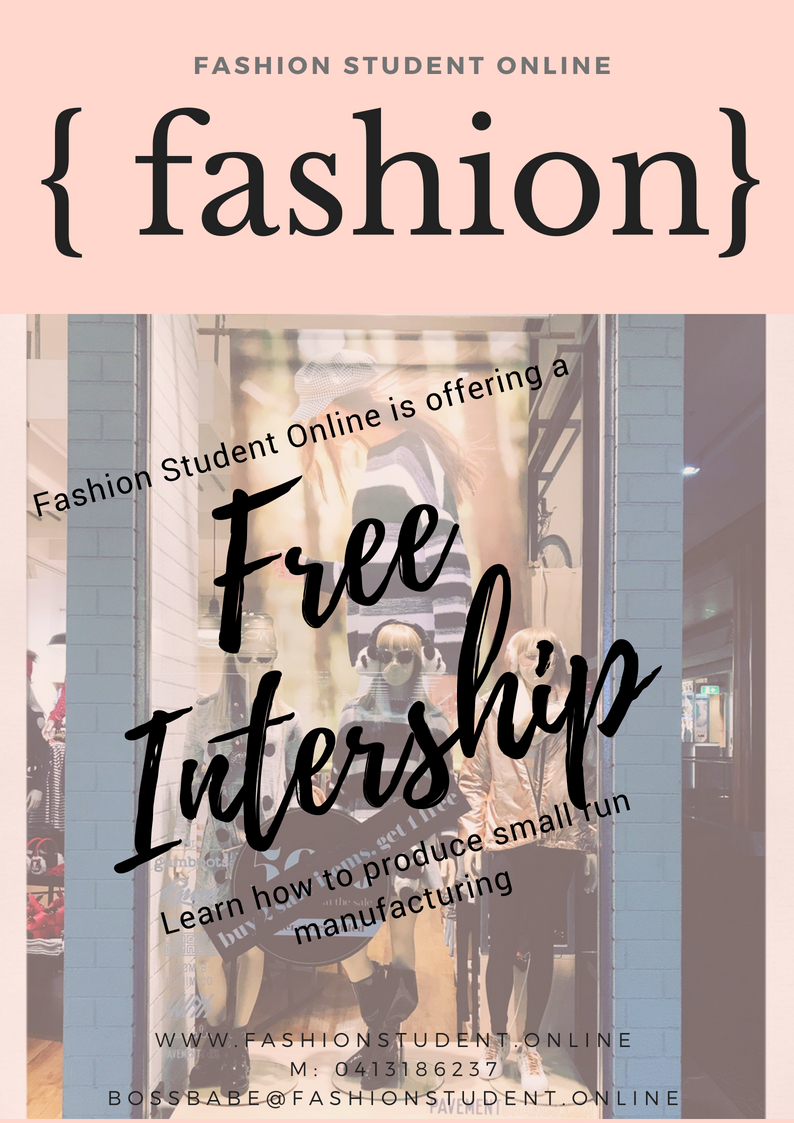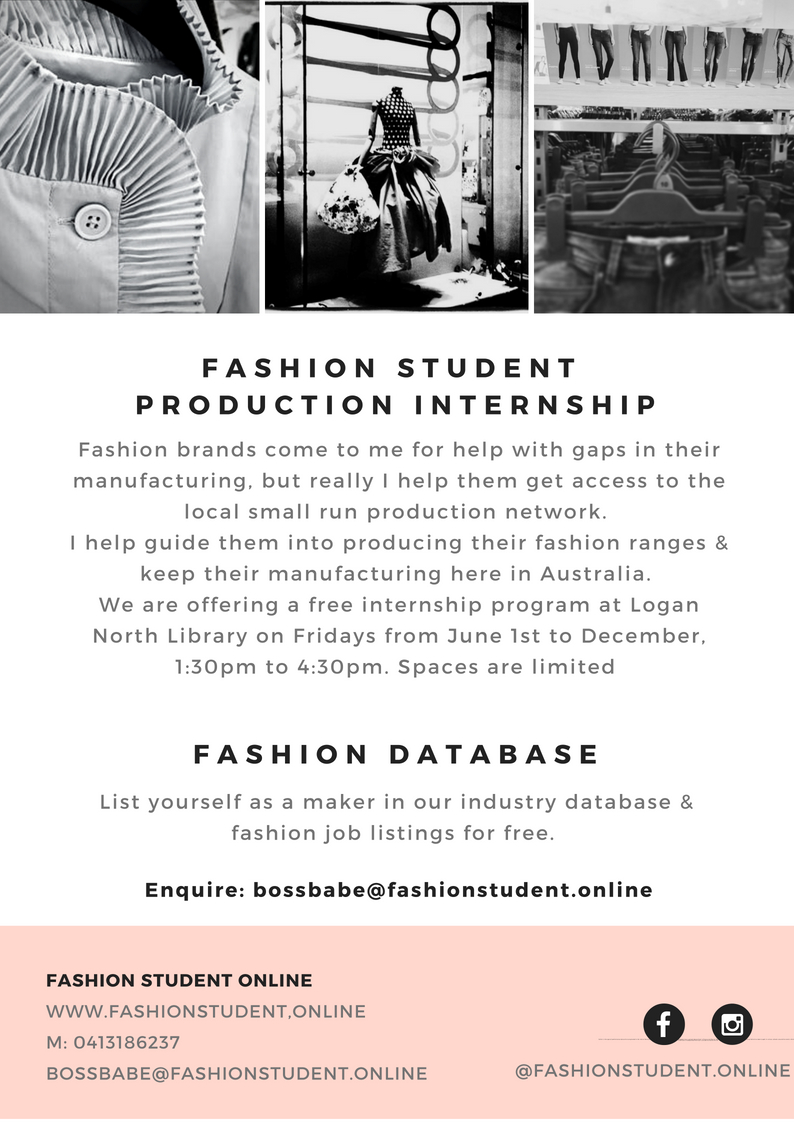 Fashion Student Production Internship
Do you love to sew?
Do you love to pattern make?
Have you ever thought about learning how to make money from these loves by producing samples or small run production for local fashion designers?????
Well if you have said yes to any of these questions then you may be interested to learn that I offering free lessons... yes free lesson for anyone who is
+ average to very good at sewing
+ average to very good at pattern making
+ is willing to commit to a set amount of weeks to learn how to become their own boss
+ is motivated
+ has a positive can do attitude
+ any age, sex & race welcome
___________________________________________________________________________________
WHY IS THIS FREE
A little about the background.... I have worked in the fashion industry here in Australia and Overseas for over 25+ years, for the past 5 years I have taught fashion at a teritary college and found gaps in so many areas. Through innocent conversation with both business owners, crafters, artisans & students I have found recently there is a move for more Australian made clothing. In the past 2 months I have had several fashion designers come to me looking for local made small run production with not many people wanting to take it on because of various reasons.
Because of this I have decided to make the goods myself and prove to people that it is possible. It is possible to undercut off shore manufacture, re-educate the general public (don't worry I've taken off my rose coloured glasses) to buy less and pay more. This ideal will not happen over night but it will happen. ..... one day.
So why is this free, its free because I need action, I want people to feel confident, to negotiate and to make money.
This internship program is to teach you how to set your business up, which I am going to guess will be at home (following your council by laws) and then link you up with designers by registering for free on my data base. As this is just the tip of the iceberg.
____________________________________________________________________________________
LOGAN NORTH LIBRARY
This amazing and centrally located library has a fantastic room which they have allowed me to set this up in on a Friday (not every Friday so please don't turn before checking we are there).
First day is next week June 1st - this day is for anyone wishing to come in and introduce themselves, find out the dates and sign an agreement form for the days you will participate in the internship. Due to the roll out this is not open to people dropping in whenever they choose and ideally we won't start new people every week. We have the room up and until the end of the year and I will break the weeks up into blocks so if you find it is not for you at the end of the block you don't need to sign up for the next week. You will receive a Reference and Certificate of Completion for your Resume.
Please note: spaces are limited and no time wasters please
Organiser of Fashion Student Production Internship