Aerial! Pole! Fire! Water! For two nights only, preview Frankie Fatale's incredible show FANTASIE ahead of Fringe World Festival 2022
About this event
Frankie Fatale, Australia's #1 Stripper, invites you to an exclusive adults only viewing of her upcoming Fringe spectacular, FANTASIE. For two nights only, Fatale presents FANTASIE - PEEPSHOW, a naughty reveal of her latest and greatest aerial, pole, fire and water acts.
"Wow. Frankie delivers in spades. What sets her apart is her stage craft, she exudes a graceful sexiness which is a delight to watch." ★★★★½ Fringefeed 2021
Join award winning performer Frankie Fatale as she brings to life your ultimate fantasies and dazzles in bespoke costumes and shocks with her jaw dropping feats. Combing the very best of burlesque, circus and dance, with the rarely seen art of Australia's finest adult entertainers, this limited release event is sure to sell out fast.
"Thrills, laughs, gasps. Striptease at its finest." ★★★★ Fringefeed 2021
Content warning: this show contains full frontal nudity.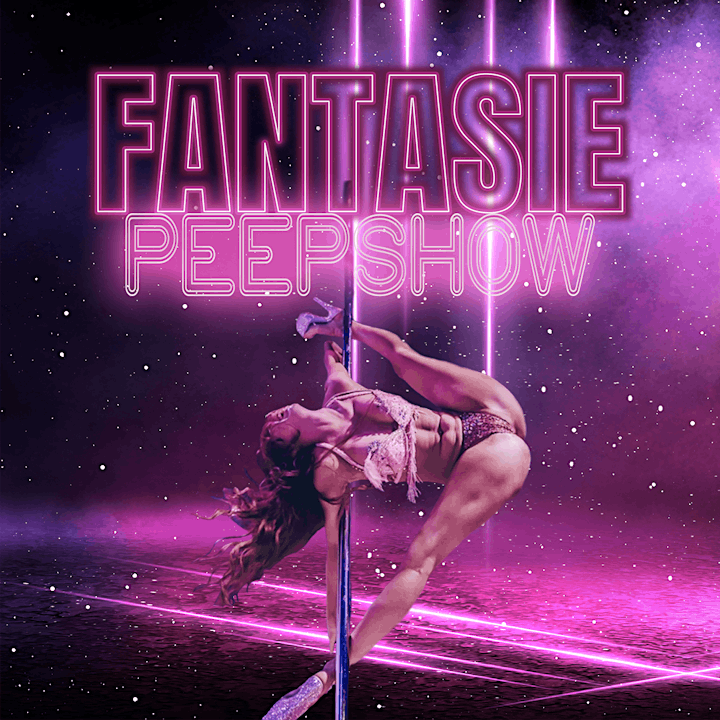 A once purpose-built IMAX theatre, the Royale Theatre is now home to live entertainment, and boasts incredible sound and visuals, the most comfortable seats in Perth, and an in-theatre bar. The Royale Theatre is part of Planet Royale, where you can eat, drink, play and enjoy live entertainment all under one roof. Button mash with your mates on our vast array of retro arcades and marvel at arguably the GREATEST public collection of pinball machines in the whole of Australia. Re-spawn your soul and your stomach at Pulp Kitchen, where you'll find an epic food offering that would have even Vincent Vega drooling. Level up (quite literally) and indulge in a bespoke cocktail at Major Tom's, our cocktail lounge that oozes good vibes and good tunes, before catching a show in The Royale Theatre. Situated in the heart of Northbridge, Planet really is a one-stop entertainment destination! You are welcome to arrive early before your show to enjoy Planet Royale, or stay on after the show!
NOTE ABOUT VIP BOOTHS: For VIP Booths, you only need to purchase 1 ticket to buy a booth. VIP Booths seat 4 people per ticket, VVIP Booths seat 6 people per ticket.
NOTE ABOUT TICKET RESALES: Please note our tickets are only available for resale through TIXEL. Please do not accept ticket resales on any platform except Tixel, and please do not send anyone you don't know money for tickets, as they are most likely to be a scammer selling fake tickets.