Description
MEDIA ESSENTIALS WORKSHOP presented by Caroline Campbell (8:30am - 10:30am)
Be empowered with the knowledge and skills to manage your own PR with confidence. This Media Essentials workshop, presented by Caroline Campbell, will give you what you need to understand how the media works and what you can do to improve your success. Caroline will take you step-by-step through the PR process and will offer practical tactics you can use to interact in various media spaces, as well as how to create content to expand your visibility and reputation. Your public relations approach should form part of your overall marketing strategy. Done well, an effective PR approach in business is a powerful tool for customer engagement and brand building.
Come away from the workshop with the tips and tools to:
► Set your PR objective
► Know your audience
► Know your story
► Write a basic Media Release
► Insider tips to attracting media attention
► Know which media platform is right for you
► Deliver your key message
► Measure your success
STATION TOUR OF SEVEN QUEENSLAND (11:15 - 11:45am)
After the workshop join us for an exclusive station tour of Seven Queensland's head office where you'll see first-hand the 'behind-the-scenes' of Queensland's number one content producer. The 20-minute tour will introduce you to the various departments and people charged with the responsibility of putting Queensland's top rating news service to air. Be enlightened and in awe as we reveal what it takes to be number one in this ever challenging and competitive industry.
---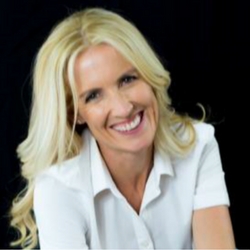 Caroline Campbell Bio
With an enviable 24-year media career, Caroline brings on-the-job insights and expertise as a practitioner, facilitator and specialist keynote speaker on media, corporate sponsorship and community engagement.
Caroline maintains highly-sought after contracts in the television and finance industries, working for the Seven Network and Bendigo Adelaide Bank, which uniquely enhances her intimate knowledge and understanding of the real challenges facing business leaders and managers today.
She has developed a formidable reputation as a sponsorship and community engagement specialist, working with key stakeholders to build, develop and leverage relationships and benefits for both corporate clients and community organisations. Caroline is a highly-regarded leader in the community and has been a judge for the past six years for the Sunshine Coast Australia Day Awards and for the past five years for the Queensland Regional Community Achievement and Excellence Awards.
She is both passionate and driven in the promotion of a brand and in the communities that power its success which is an area that she feels she can make an even more substantial contribution.