Regenerative farm showcasing pasture raised chickens, heritage breed pigs, and adorable maremma puppies on the beautiful Comboyne Plateau
About this event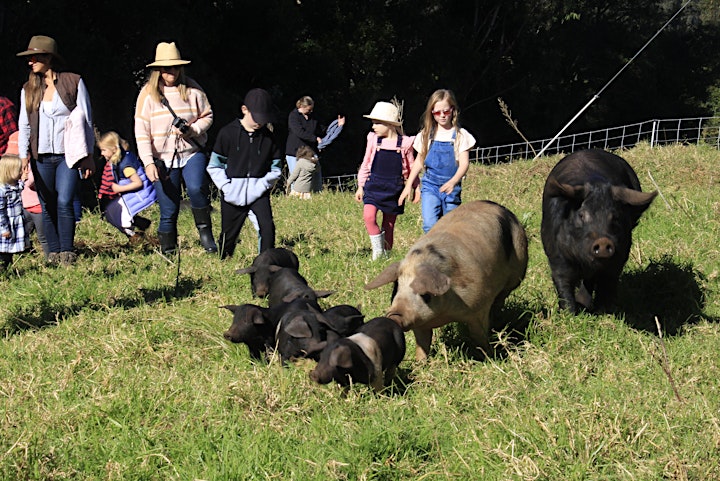 Come and experience the beautiful outdoors on our family farm. Meet the farmers and learn about regenerative farming, health and nutrition, and the relationship between the soil, our stomach, and our emotional happiness.
Meet our Maremma guardian dogs and their nine adorable puppies, looking after our chickens in their mobile caravan.
Fall in love with our cute piglets and the handsome 'Prince' our pure breed heritage black boar who loves a belly rub
Take in the views from the ocean to the mountains on the beautiful Comboyne Plateau
Lunch options and farm fresh chemical free produce available for purchase, packed full of flavour and highly nutritious
A great day out engaging with nature for only $15 per carload
Check out the videos so you can see our farm in action
Watch the video and get a bit of a background on the farm and our principles before you come.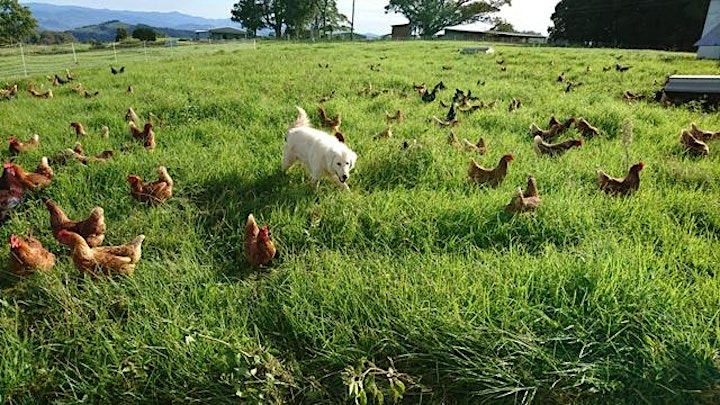 At Grazed & Grown farm we are committed to producing the most nutrient dense eggs possible without adding artificial hormones. Our flock of chickens roam freely on the lush fields under the watchful eyes of their guardian maremmas Ollie and Ginny
Ollie and Ginny have 9 beautiful puppies. They are super cute and like to have cuddles. They will grow up to be great guardians like their parents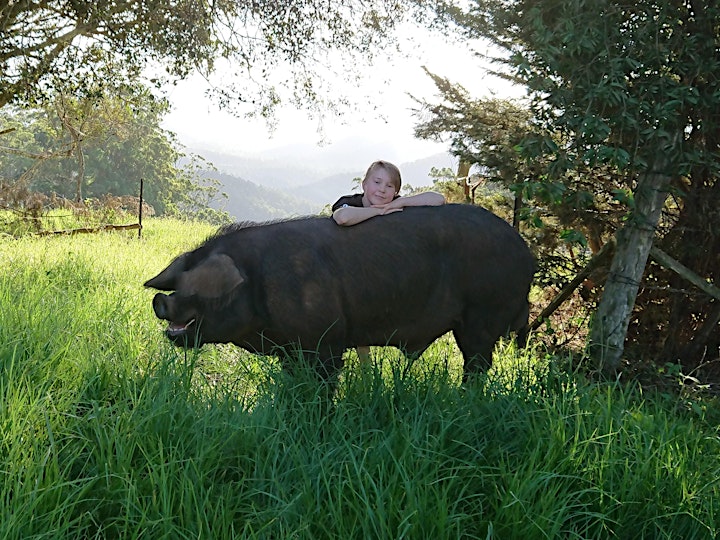 This is Prince, our pure breed Old English Black boar. He is very much part of our family, and plays an important role on the farm.
Heritage breeds are becoming a rarity amongst pork producers as the market has pushed faster growing, leaner pigs to increase profits. These days the majority of pork in Australian supermarkets is imported, which has driven down pricing resulting in the closure of many smaller pork farms
We value taste and nutrition over profits, so we cross the Old Black English Princess breed with the traditional Wessex Saddlebacks.Our pigs are grown a little longer and a little fatter, grazing on fresh farm fruits, pastured eggs and a certified sustainable mash free of chemicals and antibiotics. The result is a juicy rose coloured, full flavoured meat, very unlike "The other white meat''.
Our herd of Angus cattle graze freely on the lush pastures, with a diverse range of fresh pick to choose from. They are grass fed and grass finished, whilst moving around the property in a rotational pattern mowing down the vegetation and trampling in their manure
Organizer of Family Friendly Farm Tour Lots of farm animals and cute maremma puppies