Description
Tickets available at the Venue Gate today: $20 Per player (cash only)
Faery Quest tickets inclue FREE ENTRY to the Mythical Markets
FAMILY-FRIENDLY - SCHOOL HOLIDAY EVENT
Kids 6 and Under Free
Dandenong Ranges - Melbourne, Victoria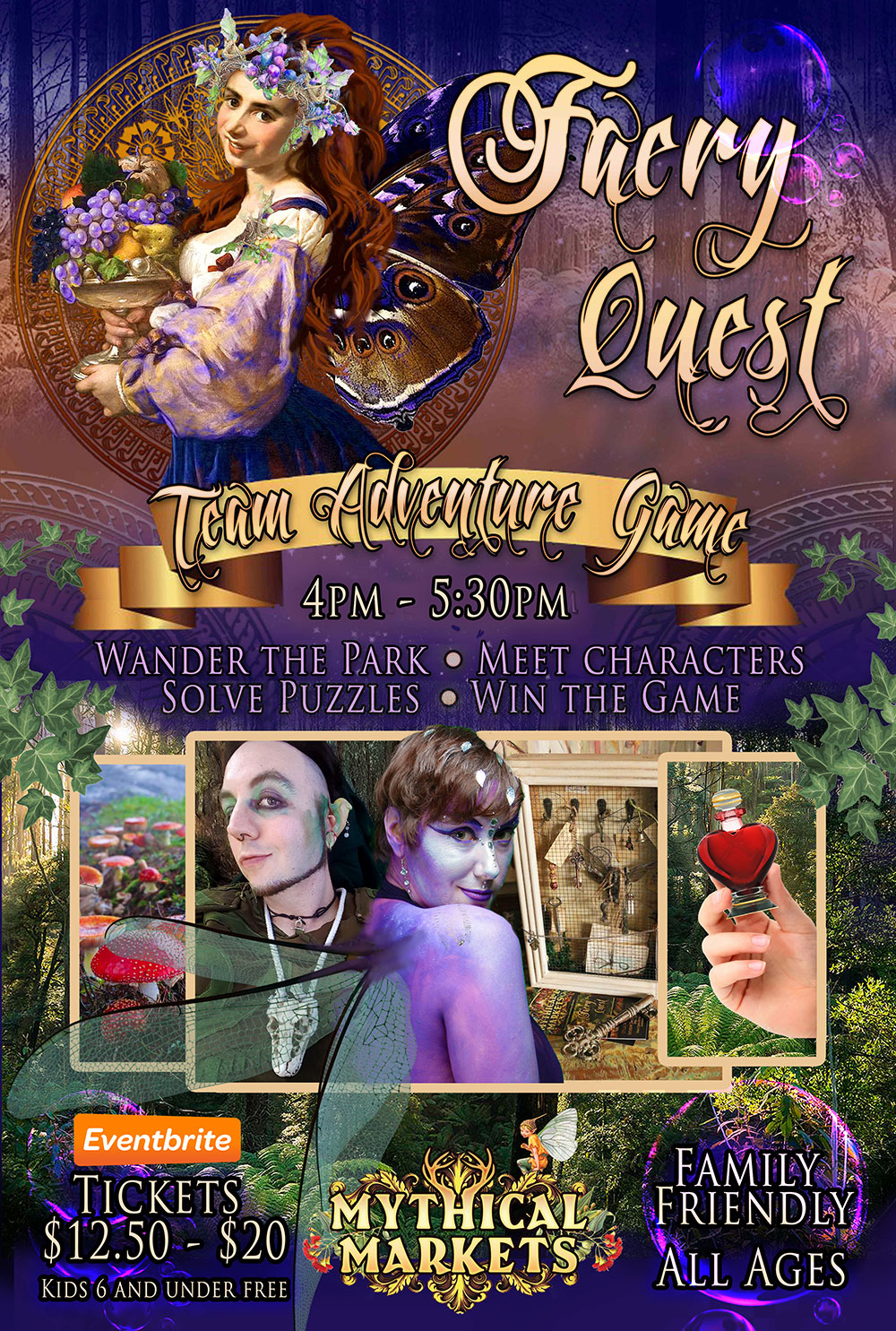 Welcome, Friends and Fae Folk!
Come and enjoy the all-new adventure of Faery Quest!
This is an easy, immersive adventure game played around the park and gardens of the Ferny Creek Recreation Reserve.
Wander the Markets and Parklands
Meet Characters and Gather Clues
Solve Puzzles and Complete Tasks
Follow the Story and Win the Game!
You can play solo, with a buddy, or in a team of up to 4 players.
See the Facebook Events:
Proudly hosted by
www.GoldenOwlEvents.com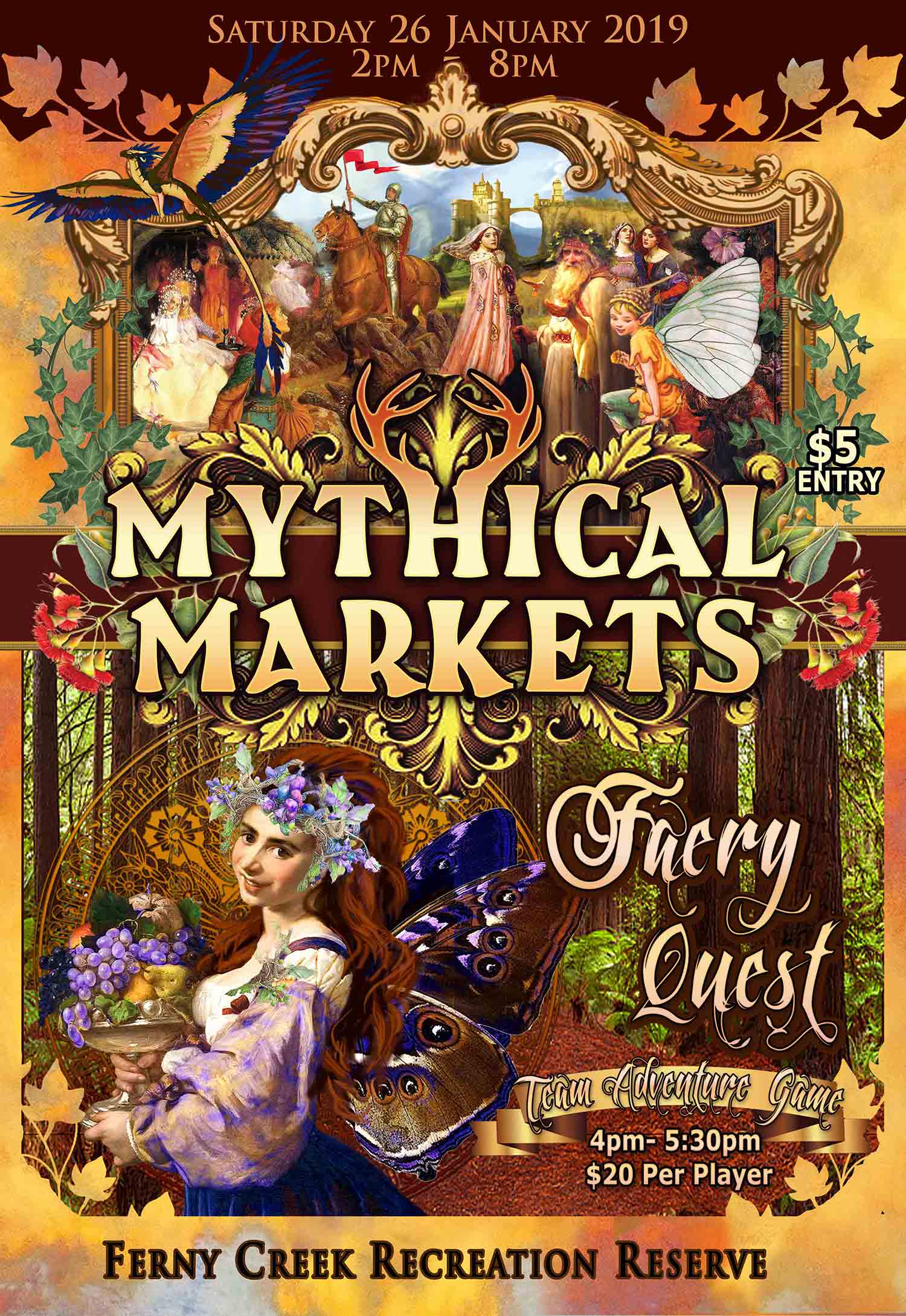 Players all start together at the Marshalling Area.
You'll be given instructions on how to play and shown the game play area.
Players can then wander at their own pace to seek out characters and solve puzzles in any order.
Each character you find will give you different task to complete.
You may need to find an item, answer a riddle, or perform an action.
Faerie Folk are strange and tricksy, so you never know what may happen!
60 - 90 minutes at an easy walking pace.
The game will stay open and running for an hour and a half to give plenty of time for slower players to complete as much of the game as possible.
You'll be given everything you need to play the game at the sign-up.
Please be Sun Safe and make sure you wear sun screen and hats, and drink plenty of water while you wander about in the afternoon sunshine.
The Faery Quest is light-hearted entertainment designed mostly for adults, but is easy to play for ages 10 and up.
​Younger kids will need an older player on their team to help guide them through the tasks.
Your Team Captain must ensure that all members of your team have arrived at the Marshalling Area and signed in before the game starts at 4pm.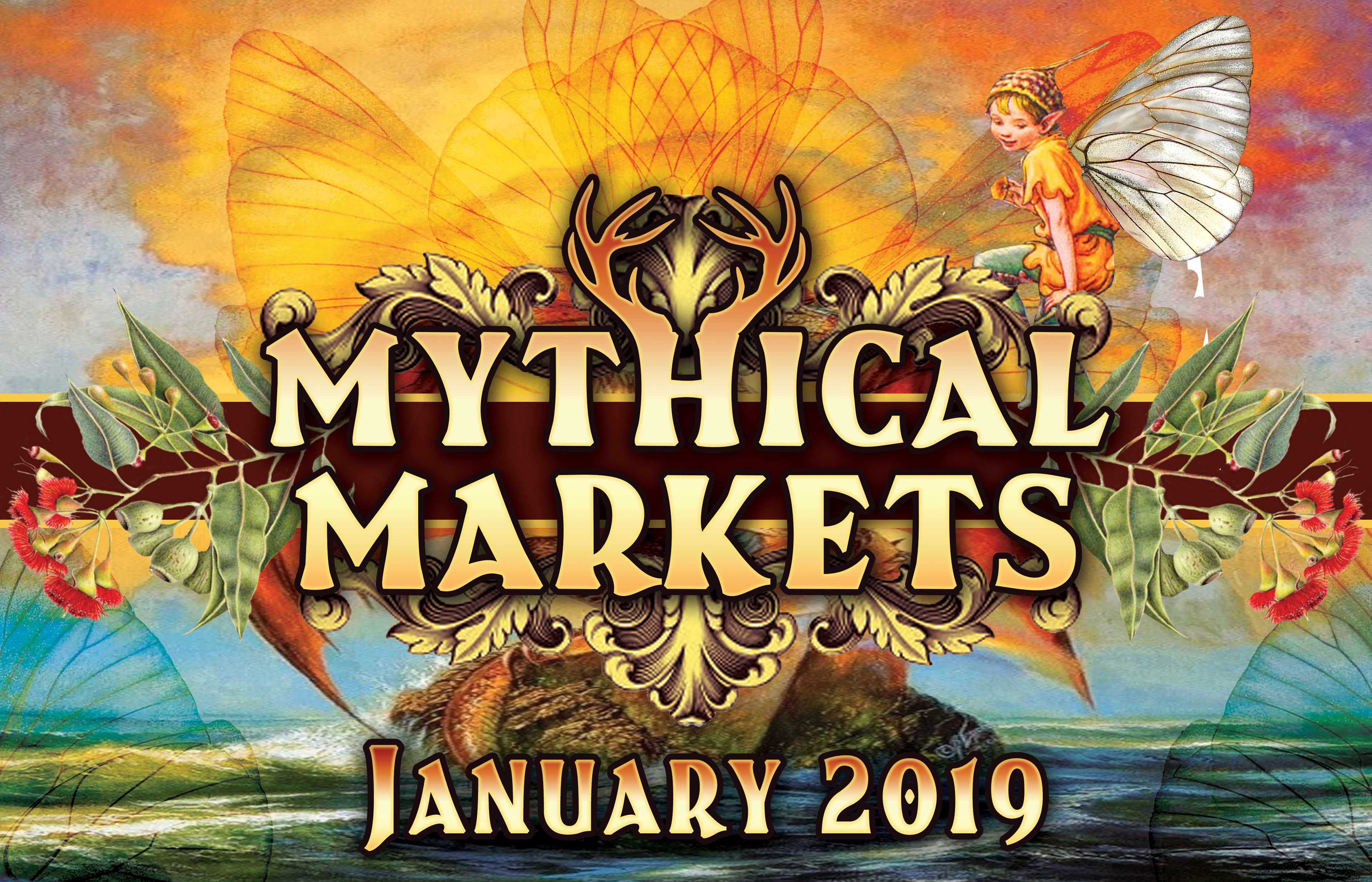 Teams can be up to 4 players
SHOW A COPY OF YOUR TICKETS
either print or on your phone, at Sign-In
Tickets include free entry to the Mythical Markets (Market tickets are $5 cash in hand at the Gate)
$20 Per Player - cash only
There are NO ATMS at the venue
​Remember to bring plenty of cash with you

Ferny Creek is a tiny town on the top ridge of mountain, so parking is very limited!
Please allow plenty of time to find street parking if the carpark is full.
You may need to walk back to the venue from some distance away.
Buses come by once an hour 1 block from the venue.
Check JOURNEY PLANNER on www.ptv.vic.gov.au to see all the public transport options from your house to the venue.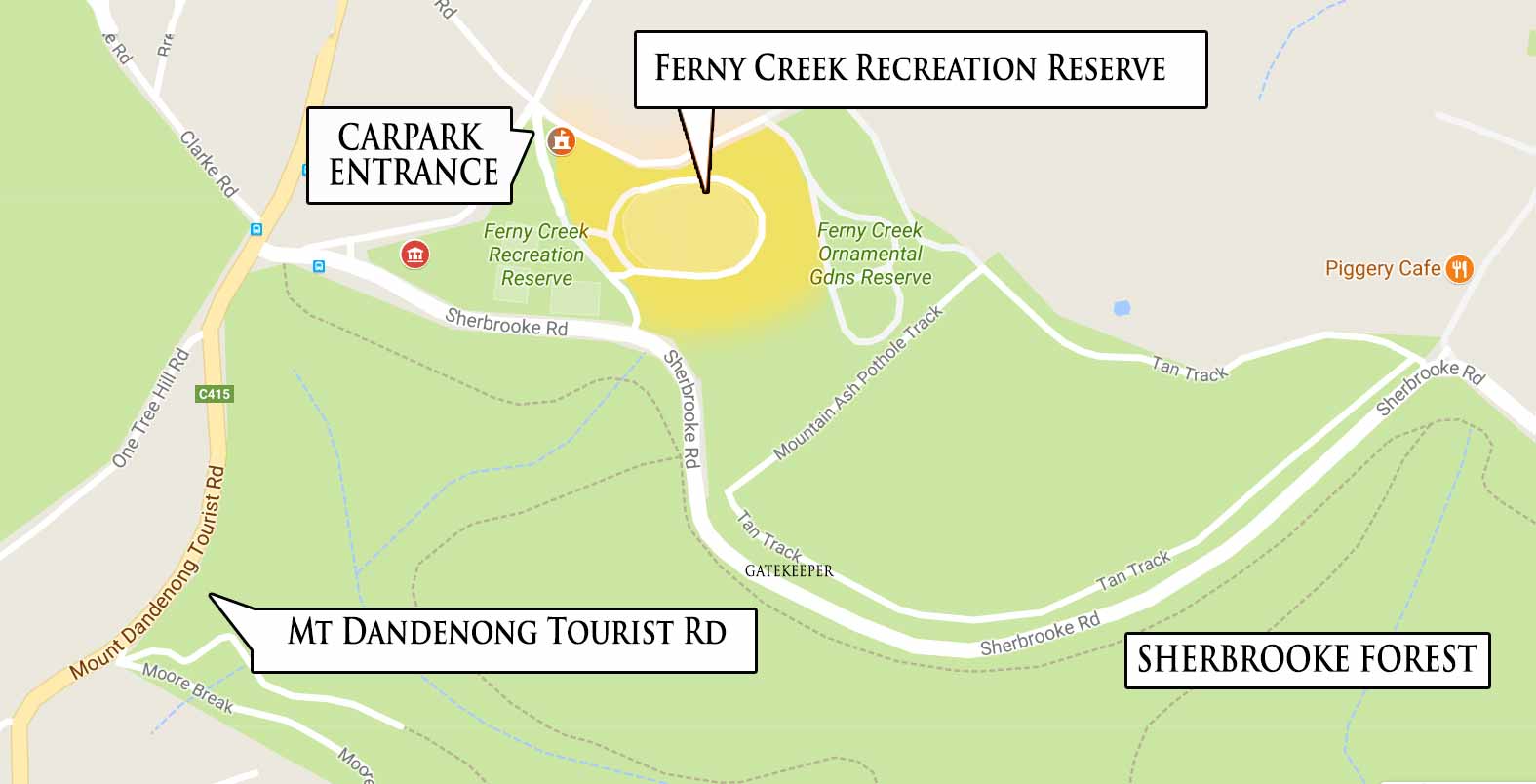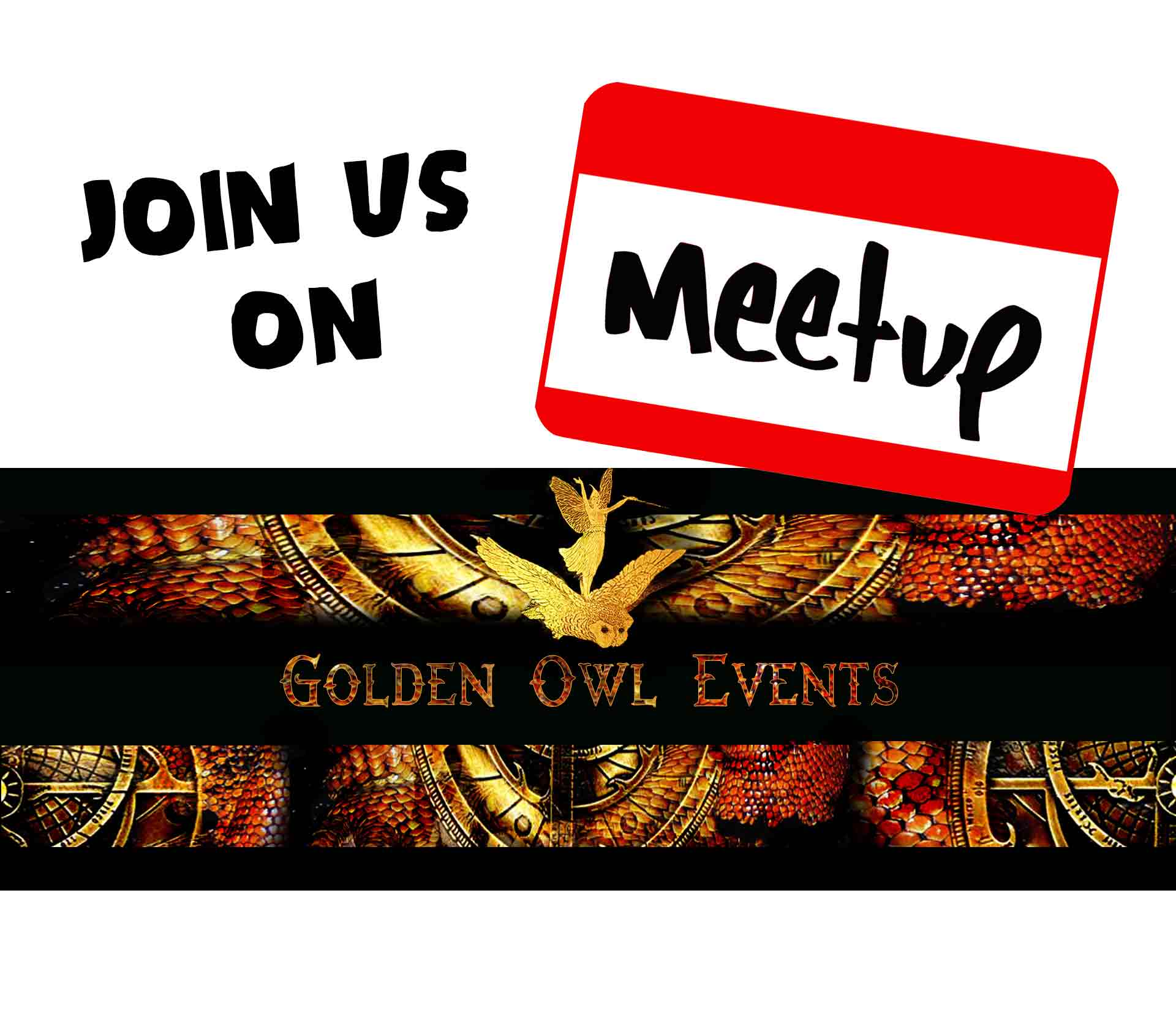 FAQs
What's the refund policy?
You can request a refund any time via Eventbrite up until Saturday 26 January 2pm.
Do I have to bring my printed ticket to the event?
No. You can sign in with the NAME your tickets were booked under, or show a digital copy of your Eventbrite tickets on your phone.
Can I update my registration information?
Email goldenowlevents@gmail.com if you need to update or change your booking details.
Is my ticket transferrable?
Yes. You can give your tickets to anyone, and include anyone on your team, as long as they show a copy of your booked tickets and give the booking name at Sign-In.
Is the event wheel-chair accessible?
Partly. There's a ramp into the Main Hall, but the Quest game and Markets take place in the field and under the trees. The terrain varies from grass, gravel and bushland. The old Log Cabin is has two steps and is not wheelchair accessible.
Will there be Food / Drinks at the event?
Yes. A variety of Food Trucks and stalls will be selling main meals, desserts and drinks.
Can I bring my own picnic to the event?
Yes. You are welcome to enjoy the day however you wish.
Do I have to wear a costume to play Faery Quest or to attend the Mythical Markets?
No. But lots of attendees get dressed up in various fantasy, folklore and creative outfits, so you'll be in very good company if you feel inspired to dress fancy!
I can't walk fast. Will I be able to play?
Yes. Faery Quest is not a race. You can play at your own pace. It's an experience to enjoy, not a competition.
Can I bring my pet?
Yes. As long as your pet is leashed and is comfortable moving through crowds, animals are welcome.